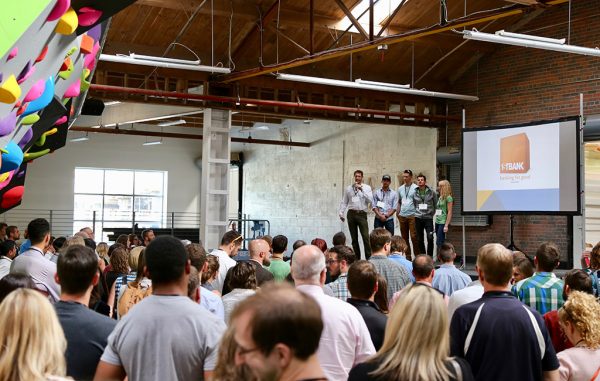 BusinessDen events gather the local business community for invaluable networking opportunities and insightful discussions with Denver's most successful businesspeople. For information on sponsorships, contact Samantha Baldwin at [email protected].
Hard Hat Happy Hour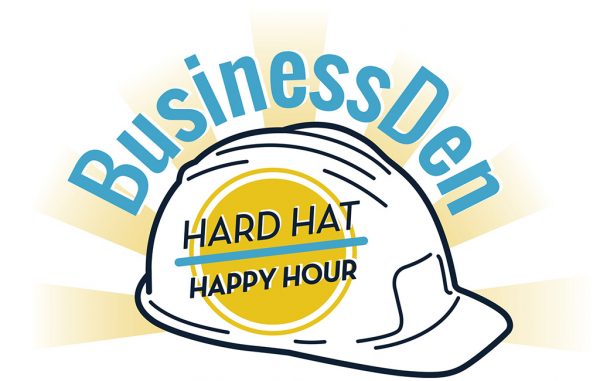 BusinessDen hosts lively networking events at the area's most interesting and under-construction real estate developments.
 Q2 – Movement Climbing + Fitness
Q4 – Little Man Ice Cream Factory
Special thanks to all of our sponsors: Anchor Engineering, CityLift, Colorado Audio/Video, Factotum Brewhouse, FirstBank, Land Title Guarantee Company, Lodo's Bar and Grill, Stem Ciders, Wynkoop Brewing Co. and Otten Johnson Robinson Neff + Ragonetti. 
The Future of RiNo Development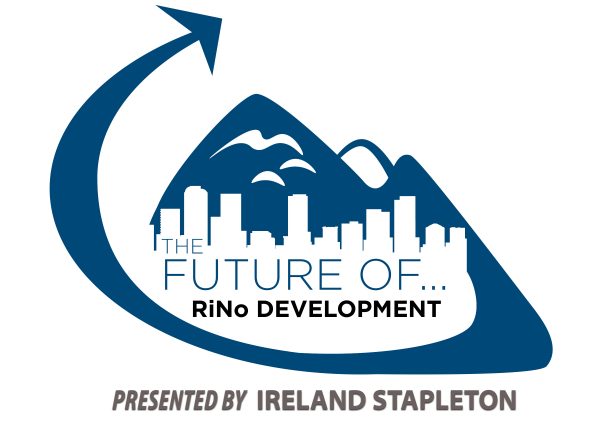 Join us for the first installment of our new event series. BusinessDen and presenting sponsor Ireland Stapleton Pryor & Pascoe are pulling out the crystal to look into the future of Denver's fastest-growing neighborhood. Ticketing and more info.
Date & Time: Tuesday, February 19, 4- 7 pm
Location: The EXDO Event Center, 1399 35th St, Denver, CO 80205
Special thanks to all of our sponsors: Ireland Stapleton, Anchor Engineering, Alpine Bank, Mortenson Construction, CCIG, Poreclanosa, OZ Architecture, Crowe,  NAI Shames Makovsky, Stewart Title, Encore Catering and Great Divide. 
The Outdoor Retailer Warm Up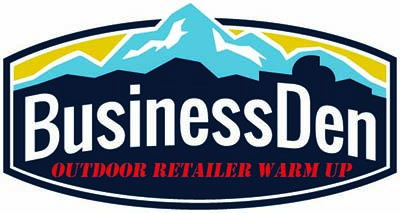 This new happy hour event will include a dynamic panel discussion on themes and trends shaping the booming outdoors industry. And we warmly invite our outdoor industry entrepreneurs, investors, designers, engineers and hobbyists to join us for a lively evening of schmoozing with other BusinessDen readers.
Limber up those outdoorsy chops by hearing about themes that include:
• How the relocation of OR from Salt Lake City to Denver will affect Colorado's outdoor industry
• The latest innovations in outdoor gear/apparel and how small Colorado brands are competing with the national and international brands
• The backlash against the boom in outdoor tourism in some of Colorado's iconic towns
• How our public lands should be regulated to prevent Colorado's treasures from being hiked/camped and loved to death
• Looking into the crystal ball: what will be important for outdoors companies in 5 and 10 years
To take us down this road, we're assembling an all-star panel of Colorado business owners:
April Archer – CEO at SaraBella Flyfishing
Suzanne Fanch – Owner at Devil's Thumb Ranch
Matt Giaraffa – Head engineer at Guerrilla Gravity
Kelley Smith – Founder at Kokopelli Packraft
Michael Stocker – Founder of Snowvation
Moderator: Chuck Sullivan – Something Independent (S|I)
Special thanks to all of our sponsors: Mountain Khakis, MKR Communications, WC Johnson, LLC and Ratio Beerworks.