BusinessDen.com is the Mile High City's new homepage for local business news. The site launched in January 2015 and is modeled on a highly successful newspaper operating in Richmond, Virginia since 2008.
Our newsroom is located in downtown Denver. And we have a staff of six.
Who we are / Contact us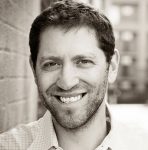 Aaron Kremer, Founder
Aaron started BusinessDen in 2015 in Denver, Colorado, and RichmondBizSense in Richmond, Virginia in 2008. Before that he was a business reporter at the Richmond Times-Dispatch. His journalism work has also appeared on Slate.com, TheStreet.com and the Los Angeles Times. Aaron is a graduate of the University of Virginia. Aaron@BusinessDen.com
---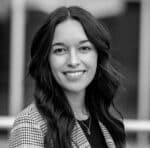 Samantha Baldwin,  Director of Events & Advertising
Samantha works with BusinessDen advertisers and manages our events. She previously worked in development at National Jewish Health and is a graduate of UC Santa Barbara. Samantha@BusinessDen.com
---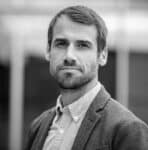 Thomas Gounley, Editor & Senior Reporter
Thomas covers commercial real estate and development. He is a graduate of the University of New Hampshire and previously worked as a business reporter at the Springfield News-Leader. Thomas@BusinessDen.com.
---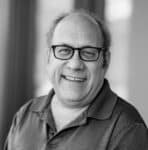 Glenn Rabinowitz, Associate Editor

Glenn provides the final read for stories reported by BusinessDen and its Virginia sister site Richmond BizSense and edits our newsfeeds and websites. He previously worked as the managing editor of the Pacific Coast Business Times in Santa Barbara, California. He is a graduate of Northern Arizona University. Glenn@BusinessDen.com.
---
Lily O'Neill, Reporter
Lily is a BusinessDen reporter. She is a graduate of the University of Missouri and previously worked as an editorial intern for 5280 magazine and a business reporter for Missouri Business Alert. Lily@BusinessDen.com.
---
Justin covers litigation, white-collar crime and other news. He is a graduate of Southern Illinois University and previously reported for The Denver Post, The Oklahoman and The Topeka Capital-Journal. Justin@BusinessDen.com
---
Jobs
BusinessDen is always on the lookout for scrappy reporters. If you are interested in a paid summer internship (best for current students or recent graduates) or full-time work in our newsroom, please email Aaron Kremer at Aaron@businessden.com.