.
Five top female executives in the local development industry described a range of headwinds facing the sector on Tuesday, from permitting delays to a slow return to the office, while encouraging current leaders to help bring more women into the male-dominated field.
"I teach kids and I take on mentorships, I'm doing all these things to try and be in community with awesome, amazing women like the ones in this room," said Jordan Swisher, senior vice president at Brue Baukol Capital Partners. "And I know we'll have made it the day when someone reads my name in an email and doesn't assume I'm a man."
More than 150 readers attended BusinessDen's "The Future of Women in Development" event, which was presented by the law firm Otten Johnson Robinson Neff + Ragonetti. The event was held at Clayton Members Club & Hotel in Cherry Creek.
Along with Swisher, panelists were Catherine Bean, principal and director of development at Element Properties; Erin Little, chief financial officer at BMC Investments; Kim Martin, managing partner and shareholder at Otten Johnson; and Melissa Rummel, development director at Nichols Partnership. Samantha Sarine, director of events and advertising at BusinessDen, moderated the discussion. 
Each panelist encouraged mentoring women and girls to help put the industry on their radar. 
"There's not enough women, there's not enough diversity. The whole environment is changing but we have to keep pushing it," Little said. 
Bean said one of the strongest ways to draw more women into development is simply talking about it. 
"It's this weird niche business and a lot of it is by word of mouth," Bean said. "So talk about it – from the time they're 5 until middle school, high school and college and they're looking for their first job. Talk about how cool it is and just support each other as we go through this very male-dominated industry."
As for roadblocks facing the industry, Martin explained the issues are not exclusive to permit delays, but rather all aspects of purchasing, rezoning, redevelopment and inspections. 
"There's very little right now that a developer can control," Martin said. 
Similarly, Rummel noted that delays are not only affecting developers, but also investors and consumers. She said it causes a longer development process, which results in greater interest cost, more consultant fees and more money needed from investors.
"Everything just takes more dollars to get done," Rummel said. "The market is gonna allow what the market is going to allow, but it's putting pressure across the board that trickles down. We're all seeing it in whatever capacity we're involved."
The women expressed office space development as a mixed bag. Little said BMC has two deals in Cherry Creek, one with a strong tenant base and another in pre-development. Meanwhile, Bean said Element Properties recently put an office deal "on ice" because of industry uncertainty. 
Above all, panelists said tenants are wanting office spaces that are newer, in good locations and feel safe. 
"It's complicated, it's challenging out there. But there are still some deals to be done," Martin said.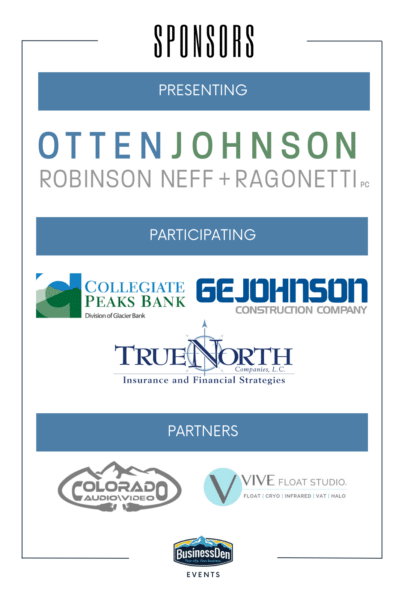 114186