The sale of the former Racines restaurant property in Cap Hill has closed.
650 North Sherman LLC, an entity affiliated with Virginia-based multifamily developer AvalonBay Communities, purchased the 0.57-acre 650 N. Sherman St. lot last week for $6.16 million, according to public records.
That works out to $246 per square foot for the land.
Racines owners Lee Goodfriend and David Racine, who started the restaurant in 1983 with the late Dixon Staples, announced last April that they were under contract to sell the property to a developer, and planned to close the restaurant in January 2021.
The decision to sell was unrelated to the pandemic, then still in its early days. But the pandemic did affect the restaurant's planned encore.
At the time of the announcement, Racines was closed due to state restrictions on dine-in service. Goodfriend and Racine expected to reopen but, in July, they announced that they would not do so.
Racines originally operated at the corner of Bannock and Speer, in the Golden Triangle. That location closed in 2003, when the business' landlord didn't renew its lease.
The pair then paid $1.25 million in 2003 for 650 Sherman St., and built their new home. They opened there in 2004.
Besides the 650 Sherman lot, AvalonBay Communities — which did not respond to a Friday request for comment — also plans to build on adjacent parcels. It initially submitted plans to the city last May for a 13-story, 411-unit project with frontage on both Sherman and Grant streets. But it dialed back its vision slightly later in the year, proposing 305 units along just Grant Street in a subsequent submission.
As of press time Friday, sales of the adjacent parcels had not been recorded by the county — with the exception of 657 N. Grant St.
AvalonBay paid $1.54 million to buy that lot from another entity affiliated with Goodfriend and Racine, records show. They paid $400,000 from it in 2005.
AvalonBay entered the Denver market in 2017 and has purchased four complexes in Aurora, Castle Rock, Lakewood and Littleton, with a combined 1,086 units. The company's first ground-up development locally is Ava RiNo, which is under construction on a full city block at 1185 26th St.
The southeast corner of Cap Hill, also known as Governor's Park, has several multifamily projects either underway or in the works.
Denver-based LCP Development is constructing a seven-story project in the 700 block of Grant Street, and Englewood-based Palisade Partners proposed an eight-story project across the street earlier this month. Atlanta-based Gables Residential, meanwhile, has proposed an eight-story apartment complex in the 700 block of Sherman Street.
Across the street from Racines, television station Denver7 is looking to sell its real estate.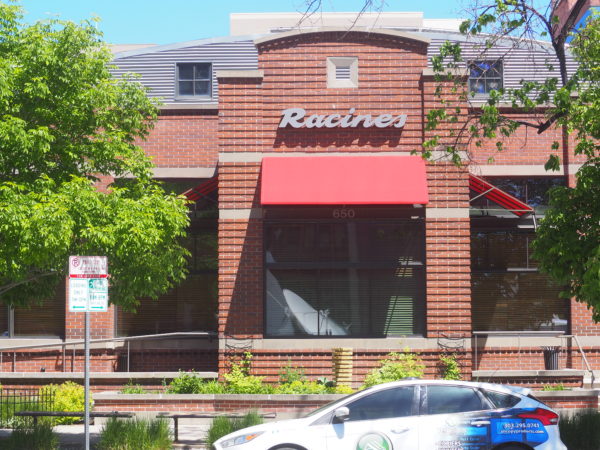 102235