A recently completed apartment building on Tennyson Street in Berkeley has changed hands.
Tennyson44 — the five-story, 47-unit building at 4390 Tennyson St. — sold for $19.15 million in an all-cash transaction, according to brokerage firm CBRE.
CBRE's Robert Bratley represented the seller, Forbes Partnership, which developed the project.
Public records show that the building was purchased by Tennyson 44 Owner LLC, which lists an office address that corresponds to that of Chicago-based Highlands REIT.
The company owns six other properties in Denver, according to its website. Highlands REIT last added to its local holdings in January, when the company paid $19 million for two apartment buildings along Colfax Avenue near East High School.
Forbes Partnership, led by Mike Mathieson, paid $475,000 in January 2012 for the 0.24-acre 4390 Tennyson St. lot. At the time, the property consisted of a parking lot with a 900-square-foot cinder block building on it, Mathieson said. The building, once a gas station and more recently used by a take-out restaurant, had been vacant for several years, he said.
Tennyson Street hadn't yet taken off.
"I lived at 35th and Raleigh, and I walked the street two or three times a week, and no one was ever there," Mathieson said, noting pizza joint Hops & Pie was an exception.
Mathieson said construction of Tennyson44 began in September 2016, after a couple years of environmental remediation work. The project was completed in June 2018, and was fully leased four months later.
Mathieson said he was refinancing the project and was not trying to sell it when Bratley, a friend, came to him with the buyer's offer.
Elsewhere in town, Mathieson is wrapping up a microunit project in LoHi, and has proposed a five-story residential project on a corner in City Park West. He also wants to redevelop the RiNo property occupied by salvage yard Yota Yard.
Other recent sales on Tennyson Street include the $19 million sale of the Colewood apartment complex in February, and a developer's $3 million acquisition of the 0.32-acre site immediately next to it in March.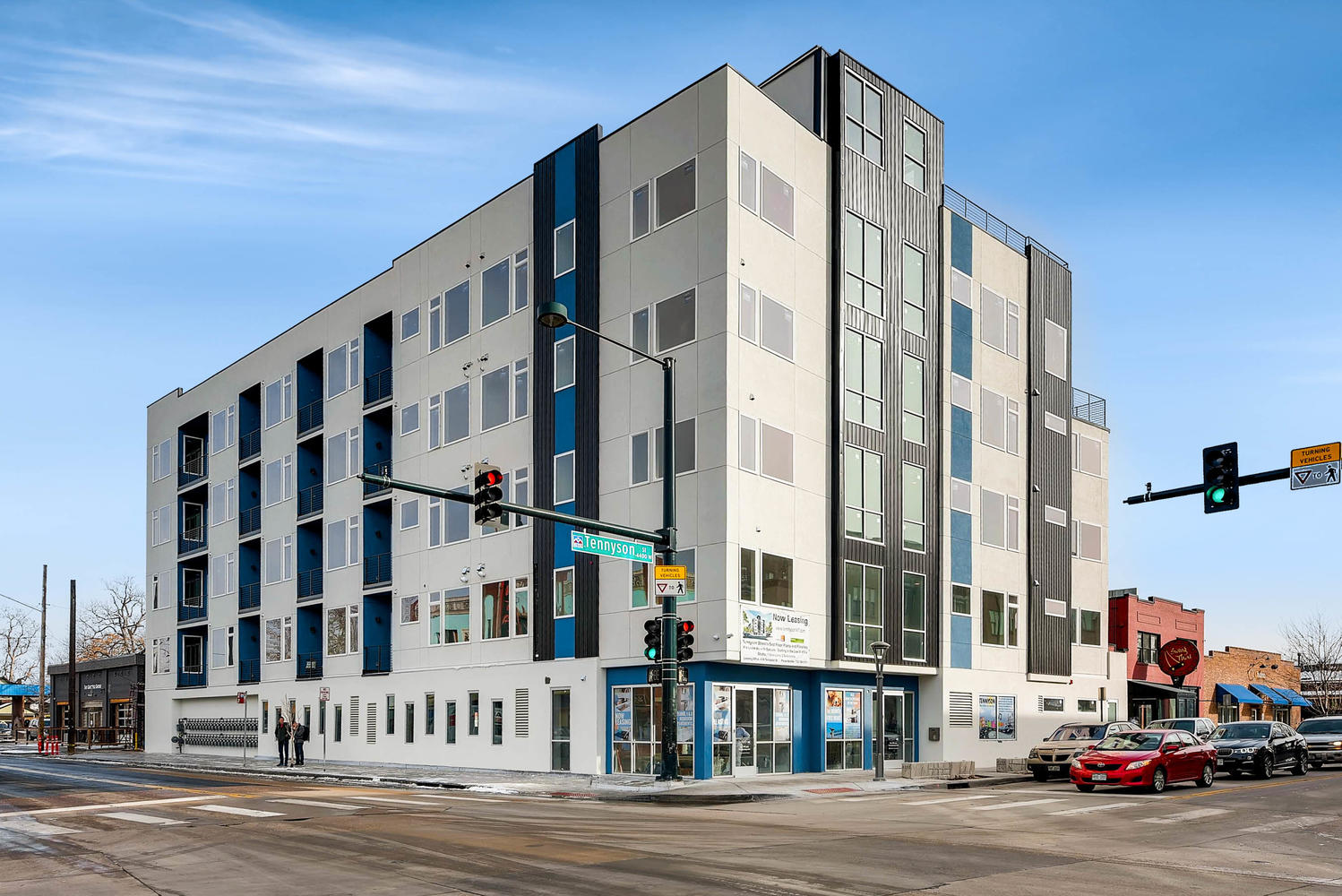 35523