Another new hotel has been proposed for downtown Denver.
A site-development plan submitted to the city last week proposed an eight-story, 192-room Courtyard by Marriott hotel on the triangular parcel at 2099 Chestnut Place, right at the entrance to the semi-isolated pocket behind Coors Field that calls itself Union Station North.
The project is being proposed by the development arm of Mortenson, a company spokeswoman confirmed. The goal is to break ground in the third quarter.
Chestnutt Place LLC has owned the 0.28-acre undeveloped site since 2000, according to property records. The site is zoned for up to 12 stories.
The hotel would have 4,290 square feet of restaurant space on the ground floor, according to the plans, which still need city review.
The plans indicate that 96 parking spaces normally would be required for such a project, but that the developer plans to apply for a variance to reduce that figure, and wants to include a total of 18.
The proposal for 2099 Chestnut Place is just the latest hotel project in the pipeline downtown. Here's a roundup of other activity:
Just opened: Focus Property Group opened a 12-story, 233-room Hilton Garden Inn at 1999 Chestnut Place last week.
Under construction: Stonebridge Cos. is building a 21-story, 382-room hotel at the corner of 15th and Stout streets. It is expected to open later this year.
Under construction: Stonebridge also held a groundbreaking this month marking the start of its conversion of the former Emily Griffith school in the 1200 block of Welton Street into a 250-room hotel. Mortenson is the designer-builder for the project.
Under construction: The Colorado Rockies' development on the former West Lot site, recently branded McGregor Square after a former team president, includes a hotel component.
Nearing construction: Judging from recent construction permit applications, T2 Hospitality appears ready to begin work soon on an 11-story, 214-room hotel at the corner of 16th and Market Streets.
Proposed: A 38-story hotel also has been floated for a site next to the under-construction Block 162 office tower.
Proposed: Focus Property Group has proposed a 27-story Marriott with at least 500 rooms immediately across from the Colorado Convention Center.
Proposed: Magna Hospitality paid $8 million last month for the parking lot at 822 18th St., where it has proposed a 14-story project.
Proposed: Hawkeye Hotels paid $7.1 million in January for the parking lot at 1320 Glenarm Place, and plans a 12-story project there.
Proposed: T2 Hospitality also recently proposed another eight-story, 177-room project in the 1600 block of Blake Street.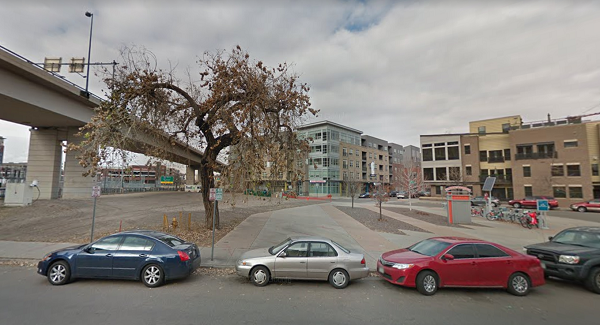 33930