Work is underway on a dual-brand hotel downtown.
Englewood-based Stonebridge Cos. is building the 21-story, 382-room structure at the corner of 15th and Stout streets, according to plans on file with the city.
Floor plans show the two hotel brands will be Home2 Suites and Tru. A Stonebridge executive did not respond to a request for comment.
The hotel is being built on a 0.43-acre lot, which was previously a parking lot. Foundation work is currently underway, and a tower crane is in place.
About 187,000 square feet of the structure will be devoted to lodging, and a restaurant will take up another 2,600 square feet, according to the plans. The second through sixth floors will be parking. Plans for the new hotel were drawn up by Beck Architecture.
Home2's website says it offers "an engaging experience and clean, comfortable accommodations," and Tru's website describes its properties as "vibrant, affordable and young-at-heart," with smaller rooms that lack desks.
Both brands are operated by Virginia-based Hilton. The company did not respond to a request for comment.
The hotel would not be the first in Denver to feature two brands under one roof. It's just a block away from Le Meridien/AC Hotels Denver Downtown, which opened in September at 1475 California St.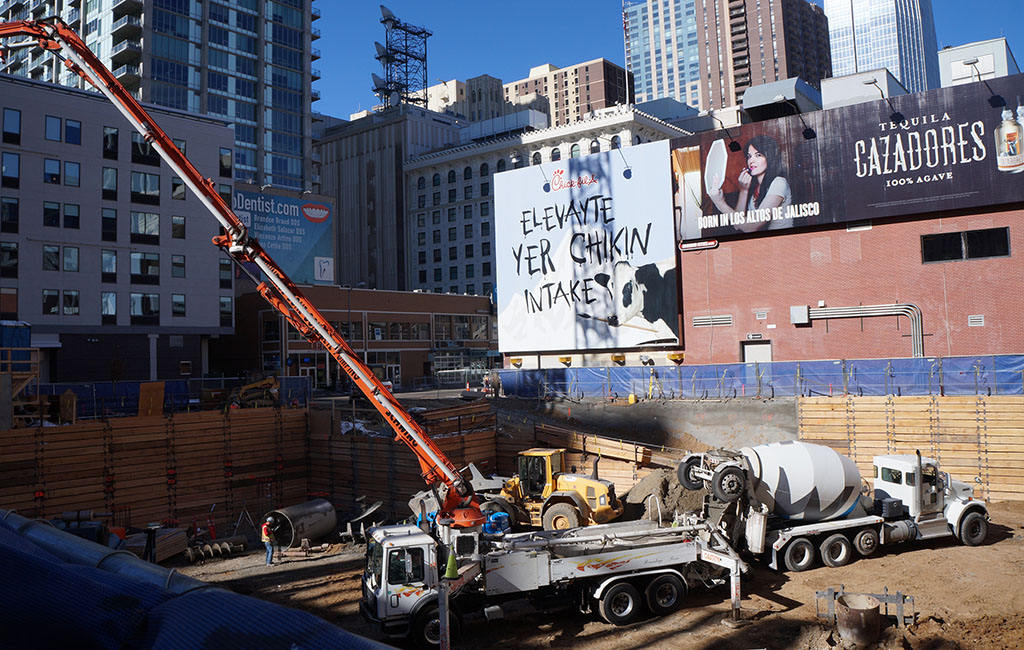 23908