A development firm finishing up its first downtown Denver hotel is thinking bigger as it prepares for its second.
Denver-based Focus Property Group — whose 12-story Hilton Garden Inn at 1999 Chestnut Place will open in early April — now wants to build a 27-story Marriott hotel at 727 14th St., a parking lot on the corner of 14th and Stout streets.
Josh Fine, executive vice president and general counsel with Focus, said the hotel would have between 500 and 550 rooms.
"It will be a prominent hotel on the skyline," he said.
Focus submitted a project concept, the precursor to a more detailed site-development plan, to the city in February. The plans still need a city review. Fine said Focus hopes to break ground in late 2019 or early 2020 and complete the building in 2022.
The plans, drawn up by architecture firm Stantec, indicate the project would have two levels of underground parking. The first through third floors would include lobby, restaurant and event space, including an 8,500-square-foot ballroom.
The hotel rooms would be on floors four through 26, according to the plans. The 27th floor would feature a rooftop bar.
Focus, led by President Bahman Shafa, paid $7 million, or $280 a square foot, for the 0.57-acre lot — which is directly across from the Colorado Convention Center — in December 2006, according to records.
The company bought the site from developers Charlie Woolley, of St. Charles Town Co., and Wally Hultin, of Byers Street Properties.
In a January 2007 story on the sale, The Denver Post reported that Woolley and Hultin at one point wanted to build a condominium tower catering to seniors at the site. Focus' Shafa told the newspaper that he wanted to develop a residential tower, potentially incorporating some hotel rooms, and that he hoped to break ground within two years.
That mark came and went, however. Meanwhile, across the street, a 17-story Embassy Suites by Hilton hotel was completed in 2010, and down the block, the six-story Aloft Denver Downtown opened in 2014, according to records.
Fine said he believes downtown still needs more hotel rooms, and that the Marriott would be different from many recent additions to the market.
"Most of the new hotels that have been developed are limited service, and small hotels without the meeting space," he said.
Given the proximity to the convention center, Fine said, Focus has known for years it wanted to do a hotel project at the site. But the company feels more prepared to tackle it now that its inaugural hotel project — which wraps around a former firehouse being converted to a restaurant — has come together.
"I think we can build on our experience and what we've learned there," Fine said.
Focus' Marriott isn't the only significant downtown hotel project under construction or being planned.
Stonebridge Cos. is building a 21-story dual-brand hotel at the corner of 15th and Stout Streets; it's expected to open later this year. The company also wants to convert the former Emily Griffith school near the convention center into a 250-room hotel.
Meanwhile, a 38-story hotel has been floated for a site next to the under-construction Block 162 office tower. And an Iowa-based hotelier recently purchased 1320 Glenarm Place and plans a 12-story project there.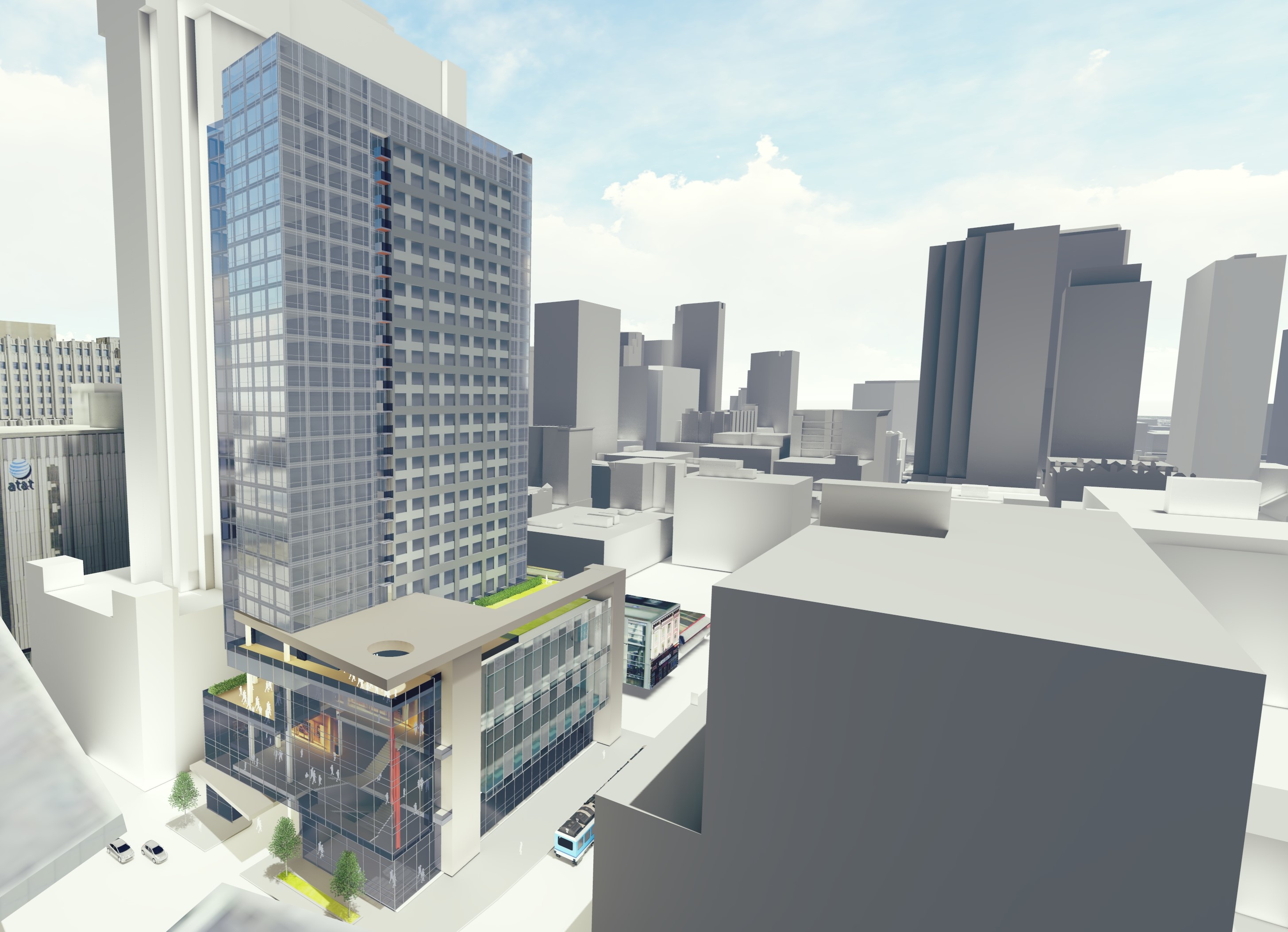 32545