A developer wants to build a food hall topped with offices on an undeveloped lot at the edge of RiNo.
Denver-based Focus Property Group submitted plans to the city earlier this month proposing a three-story building at 2420 Larimer St., just east of North Broadway.
The 19,500-square-foot food hall would be on the ground floor and have a mezzanine level. The plans show 21 vendor spaces ranging from 163 to 1,565 square feet.
The upper two floors would total 42,000 square feet of office space. Plans show dozens of private offices as small as 100 square feet, with shared conference rooms.
The building also would have a rooftop patio for tenants and food hall patrons, and two levels of underground parking, according to the plans, which have yet to be approved by the city.
A Focus executive did not respond to a request for comment.
The company paid $2 million for the 0.43-acre lot in July 2015, according to property records. The lot is currently being used to stage materials for the Ramble Hotel, which is under construction next door.
Focus' other developments include office building Enterprise at 3002 Lawrence St. and a 12-story Hilton Garden Inn under construction at 1963 Chestnut St. in LoDo.
The proposed food hall would be just down the street from another one, Denver Central Market at 2669 Larimer St. Other Denver food halls include Avanti in LoHi and the recently opened Zeppelin Station in RiNo. Another is slated to open on North Broadway in the Golden Triangle later this year.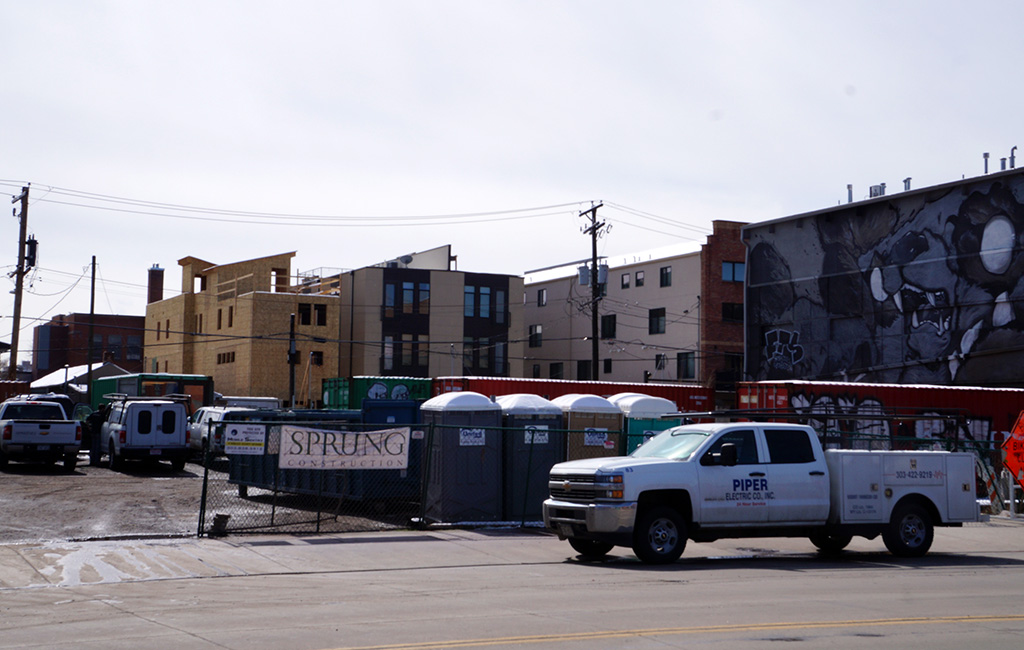 24992