One of the last pieces of the Union Station skyline will start coming out of the ground this week.
Focus Property Group is ready to break ground on an $80 million Hilton Garden Inn at Chestnut and 20th streets. Executive vice president Josh Fine said the firm is capitalizing on an low supply of hotels at a site Focus has owned for more than 10 years.
"In Denver, there is a shortage of hotel rooms," he said. "And there are a lot of rooms being built now for that reason, but we think there is still an imbalance of supply and demand that makes hotels desirable in Denver."
The new hotel will have 233 rooms and stand 12 stories tall. It will replace a former storage facility that Focus demolished last year. The hotel will be built around the 130-year-old Hose Company No. 1 building at 20th and Chestnut, a historic brick structure that will be renovated to house the hotel's restaurant.
This week's groundbreaking has been a long time coming for Focus Property Group.
Focus checked in early on the land. It paid $5.85 million for the 2-acre hotel site in two separate deals in 2005 and 2007.
The first of those two acquisitions closed the year after voters approved a $4.7 billion funding proposal for Denver's FasTracks program, with its hub at Union Station.
Fine said Focus Property Group didn't have a development plan ready to go at the time, but wanted to get in on a neighborhood they thought would take off.
"We thought it looked like downtown was going to be shifting to the LoDo and the Union Station side of the mall," he said. "All of this acreage in the center of what we thought was going to be the new center of downtown presented a really exciting opportunity."
The Hilton Garden Inn will have a pool, fitness center, ballroom, restaurant and breakfast area, Fine said, as well as more conference space than travelers might expect from the Garden Inn brand.
Focus Property Group went with the Garden Inn brand because Fine said it offered more design flexibility than many concepts it competes with.
While the recent LoDo and Union Station hotel trend has been one-off, quirky, independent brands, Focus Property Group is thinking the best way to stick out might be a name travelers already know.
"We thought it would be a good competitive advantage for travelers that want a unique, authentic neighborhood a little different from the center of the CBD," he said. "But also want some familiarity, if they're loyal to the brand and are collecting points."
Johnson Nathan Strohe is the architect for the new hotel building, and Boss Architecture will design the remodel of the Hose Company structure. Alliance Construction Solutions is the general contractor. Bank of the Ozarks provided the construction loan. Davidson Hotels and Resorts will operate the hotel.
Fine said the construction schedule puts the new hotel on track to open in early 2019. By then, Focus Property Group will have owned the dirt underneath it for almost 15 years.
That's not to say it hasn't provided a return in the meantime.
Focus Property Group bought the real estate with a self-storage facility already operating on site. Fine said the income from the storage business allowed his firm to take its time with a development plan.
Perhaps even more valuable than the income was the experience Focus Property Group got from operating the facility.
Home Run Storage, which shut down last year, was the firm's first foray into the self-storage industry. It's now investing heavily in storage with its own brand, Greenbox Storage, which has three locations in Denver that could easily house the stuff tenants moved out of the Union Station property.
"We ultimately knew this wouldn't be a storage site," he said. "But it was our first entrance into the storage business."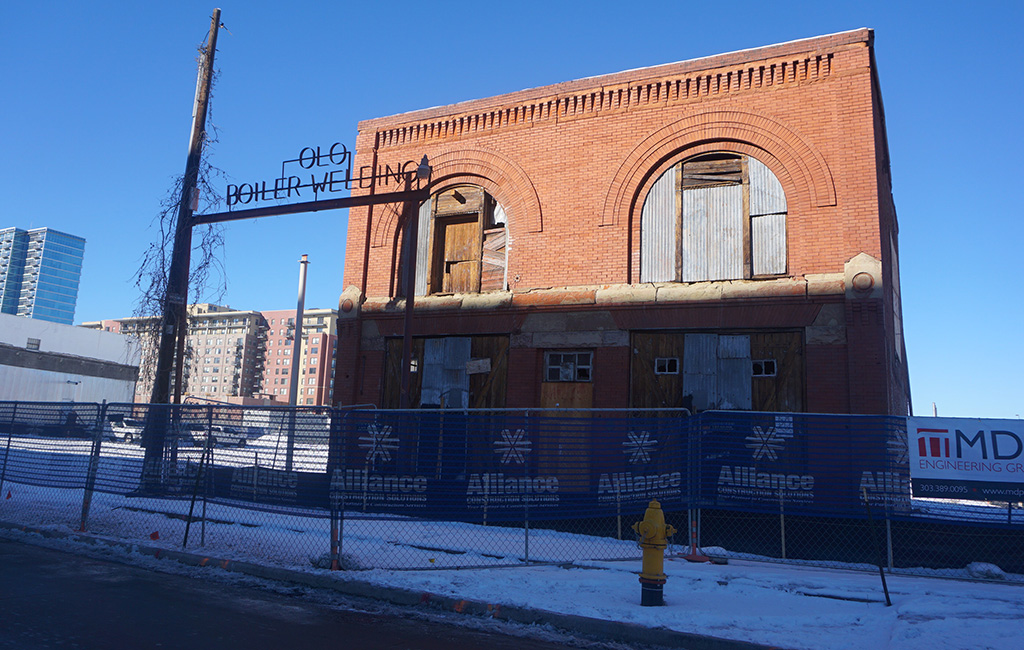 13840