Cherry Creek is getting a taste of Vail fashion.
Perch, a women's clothing boutique that opened its first store in Vail in 2012, is set to open next to Starbucks at Third Avenue and Columbine Street on Oct. 14.
Boutique founder Laurie O'Connell said she decided to move into the 1,500-square-foot storefront in Denver after talking to customers in Vail.
"I have so many Denver clients that were begging for a Denver store," she said. "Cherry Creek is the premier shopping district (in Denver) and this block in particular has seen sort of a renaissance."
The just-opened Halcyon hotel is across the street, she said, construction is wrapping up, and there's also foot traffic from nearby restaurants.
There are also new clothing stores nearby, including Scout & Molly's, A Line Boutique, leather retailer Frye and knitwear store Margaret O'Leary.
O'Connell spent a decade working in the New York fashion industry – including jobs at Coach, J. Crew and Calvin Klein – before moving to Colorado.
When she arrived in Vail, she realized there were plenty of international visitors and domestic tourists interested in mixing shopping with skiing. But she couldn't find a women's boutique.
"I just saw a lot of fur, and ski shops, and tee shirts – nothing in the middle," O'Connell said.
So O'Connell started Perch Vail. On its website, Perch lists a leather backpack for $625, a cashmere poncho for $450 and dresses ranging from $400 to $700. O'Connell said customers are as young as teenagers and as old as 80.
O'Connell is reinvesting profits from the Vail store to start Perch Denver, she said. Public records also show the business has received an SBA loan.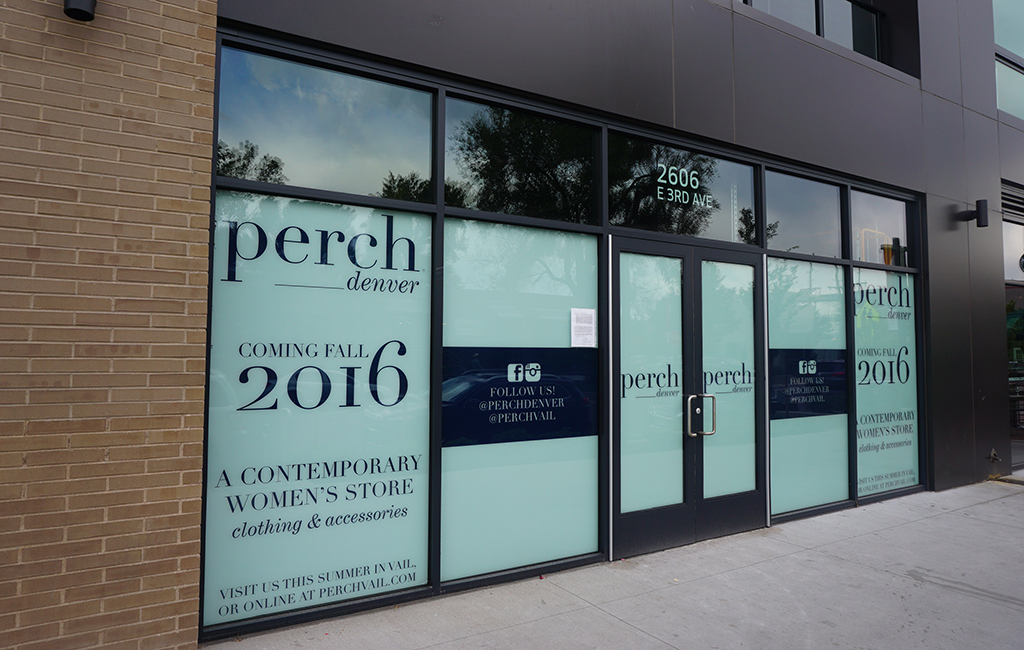 11375