A boutique that sends stylists to customers' homes is making a beeline for Cherry Creek North for its second location.
Karmen Berentsen is opening an outpost of her A Line Boutique at 2445 E. 3rd St. in August.
When Berentsen first purchased the Greenwood Village store in September 2012, monthly revenue was roughly $30,000. Now, almost four years later, A Line Boutique brings in between $200,000 and $250,000 a month, she said.
"You don't grow 600 percent in a non-fashion city without providing a service," Berentsen said. "What we have done successfully is take the average woman who hates shopping but who loves to look fit and fashion forward, and we have made that possible (through personal styling)."
The 2,200-square-foot space formerly housed Firefly Furnishings. Berensten said she pays $8,200 a month in rent.
Berentsen said her Cherry Creek customers have been asking her to open a shop in Cherry Creek North. They even sent her photos of vacant locations, she said.
A Line Boutique targets women seeking a stylish and age-appropriate wardrobe, according to its website. The store sells 62 designer brands with an average item priced at $175. The most popular brands are IRO and Rag & Bone.
Berentsen said that while most clothing stores hire college students looking for a discount, her employees chose stylist as their career.
"Just like playing the piano or cooking, styling is a learned skill," Berentsen said. "Your typical store will staff for just coverage. That doesn't give them the time to do the research and try on every piece of clothing, read the magazines and be a professional."
And as a free service, A Line Boutique stylists will visit a customer's house anywhere between Castle Rock and Boulder, and plan their wardrobe for the week, accounting for weather and the customer's schedule.
"We will go to your house and make you outfits out of your clothes in your closet," Berentsen said.
The stylists even will tidy and/or downsize a customer's closet, or pack for a client's vacations.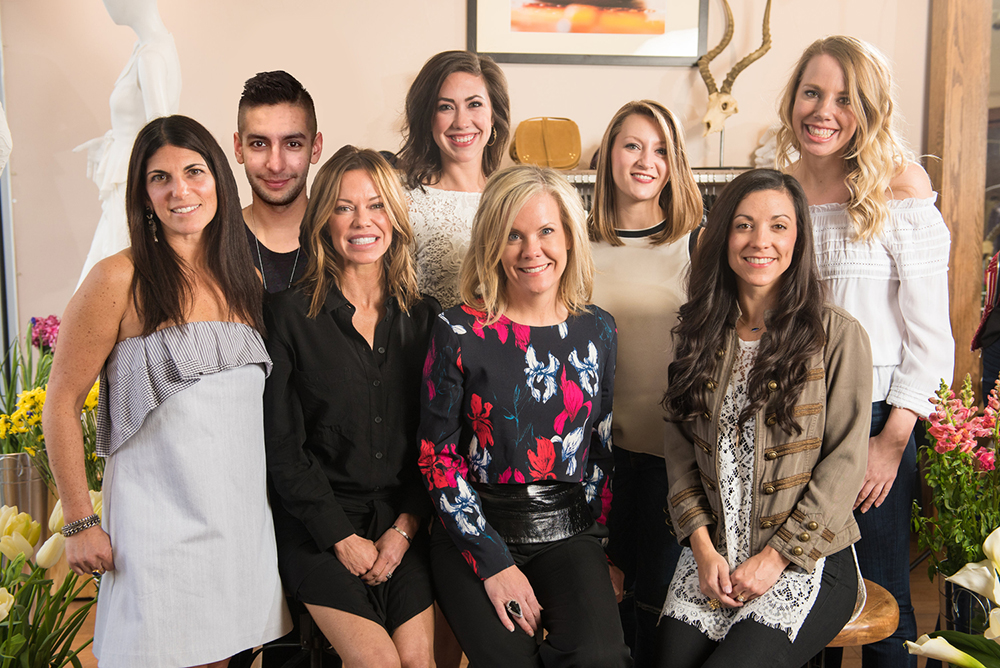 9297