Cherry Creek is adding another women's clothing boutique to its wardrobe.
Scout & Molly's, set to open this weekend on the same block that includes A Line Boutique and Nora's Retro, plans to compete on price.
"Denver is a place that a lot of people are moving to and there's a desire to be fashionable, but at the same time, we don't want to break the bank," said Nesa Opp, the co-owner of this franchise with Rebecca Heckman. "We really strive to have designer clothes at affordable prices."
In order to source clothing from designers at a lower price, for example, a Scout & Molly's buyer negotiates with vendors and then presents franchisees with a menu of potential inventory to order. Each Scout & Molly's franchise owner orders from the menu to fit local tastes.
"Because we have more franchises, we do get more economies of scale," said Opp "The more and more we grow, the more that's going to increase. It works very much like a corporate buy would be, but it affords that creativity."
Opp said most items will range between $100 and $200. That's comparable to A Line, where the average price per item is $175, but well below knitwear boutique Margaret O'Leary on Detroit Street, where merchandise ranges from $155 to $600.
Opp became a co-owner of this location after courting potential Scout & Molly's franchisees for two years. Heckman needed an investor and Opp was interested in footing part of the $300,000 in startup costs, including the Scout & Molly franchise fee and the cost of inventory.
Then Opp found the corner of East Third Avenue and Columbine Street, a 1,200-square-foot location previously home to audiovisual equipment shop Bang & Olufsen. Real estate broker Julie McBrearty of Legend Partners worked with Scout and Molly's on the site search.
Opp said 2445 E. Third Ave. is a good fit because it's near new developments like the Halcyon Hotel and destinations that her customers visit – like Starbucks and a yoga studio called Belly Bliss.
"Thirties, forties, fifties and some late twenty-somethings is our demographic," she said.
Philadelphia-based Scout & Molly's started in 2002. It began franchising in 2014, Opp said, and provides franchisees with assistance buying inventory and marketing.
Scout & Molly's franchisees tend to work part-time – a model called semi-absentee franchising, in which an owner maintains another job. Opp will continue to work in franchise development for Scout & Molly's in addition to owning the Cherry Creek store, and Heckman will also work at the store part-time. The pair has hired two full-time workers including a store manager.
Cherry Creek will be the 20th Scout & Molly's store and the first in Colorado. Fifteen other stores have leased space to open this year, Opp said.
While shoppers can browse the store as soon as this weekend, Opp said Scout & Molly's will be fully stocked by the second weekend of September for a grand opening.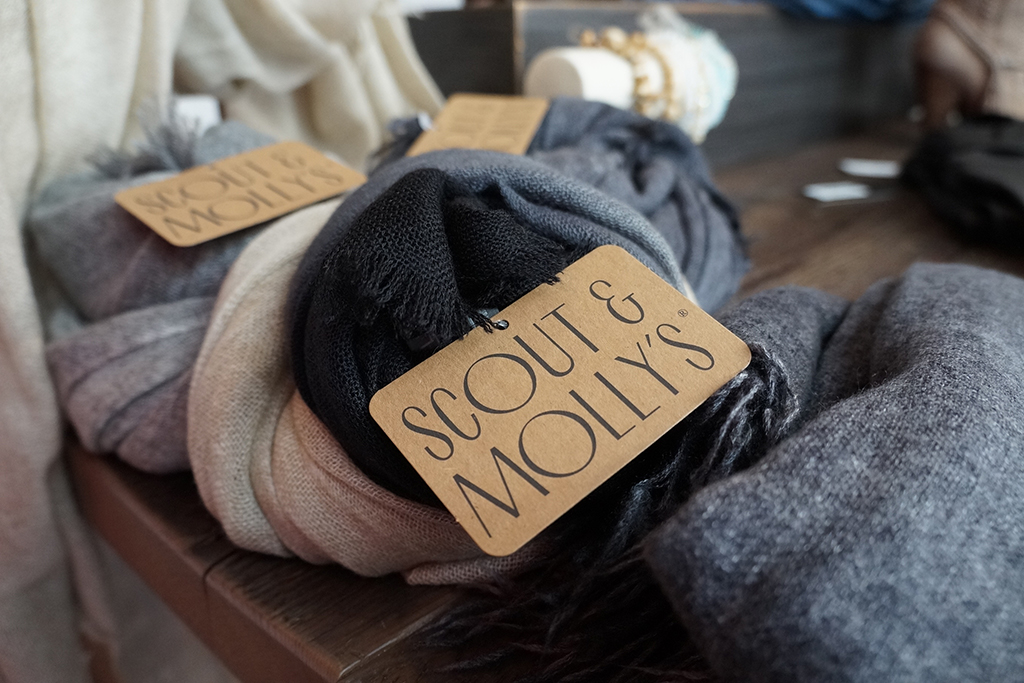 10854