Cherry Creek's newest hotel handed out its first room keys over the weekend.
The Halcyon's first guests are checking into the newly finished hotel at 245 Columbine St. Denver developer BMC Investments and hotelier Sage Hospitality developed the property over the last 18 months.
The finished product includes 154 guest rooms, a rooftop bar and pool deck and restaurant Departure on the ground floor. Halcyon's website lists rooms starting at $183 per night for stays this week.
As the Halcyon opens up, BMC and Sage have another hotel under construction on the same block. The two are building a 170-room Marriott Moxy hotel behind the Halcyon at 240 Josephine St.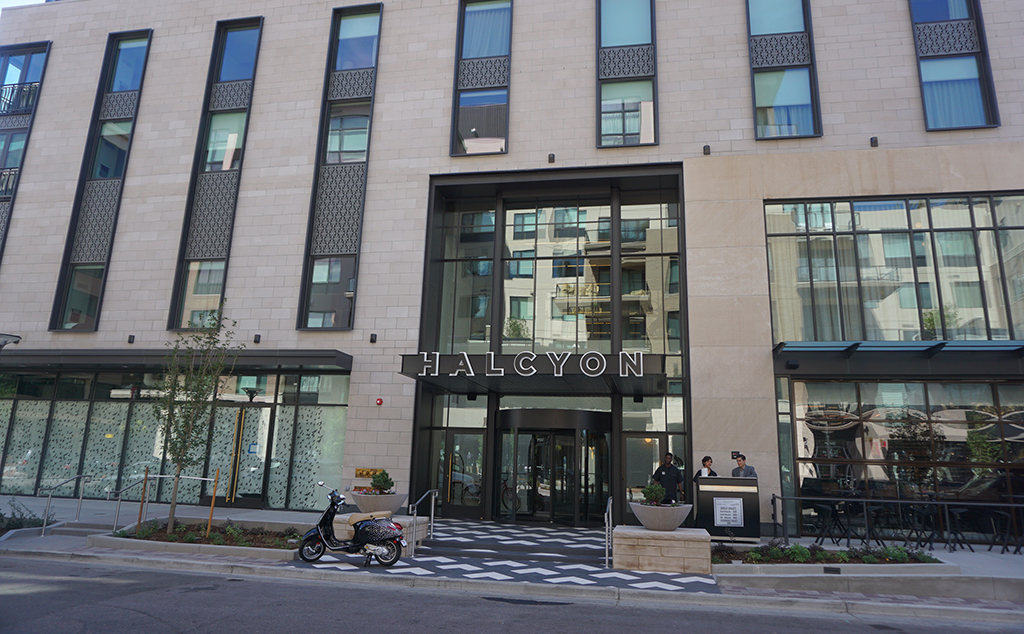 10553