The electric vehicle startup that shuttled Jeff Bezos and his team of astronauts to the launch pad for their recent space mission has landed in Denver.
Rivian, which was founded in 2009 by CEO RJ Scaringe, has requested permits from the city to build a 21,219-square-foot service center with offices at 3893 N. Steele St. in Clayton, records show.
Rivian declined to comment. The company does not currently have a showroom in Denver, and the permit filings do not indicate the Clayton facility would be designed to showcase its vehicles. It's opened five service centers already in New York, Washington, Illinois and California.
The one-story auto repair garage will be within York Street Yards, the new name for a massive warehouse site that is being redeveloped to attract more retail tenants. Other tenants include Cohesion Brewing Co., a new Czech breweryslated to open later this summer, and Stick & Feather, a bar with five golf simulators that plans to open in the winter.
Amazon is one of Rivian's largest investors, leading a $700 million funding round in 2019 and reportedly ordering 100,000 delivery vans for its Prime delivery service, according to the Wall Street Journal. The company, which announced another $2.5 billion funding round Friday, is also backed by Ford and BlackRock and said it has raised $10.5 billion to date.
Rivian expects to start shipping its first two models, the R1T electric pickup truck and R1S SUV, this year.
The R1T starts at $67,500 with 750 horsepower, a range up to 400 miles and an 11,000 pound towing capacity. The R1S starts at $70,000 with 800 horsepower, a range of around 300 miles, and an approximately 7,700 pound towing capacity.
Rivian already has one plant in Normal, Illinois, and it recently announced it was scouting the country for a second location.
Tesla's mid-size electric SUV, dubbed Model X, starts at $79,990 with up to 1,020 horsepower, a range up to 371 miles and up to 5,000 pound towing capacity. It also released a second SUV, named Model Y, last year that starts at $39,990 with up to 456 horsepower, a range of 326 miles and a towing capacity up to 3,500  pounds.
Tesla has had a showroom in the Cherry Creek mall since 2017, operates multiple service centers locally and opened a body shop in Globeville earlier this year.
Swedish electric car brand Polestar opened a showroom north of the mall in Cherry Creek in the spring, and California-based Lucid Motors is also planning to open a 3,184-square-foot showroom on the ground floor of the mall, according to permit filings.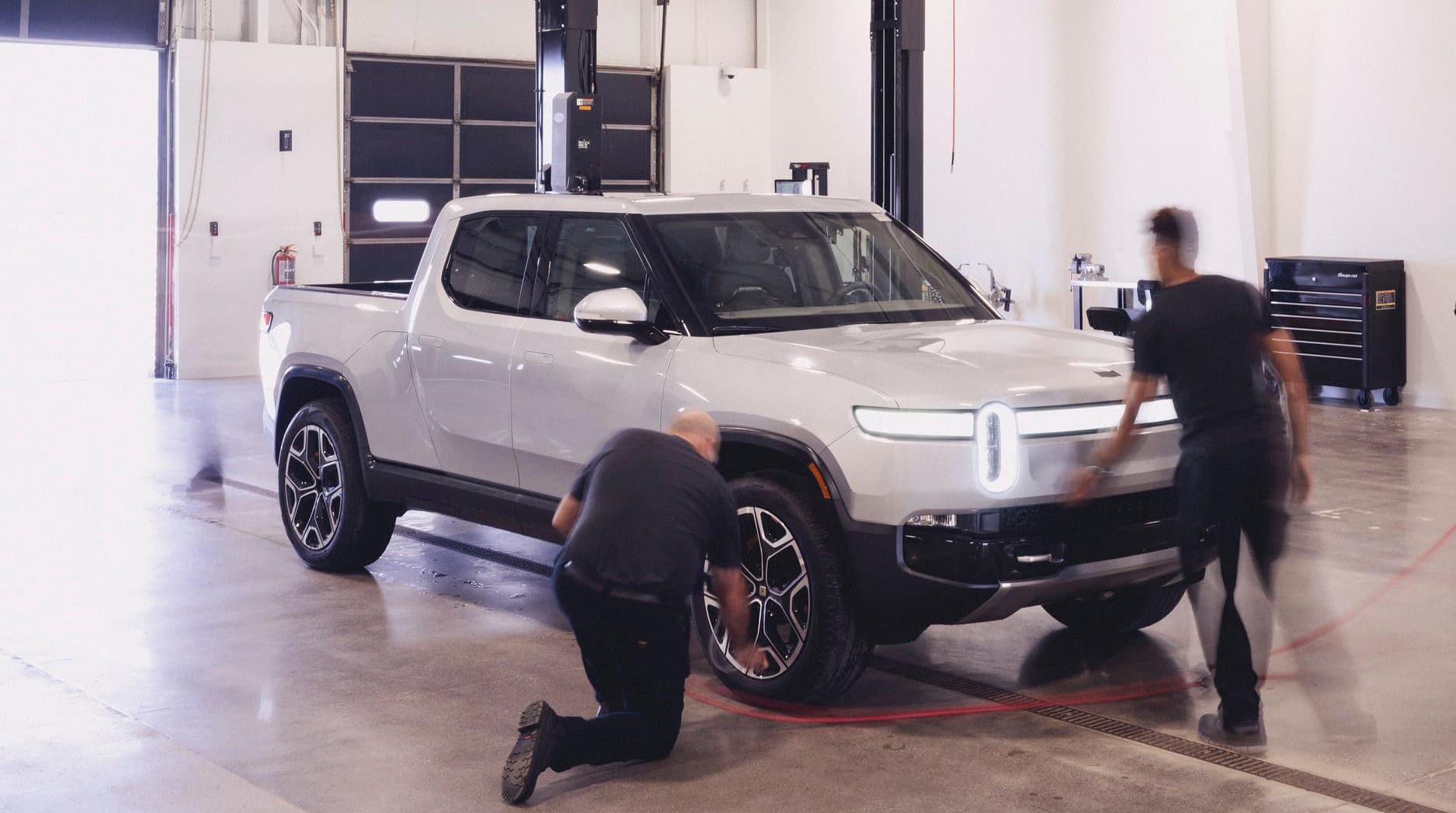 105712