Denver's most famous block has sold.
Charlotte-based Asana Partners closed on its purchase of Larimer Square on Tuesday. The firm paid $92.49 million, according to public records.
BusinessDen broke the news last month that Asana was under contract.
The deal included all structures on both sides of the 1400 block of Larimer Street, which compromises Larimer Square. It also included some properties in the 1400 block of Market Street, including a 306-unit parking garage. In total, 250,000 square feet of retail and office space changed hands.
The properties were sold by Jeff Hermanson, CEO of Larimer Associates, who had owned Larimer Square since 1993.
CBRE brokers Tim Richey, Jenny Knowlton, Brad Lyons, Charley Will and Chad Flynn represented the seller. Sam Zaitz and Jeff Feldman, formerly of Legend Partners and now with JLL, represented Asana.
Asana, which focuses on retail properties, entered the Denver market in mid-2019 when it purchased a building along Tennyson Street. It has made purchases along the Berkeley retail corridor three more times since, paying a total of $6.9 million, records show. The most recent purchase was in March.
Asana, which has raised more than $1 billion since it was founded in 2015, also has holdings in numerous other major cities.
Larimer Square is considered the oldest commercial block in Denver. Some structures along the block date to the late 1800s. The block is a local historic district as well as an historic district on the National Register of Historic Places. Additionally, some of the buildings along it are individually listed on the register.
Denver developer and preservationist Dana Crawford originally assembled the buildings along both sides of the street under her ownership.
In early 2018, Hermanson and Urban Villages, the Denver-based firm that managed Larimer Square, proposed demolishing portions of the block and building two new structures, both significantly taller than existing ones.
The parties said the older buildings along the block need tens of millions of dollars' worth of renovations, and the added density would have made undertaking those renovations financially feasible. The project would have needed the Denver City Council to amend the block's 64-foot height restriction. After criticism of the proposal — including from Crawfordand the head of preservation nonprofit Historic Denver — the idea was abandoned.
Asana Managing Director Brian Purcell said in an email that the company isn't looking to build.
"We have no plans to proceed with the development of new buildings like those proposed by the previous ownership," he said. "We plan on investing the necessary amount of capital to restore and preserve the buildings of Larimer Square within their current footprint."
Annie Levinsky, executive director of Historic Denver, told BusinessDen Tuesday that the group spoke with Asana shortly after it was reported the firm was under contract.
She described the meeting as "positive" and said the firm owns historic properties elsewhere.
"They do have experience with designated buildings as well as non-designated buildings, so that was great to hear," Levinsky said. "They did acknowledge that Larimer Square is probably the most iconic of the designated places they have."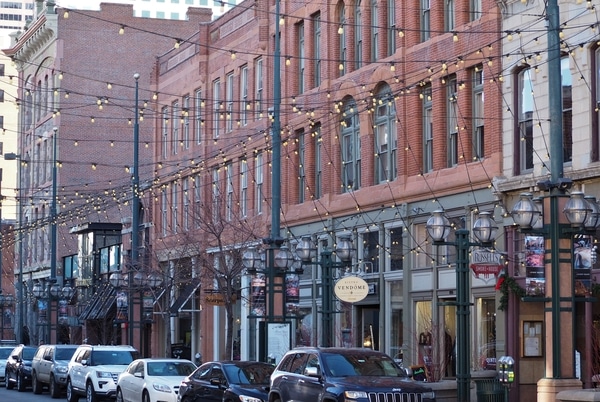 85566