Asana Partners' profile in Denver is poised to blossom.
While the Charlotte-based real estate firm currently owns just a handful of buildings along Tennyson Street, it is under contract to purchase Larimer Square — a deal that would give Denver's most prominent block its first new owner in 27 years.
Asana, however, is familiar with big buys. The company founded in 2015 has raised more than $1 billion — a $500 million fund closed in 2017, and an $800 million fund closed in 2019 — and picked up numerous properties in cities ranging from Los Angeles to Miami Beach, Dallas to Cambridge.
According to the company's website, Asana targets "urban and near-urban neighborhoods" that it considers "dynamic, growth-oriented markets." It looks for high levels of educational attainment, household income, and population density.
In other words, Asana is less interested in suburban strip malls and more interested in holdings in hip or up-and-coming walkable neighborhoods.
Asana Partners doesn't detail the properties the company owns on its website. But details about some of the firm's holdings can be learned from past news releases and media coverage.
Here's a sampling of what Asana owns:
Denver
As BusinessDen previously reported, Asana has purchased several buildings along the Tennyson Street retail corridor in Berkeley in the last 18 months.
June 2019: Purchased 4000 Tennyson St. for $1.8 million
September 2019: Purchased 3926-3930 Tennyson St. for $1.74 million
October 2019: Purchased 3971-3973 Tennyson St. for $2.04 million
March 2020: Purchased 3963 Tennyson St. for $1.3 million
A deal for Larimer Square would dwarf those transactions.
Alexandria, Virginia
The Washington Business Journal reported in August 2017 that Asana had spent more than $100 million on properties in the northern Virginia city's Old Town neighborhood.
Atlanta
The Atlanta Business Chronicle reported in March 2017 that Asana paid $18.1 million for two properties that include local landmarks Plaza Theatre and the Majestic Diner. In April 2018, the company dropped another $45.8 million for Krog Street Market and Atlanta Stove Works, two buildings in Atlanta's Inman Park neighborhood.
Asana said in October it plans to convert one of Coca-Cola's first bottling facilities in Atlanta's Old Fourth Ward into single-tenant office space. The repositioning of 560 Edgewood is expected to begin next year.
Austin, Texas 
Asana owns the commercial space within The Triangle, a six-building residential complex, according to the Austin Business Journal.
Cambridge, Massachusetts
Asana paid $108 million in late 2017 for a strip of prime Harvard Square properties, according to the Boston Globe.
Charleston, South Carolina
Asana Partners paid $14.4 million in August for three downtown buildings and a portion of a fourth, according to the Charleston Regional Business Journal.
Charlotte, North Carolina
Asana owns a number of properties across multiple neighborhoods in its home city. The Charlotte Business Journal reported in March — as the company made an $11.6 million buy — that one of Asana's more prominent holdings locally is the Design Center of the Carolinas.
Dallas
Asana purchased 421,617 square feet of retail and office properties within Dallas' Victory Park, according to Commercial Property Executive. Victory Park surrounds the American Airlines Center, where the city's NHL and NBA teams play. The company bought the assets from Estein USA in 2019.
As of March 2019, Asana also owned 44 buildings in Dallas' Deep Ellum District, a traditional African-American section of the city, according to Bisnow.
Miami Beach, Florida
The South Florida Business Journal reported in July 2018 that Asana had purchased a seven-building portfolio in the city's Sunset Harbour area for $68.75 million.
Philadelphia
The Philadelphia Inquirer reported in August 2018 that Asana had purchased four buildings in the 1500 block of Walnut Street downtown for $32 million.
Southern California
Asana paid $57.6 million for The Beacon La Costa, a 123,000-square-foot upscale retail center in Carlsbad, according to Commercial Property Executive.
Lake Oswego, Oregon
Asana paid $34 million in late 2018 for a prime downtown retail center in a suburb south of Portland, according to the Portland Business Journal.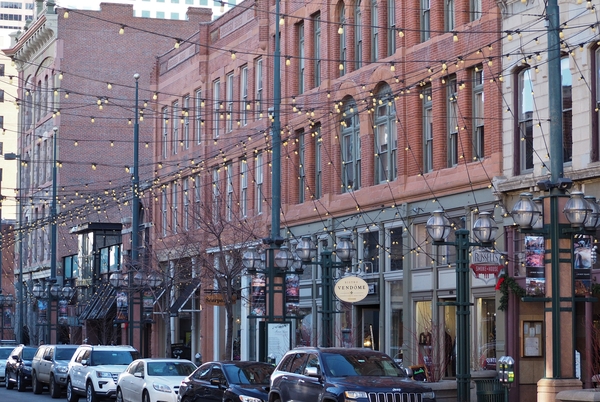 44647