The pandemic didn't derail Buzz Geller's sale of a corner in Lincoln Park.
The head of Paradise Land Co. on Monday sold 1275 Santa Fe Drive to developer Leon Cisneros, of Denver-based CRE Development Investments. The sale price was $4.1 million, both parties confirmed.
Cisneros is building an eight-story, 126-unit apartment complex on the same block to the south. Art District Flats broke ground last August and is expected to be completed in the fourth quarter of this year.
Cisneros said he plans to develop a similarly sized project on the 1275 Santa Fe lot, which is currently home to a single-story purple building where dog day care business Bark & Play once operated. This one, dubbed Art District Lofts, and drawn up by Oz Architecture, is slated to have 115 units across eight stories. He expects to break ground in the third quarter, and finish the building in late 2021.
The buildings will be within the Art District on Santa Fe, and Cisneros said both projects will incorporate exterior murals and artwork by their elevators.
"The Lincoln Park and Golden Triangle areas are definitely areas that are ripe for development, especially with the proximity to the south side of downtown," Cisneros said.
Cisneros said the coronavirus fallout affected the lending landscape locally, but his project had largely nailed down things before that occurred. Denver's Indicate Capital provided financing for the deal.
The lot is 20,398 square feet, or 0.47 acres, making the deal worth $201 a square foot. Geller said that's a new high for the Santa Fe corridor.
Paradise Land Co. owns a number of high-profile lots, most of which are downtown and used for parking. He sold one lot for $17.5 million last year to a Boston-based developer.
Two of Geller's sites are under contract. Chicago-based Riverside Investment & Developments has proposed a 30-story office tower at 1901 Arapahoe St. San Antonio-based Kairoi has proposed a 36-story apartment building and five-story office building at the Bell Park site, 1300 Market St. and 1301 Larimer St., which is split in two by Cherry Creek.
Geller said both deals continue to move forward, although they could be delayed somewhat.
"I anticipate people asking for more time than what the scheduled closing is and I think, as a human being, that is a very reasonable request," he said.
Other big projects proposed along Santa Fe Drive in Lincoln Park are Holland Partner Group's apartment complex at 10th Avenue, and First Stone Development's condo building in the 600 block.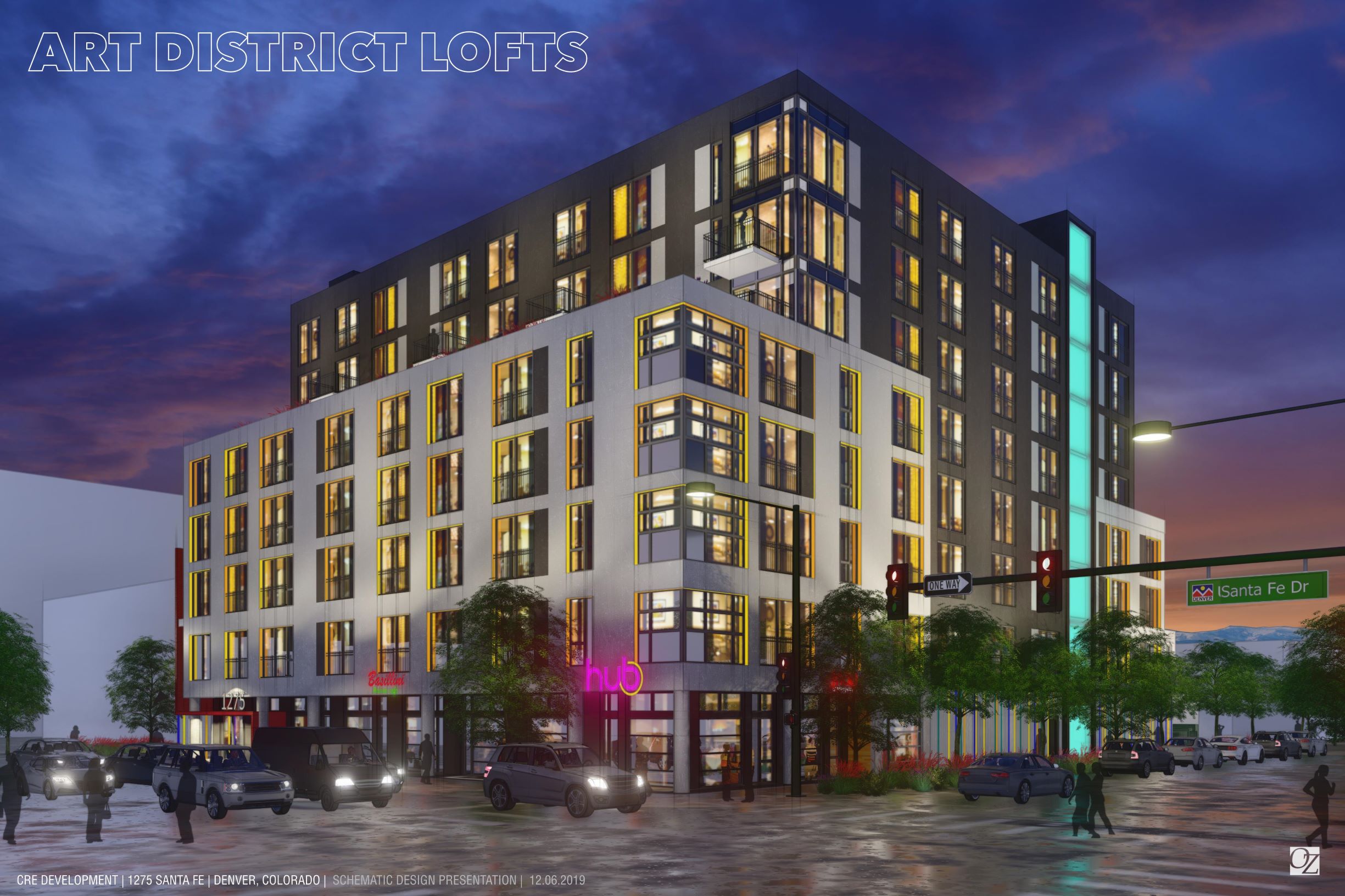 41758