Janet Poth and her longtime partner Joseph Monley don't want to be in debt at 65 years old.
So the couple has decided they won't reopen La Cour, their French bistro, jazz club and art bar on South Broadway. 
"We haven't done anything but La Cour for the last six years, so the first thing we want to do is see the people we love when we can," Poth said.
Poth and Monley closed La Cour, located at 1643 S. Broadway, temporarily once the city ordered restaurants to close except for takeout and delivery. The French bistro was never fit for takeout, Poth said, and they didn't want to change their concept now. 
"It didn't seem viable for us, and we wanted to let those businesses out there that have a better chance take on this challenge instead," she said. 
The owners turned their focus to their nine employees, who were now out of a job. They started a GoFundMe campaign on March 15 to help the staff meet their April rent. Local artists, whose work usually adorned La Cour's walls, donated art as an additional enticement for those who gave back to the campaign. 
"When we closed abruptly, everyone was out of a job and out of a livelihood; the whole industry basically collapsed and their network collapsed as well," Poth said.
Through the campaign, Poth and Monley raised $8,750 and helped each employee that participated meet their April rent and then some. Once they felt their staff was taken care of, Poth and Monley announced La Cour's closure on Facebook. 
The couple purchased the baby blue 2,000-square-foot building seven years ago for $460,000 and opened La Cour in February 2014, Poth said. 
Poth, who had lived in Europe since she was 17, wanted to bring a slice of Paris to Denver. She felt a natural way to spend an evening was having dinner with friends amongst live jazz music and local art. 
"If I'd done any market research, I would have realized it wasn't so natural in Denver," Poth said.
"We were sort of a misfit with no screens and the fact that we weren't a sports bar. It wasn't a very good idea, but it was our idea, and I loved it."
She had still been living in Paris when they purchased the building and tried to commute for the first year. Poth quickly realized her mistake and moved to Denver in 2015 to help Monley run the business.
"As I said, we were exceptionally naive," she said.
But as the neighborhood developed, more people gravitated toward the artistic hub for dinner, and Poth said the restaurant garnered a strong community. 
After six years, Poth and Monley are tired. Before the pandemic hit, they were already talking about selling the business at the end of 2020. In order to reopen, they knew they would have to take out a new loan, and that accelerated their decision to close. 
Now, they want to retire and spend more time with their four grandchildren. 
"Joe and I, when we began this adventure, didn't know it would take quite so much intensive energy and time," Poth said. "I had no idea it would be 24/7, 365 days a year. Neither of us had any grandchildren, and now we have four and see them very little." 
Poth and Monley have listed the two-story restaurant for sale at $975,000. Ron Buss with Coldwell Banker is the listing agent. They are leaving all of La Cour's equipment and furniture for the next potential restaurateur. 
"If someone wanted to open, all you need is fresh food and the people to make it happen," Poth said.
The couple hopes that the next owner will preserve their love for jazz and the restaurant's same "unpretentious" ambiance.
"I do think it has a lot of potential and fills a need, so my first choice would be somebody who would continue in that vein, and if they wanted to take advantage of the goodwill and the business that La Cour was that would be great," Poth said.
Other Denver restaurants that have announced they won't reopen after the pandemic include Euclid Hall, The Market in Larimer Square, 20th Street Cafe, Scratch Burrito & Happy Tap and Biju's Little Curry Shop.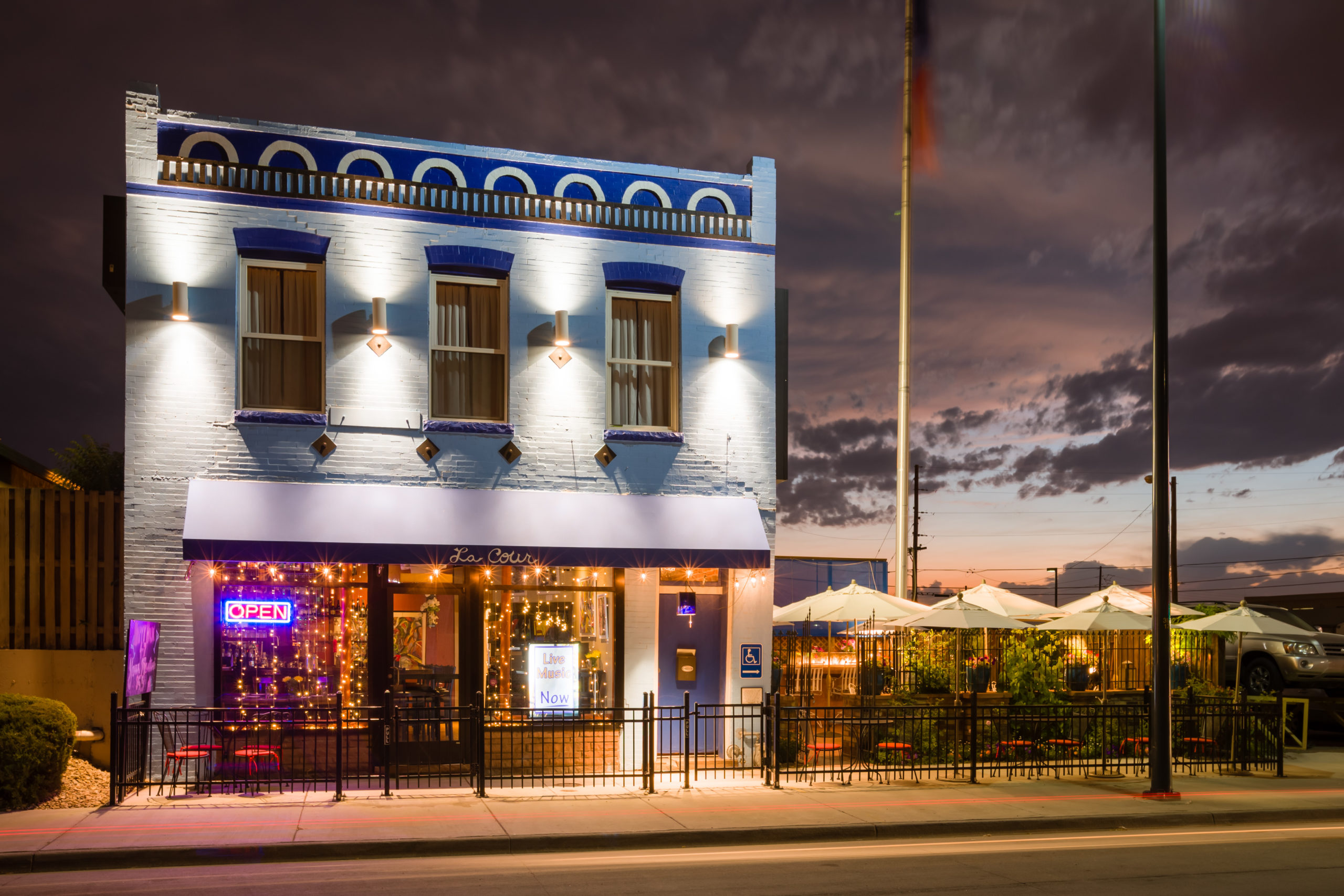 41527