The Market in Larimer Square is where owner Mark Greenberg took his wife for their first date.
Several years later, on March 17, 1983, he bought the small grocery store and deli in the center of Denver's most notable block with his brother Gary.
And last month, again on March 17, Greenberg came to the conclusion it was time. The end of his lease was coming up. The city had just ordered restaurants to close except for takeout and delivery. Greenberg, 67, decided his best bet was to close his doors — and not reopen The Market when things cleared up.
He announced on Tuesday that the restaurant's closure was permanent.
"The bottom line is, I saw a way to get out like a gentleman," Greenberg said. " … The restaurant business is never going to be the same, at least for the next 10 years. Most restaurants reinvent themselves every five years. I reinvented The Market every five years for 37 years, and I just wasn't ready to reinvent myself again after closing."
The 6,000 square-foot building at 1445 Larimer St. has been home to The Market since 1978. Seven years after Mark's first date, the Greenberg brothers bought it from urban developer Dana Crawford, who was largely responsible for saving the block from destruction.
The brothers infused the business with their New Jersey culture and Jewish heritage, beefing up the deli and bakery, and adding what they said was Colorado's first espresso bar. Hot food and deli items, as well as pastries and cakes, were prepared in-house.
"To be honest, it's more than difficult to run and own a restaurant where costs, like rent and insurance, are high," Greenberg said. "The expenses were way too high for the rewards."
Gary Greenberg died in 2000, and Mark and his wife Andrea took over the shop themselves. Through the years, he said his staff and customers have become like his family. The Market employed 50 people before it closed, and 30 of them, Greenberg said, had worked there for 25 years or more.
"I had an employee who started working here as a child and has now worked at The Market for 20 years," Greenberg said. "She even met her husband at The Market, who was another employee, and they have one son, who is 8 years old and has been coming to the market since he was born."
Greenberg described The Market as a place for everyone. Customers recognized him for wearing shorts 365 days a year for 37 years, although he said his wife believed it was just for attention. New restaurants regularly come and go along Larimer Square, but Greenberg said The Market endured because of its comfortable familiarity.
"I'm going to miss the camaraderie between my people and me, as well as my friendships," Greenberg said. "There were people who ate at The Market every day for 30 years Monday through Friday. Every single day. I mean I know their name. I know what they eat. They know about me and the employees. … It was a family atmosphere."
Although Greenberg's legacy in Larimer Square is coming to an end, he has advice for the next tenant.
"Serve a lot of liquor, and have deep pockets," he said.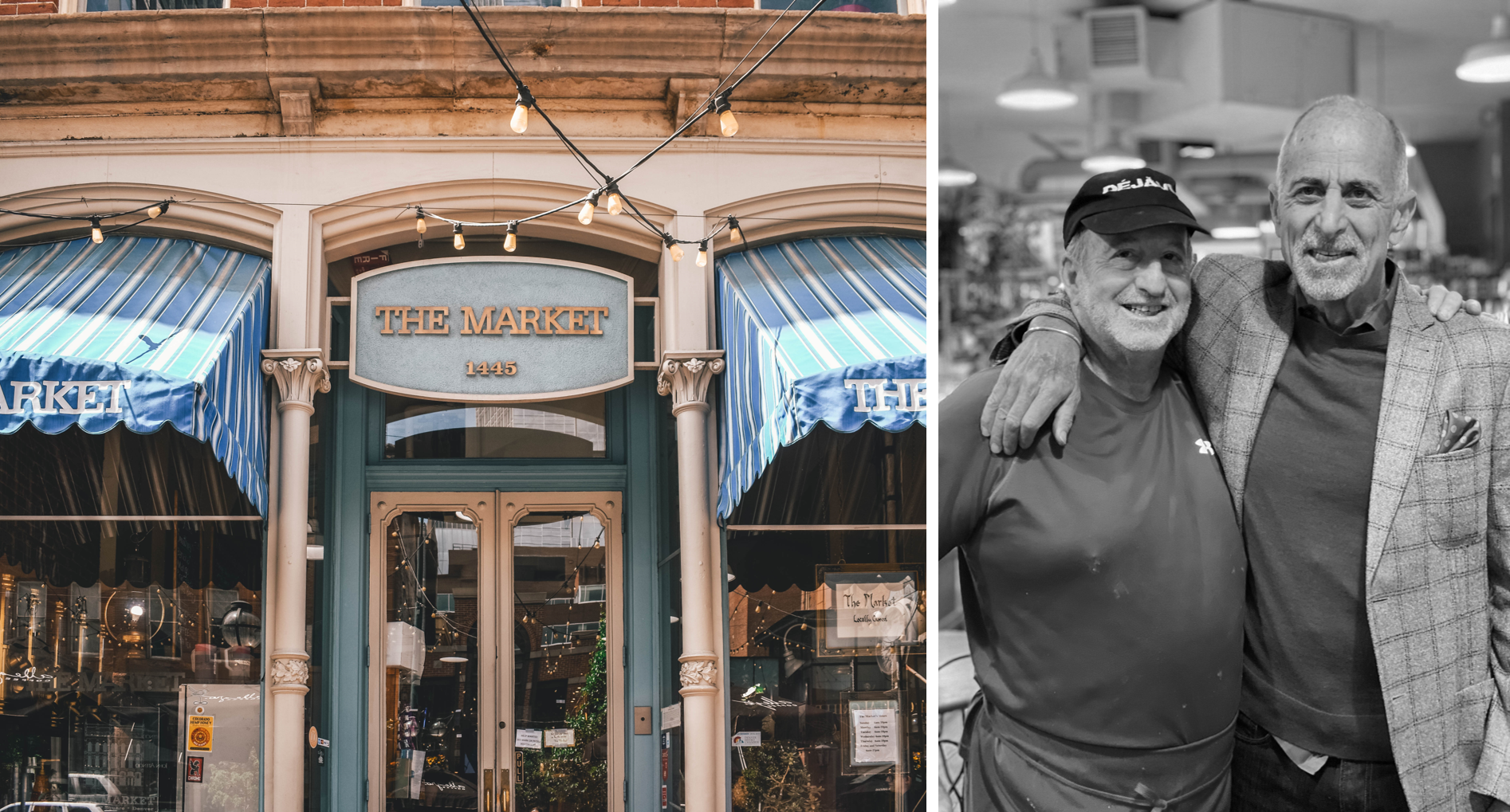 40928