Biju's Little Curry Shop, the South Indian eatery on Tennyson Street, underwent a revamp at the start of this year.
Owner Biju Thomas temporarily closed the restaurant for a week in January to renovate the dining room. He replaced its usual Chipotle-style service with a simpler counter-service system and relaunched with new menus, which included more high-end offerings, such as a coriander-crusted steak dish. He also rolled out a weekend brunch.
"After we reopened, February was our best month in five years; it was nuts," Thomas said. "And then the bottom fell out the next day."
As the coronavirus pandemic crept in, sales at the eatery at 4279 Tennyson St. began to decline. Rather than switch to takeout and delivery, Thomas decided to temporarily close and wait it out.
That wait, however, has resulted in the decision to close the restaurant.
"Ultimately, in the last few years, leases, all your prime costs of running a business have completely not been in favor of the business," Thomas said. "So, you know, paying 50 bucks a square foot plus all your CAMs (common area maintenance charges) on average in Denver is ridiculous, and we can only charge so much for food."
"I think the opportunities are massive for people coming into the business with patient money, but for those of us that are carrying the last 6 to 10 years of the workload already, it's going to be too hard of a transition," he said.
Biju's briefly had three locations, but Thomas last year closed his original shop in RiNo, which opened in 2015, and his smaller one within Broadway Market, saying he planned to focus on Tennyson Street.
The bulk of Biju's Little Curry Shop's revenue, nearly $400,000 a year, came from its catering operations, Thomas said. After it closed in March, the restaurant lost $80,000 of catering business that had been booked.
"Catering isn't going to happen until people can gather openly again, and I don't know whether that's going to take six months, a year, three months, who knows?" Thomas said. "I mean, I can't afford to hang in there and take that gamble because I'd have to be covering everything out of pocket, which is what I've been doing for the last two months."
So after five years with Biju's Little Curry Shop — which included an appearance on Guy Fieri's "Diners, Dive-Ins, and Drives" — and years before that cooking for dozens of elite professional cyclists, Thomas has decided to take a break from the restaurant industry.
"It's not good for my mental health to keep going," he said. "We don't know what the next five, six or seven months or even a year will look like. So if I go raise a bunch of money, I'm going to be back in the same place in six months, where we're barely able to keep the lights on because now we're doing 20 deliveries a day. It's just not what I want to be doing."
Thomas signed a 10-year lease for the 3,200-square-foot Tennyson unit in 2016. He built it out to not only accommodate the restaurant but also catering, food prep and offsite operations, investing nearly $400,000 in all.
Now, he's looking for a tenant to take over his lease, and purchase the restaurant's kitchen equipment and other remaining assets. John Livaditis of Axio Commercial Real Estate has been tapped to help find a buyer.
"We put close to 400 grand in the buildout, so somebody, obviously not for 400 grand but for a chunk less than that, can have a turnkey operation," Thomas said. "I'm going to give them the pots, pans, paper towels, hand soap, everything; I'm literally leaving everything in there. I have no desire to take any of it."
Other Denver restaurants that have announced they won't reopen after the pandemic include Euclid Hall, The Market in Larimer Square, 20th Street Cafe and Scratch Burrito & Happy Tap.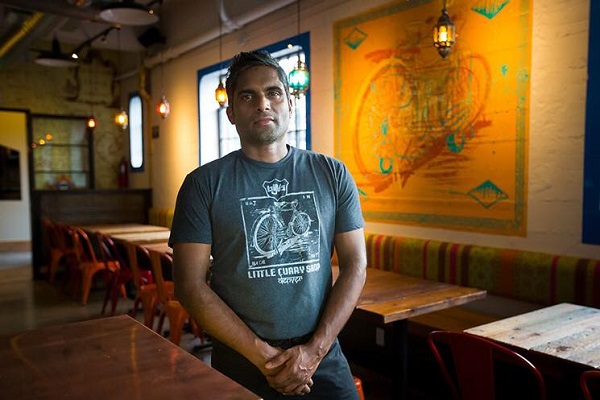 41503