Denver buyers aren't shying away from Sonder properties.
For the second time in three months, a building leased to the San Francisco-based startup hotel operator — which opened its first property locally less than a year ago — has sold.
Howard Kippers Co LLC purchased the 20-unit Sonder building at 3206 Osage St. on Thursday for $7.1 million, according to public records. FirstBank provided financing for the deal.
The property was sold by Englewood-based The Situs Group, which purchased the then-vacant property out of bankruptcy in August 2018 for $3.7 million, records show. Situs President Hugo Weinberger said Sonder signed a lease for the building later that year.
"Our lease was actually the first lease they signed in the market, although we didn't deliver our product first," said Weinberger, adding a connection of his already had done deals with the company in New Orleans.
The first Sonder hotel opened last April at 630 E. 16th Ave., a former hostel renovated by Denver-based GM Development. GM sold the 20-unit building in December for $6.25 million, and last week used a portion of the proceeds to purchase the former Olinger Moore Howard Chapel in Berkeley.
Sonder only recently began hosting guests at 3206 Osage St. As of Friday, studios were listed for $106 a night. One bedrooms cost $118 and two bedrooms for $199 a night.
The building is Sonder's third Denver property. In addition to the Uptown property on East 16th Avenue, Sonder also is up and running within the Atelier at the University Park apartment complex near the University of Denver.
Sonder is one of several companies operating at the three-way intersection of hotels, Airbnbs and apartments. It and competitors Mint House, The Guild and Stay Alfred sign leases for blocks of residential units — sometimes entire buildings, and sometimes portions of larger complexes — that otherwise likely would have been rented out as apartments, then rent those units to travelers on a short-term basis.
The companies take advantage of the fact that individuals are generally willing to pay more on a nightly basis for a short stay than a long-term lease. Sonder and competitors don't violate Denver's "primary residence" requirement for short-term rentals because they receive the same license a hotel would get.
Josh Newell and Barton Thompson of Pinnacle Real Estate Advisors represented both buyer and seller in the Osage deal. Pinnacle said the deal works out to $707 per square foot, which is the highest price per square foot for a Denver apartment building with between five and 200 units, besting the $590 per square foot achieved by the sale of 4390 Tennyson St. last June.
Weinberger said the Osage building had been a halfway house, but was vacant at the time Situs purchased it, and in "terrible" condition. He estimated the firm spent $1 million on renovations.
The building previously had 15 units, but Weinberger said Situs increased that to 20 during renovations: 11 studios, six one-bedroom units and three two-bedroom ones. Local artist Pat Milbery painted a mural on the outside of the structure.
The length of Sonder's lease was one marketable factor. Kevin Roth, the company's Denver general manager, said seven years is as long as Sonder typically goes, with most of its leases being three to five years.
Roth said Sonder has 71 units up and running in Denver, with another 20 coming online shortly at 3022 Zuni St. He said the company has signed leases for about 450 units locally, but many of those are in projects — including at 2534 18th St. and the former La Loma restaurant site in Jefferson Park — that have yet to break ground, and could be as much as two years from opening.
Roth said Sonder is on the hunt for more local leases, including ones where it could open quicker.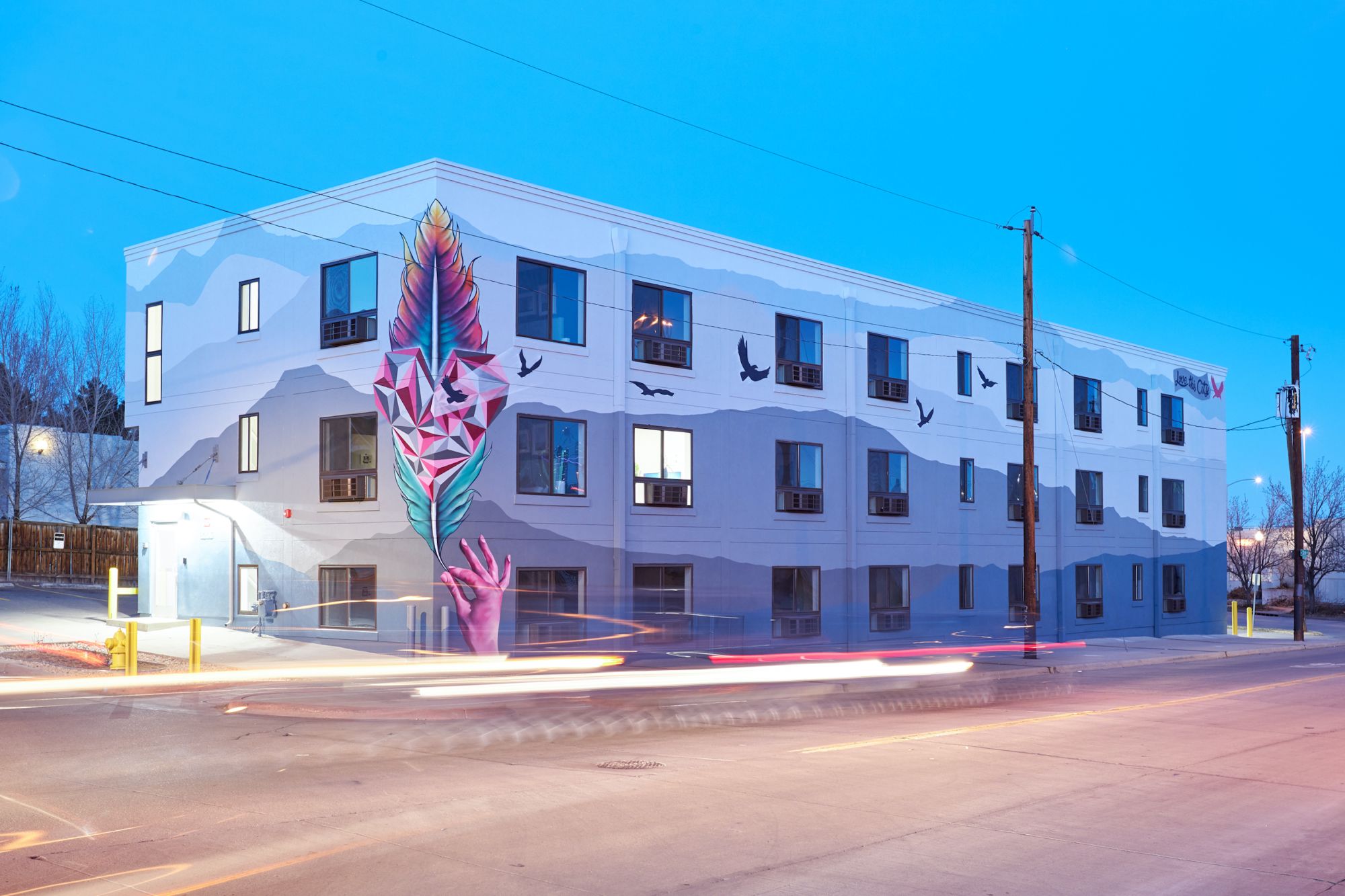 40182