A 14-story apartment complex in Cap Hill is under new ownership.
Urban Neighborhood Denver Archer Tower LLC purchased Archer Tower, the 318-unit apartment building at 901 N. Sherman St. in Denver, last week for $75.25 million, according to county records.
The entity lists an address that matches that of Chicago-based Laramar Group, which listed the complex on its website as of Monday.
Laramar owns 22 multifamily properties in the Denver metro area, including 1170 Logan St. and 1355 Pearl St. in Cap Hill, according to its website. Last year, the company paid $87 million for four apartment complexes in Glendale or right across the border in Denver.
On Monday, the cheapest available unit at Archer Tower, which was constructed in 1953, was a 443-square-foot studio for $1,171 a month, according to Laramar's website. One-bedroom units started at $1,379.
The Archer Tower complex also includes some retail space, west of the tower along Lincoln St. Tenants include Vital Outdoors, which opened in March, and the forthcoming fitness studio Block 21.
The complex was sold by San Francisco-based Virtu Investments, which purchased it in December 2015 for $62.5 million, records show. Virtu said on its website that it spent $4.85 million on renovations.
In 2017, management ran ads on Craigslist offering lower monthly rent to tenants who committed to listing their unit on Airbnb for a set number of days each year.
With the sale of Archer Tower, Virtu no longer has any holdings in the Denver area, according to its website.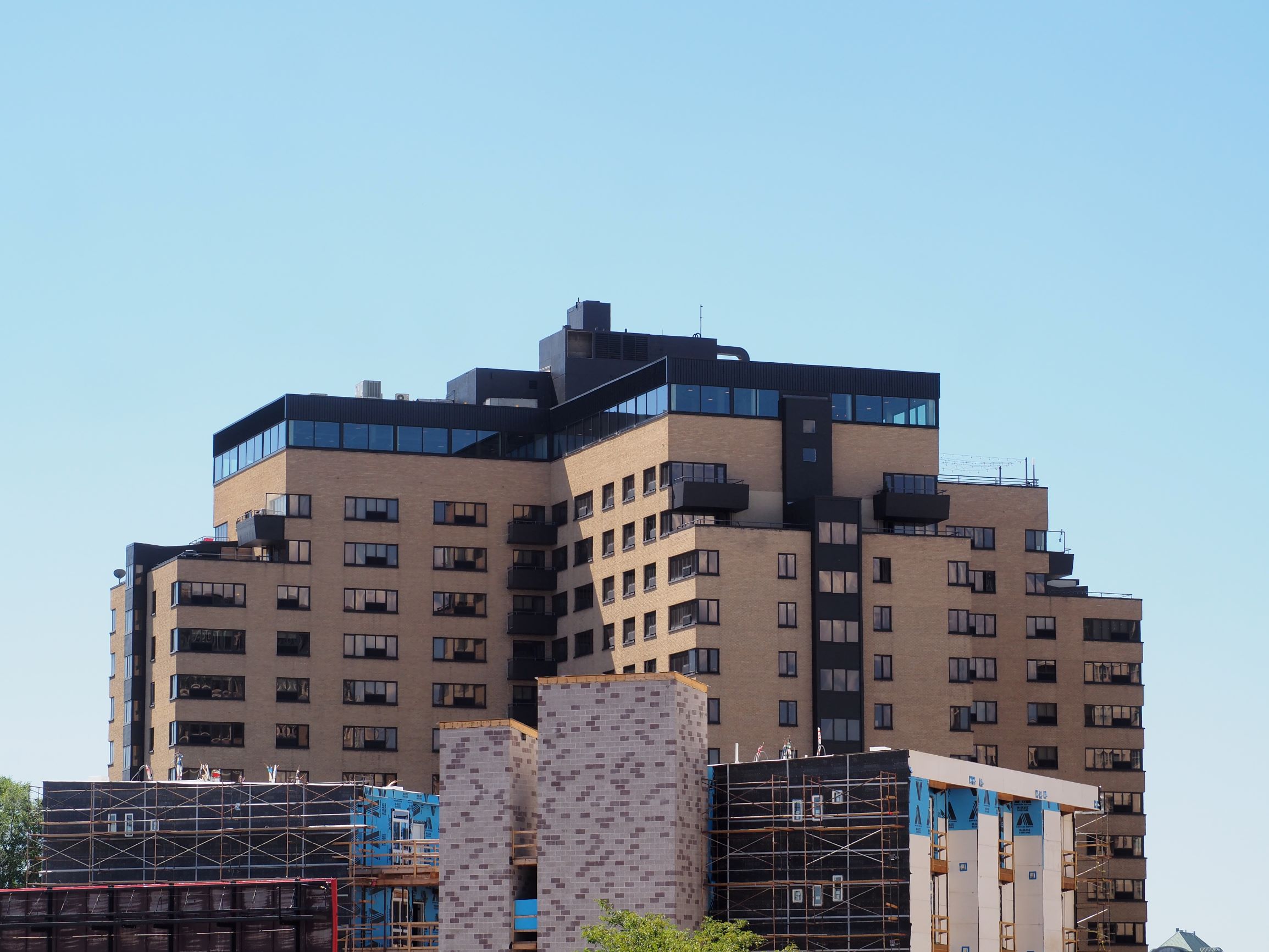 36356