Sally Ogilby has been hustling her cardio dance fitness classes throughout Denver for two years. Now, she's going to boogie into her own permanent space.
The founder of Block21 Fitness, which offers a 50-minute cardio dance workout, plans to open a studio in a 1,700-square-foot space at 900 Lincoln St. in May.
"It's an awesome, awesome space," Ogilby said. "It's perfect for what we're looking for. Having it a little bit closer to downtown makes it convenient for people after work … there's certainly nothing like it in those neighborhoods."
Ogilby, 28, has been a dancer most of her life, but worked in business management and operations before Block21.
"I'm not a professional dancer, but it has been a really important piece of my life," she said. "I kept noticing how vulnerable and self-conscious people felt when they're on the dance floor. It's sort of this terrible feeling."
Ogilby said she was inspired to create a workout that could teach people dance moves while also burning calories.
"What if we could create an environment where you get this kickass workout in and feel like you're the best dancer at the party?" she said.
So, in December 2016, she dragged 30 of her friends to a studio and taught them a class, opening up sessions to the public the following month.
Since then, Ogilby has been teaching classes at EVQ Elite Dance Studio on South Broadway and other venues around town, such as Mile High Spirits.
"Since the end of last year, almost every class has been sold out," she said.
Block21 will go from offering three classes a week to 30 once Ogilby's permanent space opens. Monthly unlimited memberships will be $149.
"The people who are coming to my class are young, fit folks looking for something different," Ogilby said.
Rent at the new location is $28 per square foot, Ogilby said. She plans to hire between eight and 10 instructors with dance backgrounds and an interest in fitness.
"I want someone that's going to kick people's butts and you also want to go rip a tequila shot with after class," she said.
Another dance-based fitness studio, AKT Fitness — owned by California-based Xponential Fitness — will be opening in Cherry Creek this summer as well.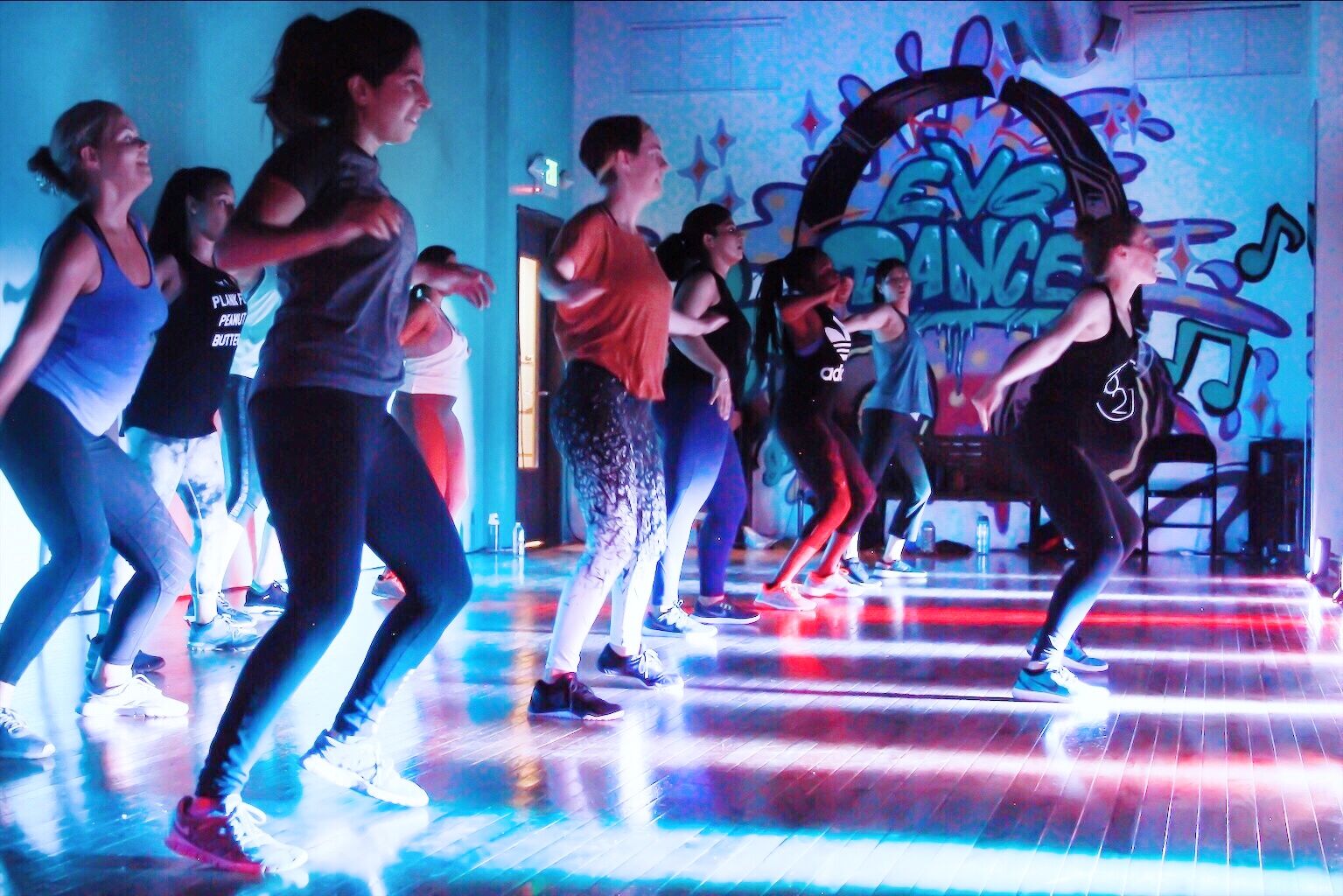 32323