The Molecule Effect will have another one.
The combination coffee shop and wine bar has signed a lease for 1,700 square feet at Logan Crossing, 300 S. Logan St. in West Wash Park, according to Axio Commercial Real Estate broker John Livaditis, who represented the landlord in the deal.
It will be the third location for The Molecule Effect, which opened in 2014 at 1201 Santa Fe Drive in Lincoln Park, and later added a second location downtown inside The Nativ Hotel.
The Molecule Effect is taking one of the final retail spots in the two-story, 18,000-square-foot building, which dates to 1879 and formerly housed Trevino Mortuary. David Berton of Real Architecture and Eric Weins of Weins Development Group bought the property in 2015 for $1.48 million and have renovated the building, creating apartments on the upper floor and retail below.
Other confirmed tenants of Logan Crossing are chicken wings restaurant Fire on the Mountain and fitness studio Barre Forte. Livaditis said a dental practice is expected to take the final 1,800-square-foot unit, but a lease hasn't been signed.
"It's a tight spot — not a lot of room — so it's been an exercise in getting complementary tenants," Livaditis said. "The Molecule Effect is a piece of that, being a coffee and wine bar and art gallery. Fire on the Mountain will draw a good lunch and dinner crowd. Having a dentist will round us out. (The mix of tenants) will keep people circling around the site all day."
Livaditis said cycling gym Rush Cycle also had been planning to move into Logan Crossing, but the building owners opted to back out of that agreement.
"They'd gotten in some trouble in the past with other landlords for being too loud," he said. "With the residential units above, we decided to terminate our lease with them."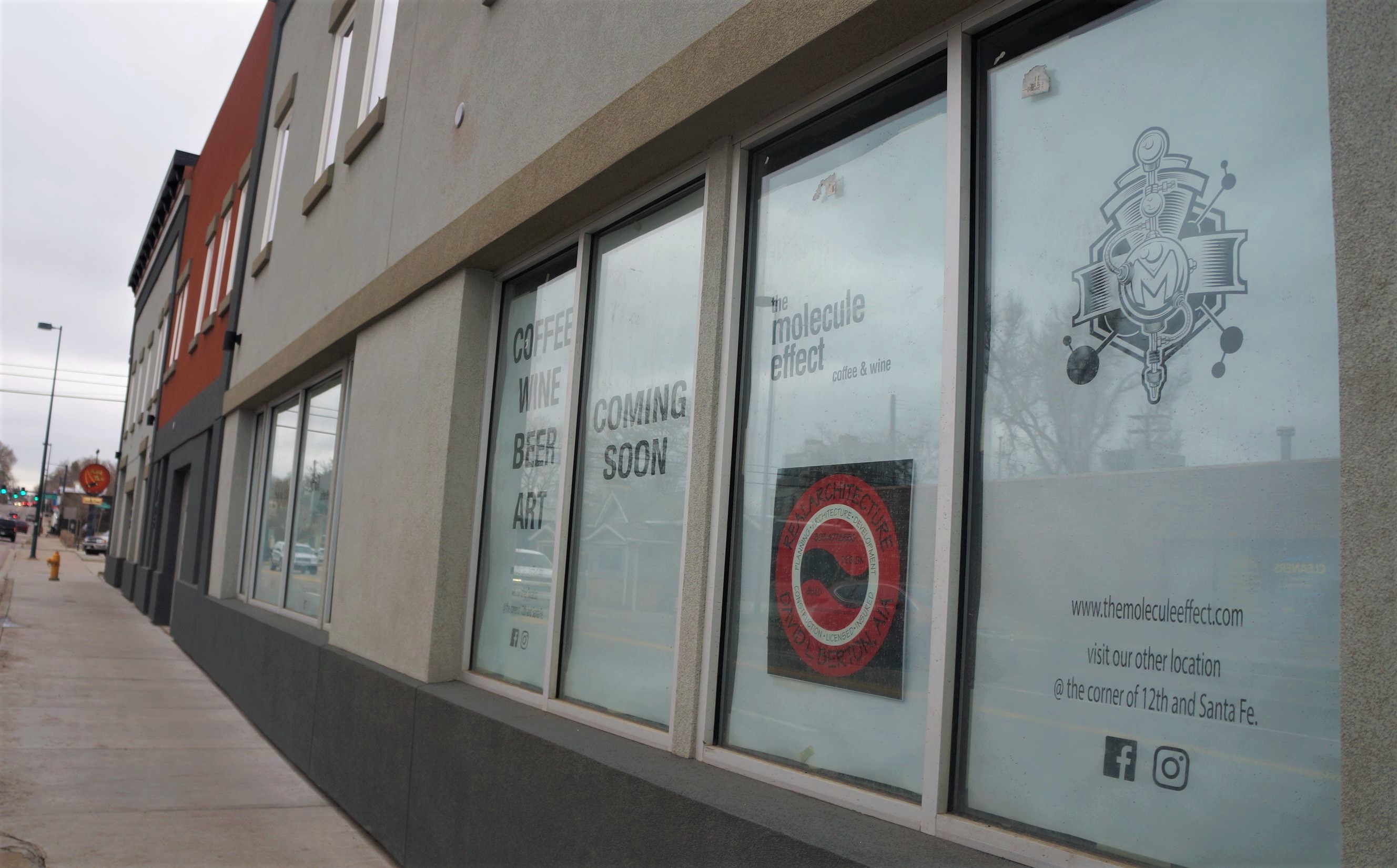 33928