Thirteen Colorado companies landed a spot on the recently-released Inc. 500 list.
Edwards-based Symbia Logistics topped the list for the state, ranking No. 68 with a three-year growth rate of 5,165 percent and $27 million in revenue last year. Symbia manages third party logistics for the aerospace, grocery and health industries.
In total, Colorado firms on this year's Inc. 500 list boasted $259.5 million in revenue for 2016.
For the second consecutive year, Denver-based Apto made the list, coming in at No. 401. The real estate software company roped in $6 million in funding this spring and secured its new LoDo office last August.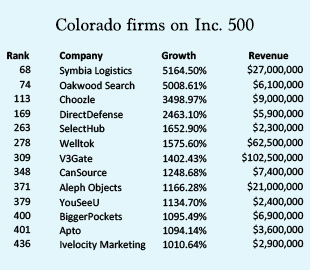 Choozle, a Denver advertising platform that raised $2 million earlier this year, ranked No. 113 on Inc.'s list after growing by 3,499 percent over the past three years.
And for the third year in a row, Denver's digital health startup Welltok joined the ranks at No. 278, with a revenue of $62.5 million and three-year growth of 1,576 percent.
In total, 113 Colorado companies appeared on the Inc. 5000 list of fastest-growing companies in the U.S. this year, including Punch Bowl Social, Xero Shoes, SendGrid and SuiteHop.
According the magazine, companies eligible for the list must be privately owned and earning at least $100,000 in revenue in 2013 and more than $2 million in 2016.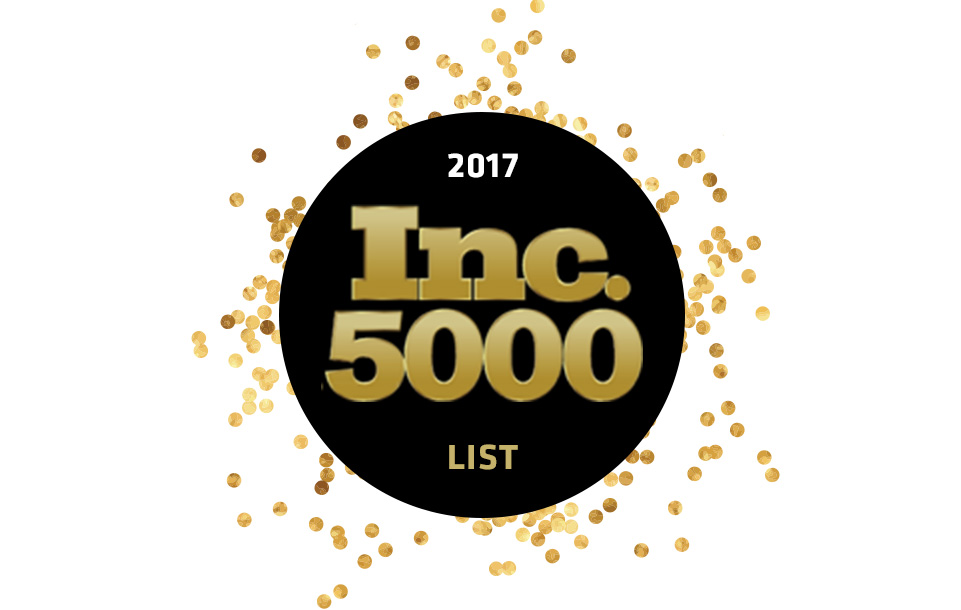 19354