The ice cream market in Denver shows no signs of cooling down.
High Point Creamery has scooped up a spot for its third ice cream shop at 3977 Tennyson St. in Denver. Its husband-and-wife owners, Chad Stutz and Erika Thomas, spent two years looking for a Tennyson Street location because of its mix of couples and families, plus foot traffic from a nearby park.
"We love being right next to Cesar Chavez Park," Thomas said. "Every time I'm down there it's constantly bustling."
Thomas said space is hard to come by in the neighborhood, so when Pearl Street Fitness moved to 44th Avenue and Tennyson Street at the beginning of June, the couple seized their chance. Stutz and Thomas signed a lease on the 1910 space just five days after they first set eyes on it.
"Usually a commercial lease can take six months to negotiate, so this was very fast," she said.
High Point Creamery signed a five-year lease with options to renew on the 1,200-square-foot space. Thomas estimated that construction will cost $250,000, funded with equipment financing and business loans.
Pending permits and zoning, Thomas hopes the new spot will be open in early 2018. She plans to hire up to 20 employees at that location during peak summer hours. The creamery will continue to make all of its ice cream at the original High Point location in Hilltop.
Thomas first started making ice cream to share at neighborhood potluck dinners, dreaming up new flavors to complement the theme of each evening, like ice cream with a coconut base to go with curry night. The process led to some of the creamery's more exotic ice cream recipes, like basil with blackberry swirl and peach mint.
The couple opened the first High Point in Hilltop in 2012, while Stutz was still working a full-time job in corporate finance. Today he works full-time on High Point's business side. Thomas continues to make the ice cream.
The pair opened the second High Point in 2016 at Central Market in RiNo and has added a traveling food truck to its line-up. It's making a profit.
Elsewhere in Denver, the local ice cream business has been heating up, too.
Little Man Ice Cream is adding three related shops in Stapleton, Park Hill and Fort Collins. Last year, Sweet Action Ice Cream on Broadway opened a production facility on Santa Fe Drive near the Overland Golf Course, aiming to enter to wholesale market. Stutz said both expansions are a good sign for the industry.
"Denver sometimes gets tagged as a brewery city or a distillery city, but I think it's also an ice cream city," Stutz said.
Once the Tennyson location is open, High Point will likely take a break from adding more retail. Instead, the creamery is hungry to get into the wholesale business and sell High Point in grocery stores. It began designing nutritional labels for packaged ice cream last winter.
"We feel pretty confident that we've got all the infrastructure set up," Stutz said. "We just have to get out there and make the sale."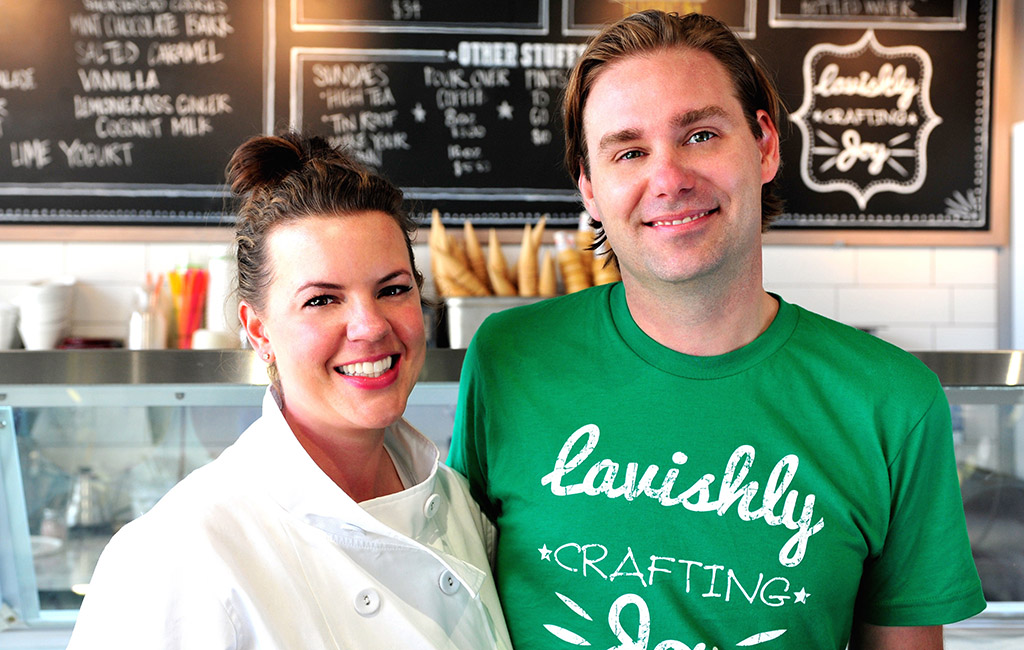 17947