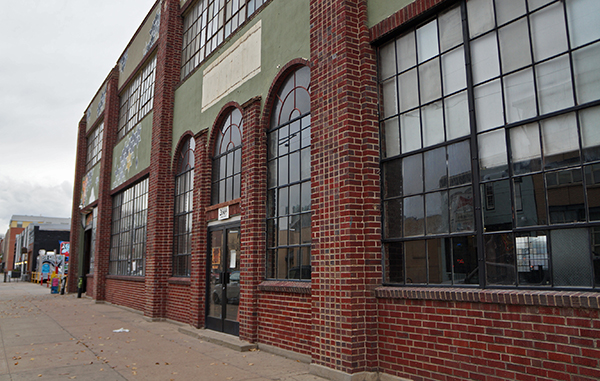 A dozen food vendors are on board for a planned market in River North.
Central Market named the 12 tenants slated to move into a renovated RiNo warehouse when the venue opens this spring. The list includes additional locations for Crema Coffee and High Point Creamery, and new concepts from restaurateurs behind popular spots Il Posto and Old Major.
Jeff Osaka, founder of Osaka Ramen and Sushi-Rama, was in charge of putting together the market's roster of tenants. He said the concept will take off because of RiNo's developing residential population.
"There's no market, even a convenience store, in that area. It's an underserved neighborhood," Osaka said. "The way this neighborhood is growing, we wanted to get on top of that growth. There's a burger joint and plenty of breweries, but nobody's doing the same thing that we are."
Osaka said he began selecting vendors last fall, and ended up with 12 shops to populate the 12,000-square-foot Central Market, with stalls ranging from 250 square feet to 1,400 square feet. The list includes:
• Crema Coffee, which will continue to operate its café a block down Larimer Street.
• High Point Creamery, the RiNo outpost of a Hilltop ice cream parlor.
• Culture, a new meat and cheese concept from Old Major's Justin Brunson.
• CoCo Chocolates, a new chocolate shop.
• Izzio Bakery, a new bakery from baker Maurizio Negrini.
• Izzio's Pastries, a pastry shop also headed up by Negrini.
• Silva's Fish, a fish market from Jesus Silva, chef at Sushi-Rama and Osaka Ramen.
• The Local Butcher, a meat shop that will source the majority of its products from within Colorado.
• Green Seed, a produce shop and vegetable-focused restaurant.
• Vero, a dine-in and takeout pizzeria from Il Posto founder Andrea Frizzi.
• SK Provisions, a rotisserie meat and poultry shop from restaurateur Sean Kelly of Park Hill's Desmond's Bar and Grill.
• Curio, a bar that will sell customers drinks to sip as they browse Central Market's other shops.
The market is taking shape at a former car showroom at 2669 Larimer St. There's still room for one more vendor, said Kate Kaufman, Central Market's general manager.
A development group headed up by RiNo real estate veteran Ken Wolf owns the Central Market building. Wolf bought the building in 1998 for $550,000. His development company told BusinessDen in November that renovations would cost between $3 million and $3.5 million.
Osaka selected vendors he thought would remain tenants for years, he said.
"We want people there for a long time," he said. "This isn't Avanti. We want to create longevity."
Osaka likened the Central Market to other open-air markets, such as Oakland's Rock Ridge or the Grand Central Market in his hometown of Los Angeles. He stressed that the Central Market is dissimilar from The Source, another RiNo market located on Brighton Boulevard.
"The main difference is that we're entirely food-focused," Osaka said. "There's no art gallery or bank. I think the floor plan is a little different too. There's nothing wrong with the Source – I think it's great. But I think our floor will be a little easier to navigate."