A pair of developers has closed on a rare piece of waterfront property in Denver.
Trailbreak Partners and Koelbel & Co., acting as Sloan's Block 3 LLC, bought a 2.2-acre block of the Sloan's Lake St. Anthony's site for $5.69 million, city records show.
"The location is just spectacular, being just south of the lake and right on the park," said Koelbel & Co. vice president Carl Koelbel.
Trailbreak and Koelbel purchased the site March 31 from the St. Anthony's site's master developer, EnviroFinance Group.
The Block 3 joint venture plans to turn the property – a block on the southeast corner of Sloan's Lake bound by West 17th Avenue, Quitman Street, West 16th Avenue and Perry Street – into a mixed-use development.
The first phase of construction, which Koebel said would begin in October, will convert a former nurses' dormitory into 49 subsidized housing units. Plans also call for 27 market-rate townhomes and retail space. Koelbel said the development will cost about $32 million.
Neo Studio Architecture is designing the townhomes. Architects Van Meter Williams Pollack are renovating the six-story nurses' quarters, which is called the Kuhlman Building.
Outside of Sloan's Lake, Koelbel & Co. is busy with a townhome development in Cheesman Park, the Catalyst office and retail project in RiNo, and 51 houses at the former Shriner's temple site.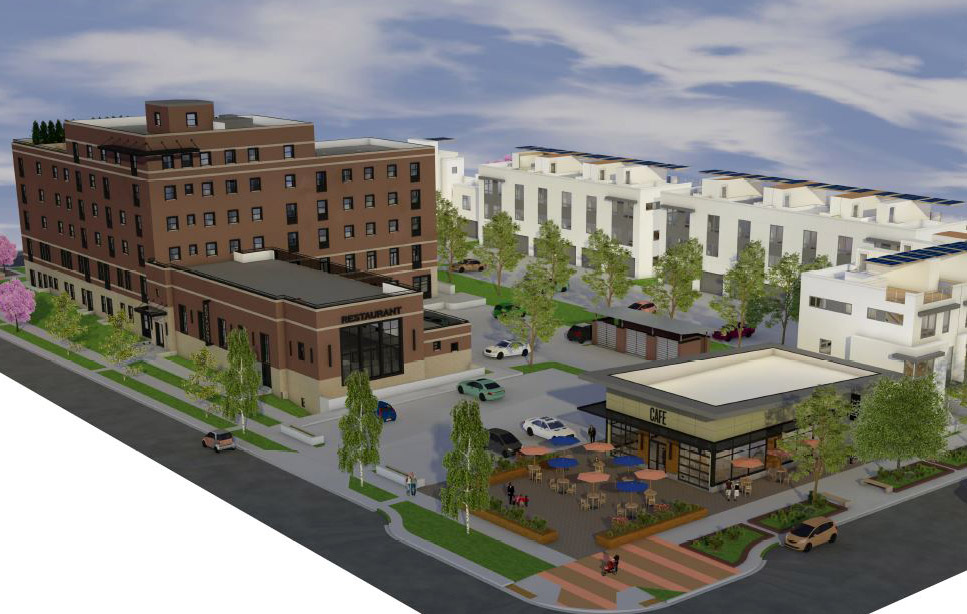 15941