For the second time in 2016, a condominium from the recently-completed 250 Columbine St. project in Cherry Creek is the highest-priced home to change hands in a month.
The last and smallest of three penthouses in the development sold for its list price, $3.69 million, on Sept. 15. In February, another penthouse topped Denver-area home sales with a price tag of $5.4 million.
Listing agent Dawn Raymond of the Kentwood Company at Cherry Creek has now sold all 71 condos at 250 Columbine since Western Development Group completed the $100 million project last year. Raymond said the development's residential condo sales have netted around $87 million total.
The single-level flat that sold last month, she said, has "all the bells and whistles" that are the hallmarks of 250 Columbine, including 12-foot ceilings and folding glass doors opening onto a 300-square-foot balcony.
It went under contract Aug. 3.
The three-bedroom, three-bathroom suite spans 3,400 square feet. Additional perks in the development include access to a rooftop deck and pool, fitness center and heated underground garage.
Homeowner association Hammersmith charges a monthly management fee of $1,368 for residents of this suite, according to multiple listing service REcolorado.
The 250 Columbine development, which also has office and retail space, is home to the restaurant SOL Cocina as well as clothing retailers Arc'Teryx, EverEve and Perch.
According to Denver property records, taxes on the property were $7,580 in 2016. The buyer is Nancy A. Reisher, a director at FirstBank Holding Company and a trustee of the Reisher Family Foundation, according to the foundation's tax records filed this year.
Nancy Reisher is the daughter of Roger Reisher, a founding president of FirstBank who used his shares in the bank to start the Reisher Scholarship Fund at the Denver Foundation. Today the fund provides merit-based aid to students at several colleges in Colorado.
According to tax documents submitted in May, the Reisher Family Foundation reported $13.8 million in revenue and $44.7 million in assets at the end of 2015.  It gave more than $2 million to the Denver Foundation for scholarships that year.
Nancy Reisher is joining a development whose multimillion-dollar views of downtown and the mountains as well as condo amenities have attracted a coterie of CEOs including Richard McCormick of US West and Noodles & Company CEO Kevin Reddy.
McCormick's 4,400-square-foot penthouse was the highest-priced real estate to sell in the Denver area in February.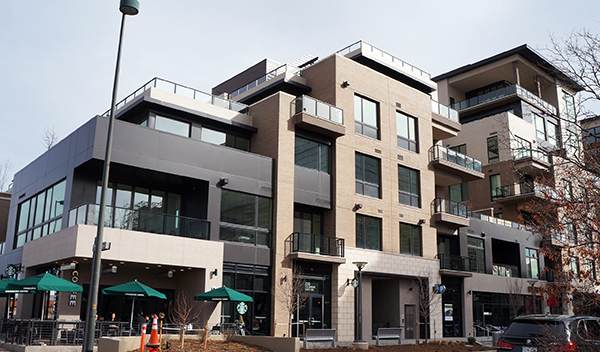 11792