Downtown Denver office leasing has been slow coming out of the pandemic, but a new skyscraper is in the works.
1900 Lawrence will eventually extend 30 stories high along 19th Street between Arapahoe and Lawrence streets.
The project being developed by Chicago-based Riverside Investment & Development Co. broke ground in April 2022. After months of work underground, the building's bones now extend several floors above street level.
Below are photos of the site taken earlier in mid-February.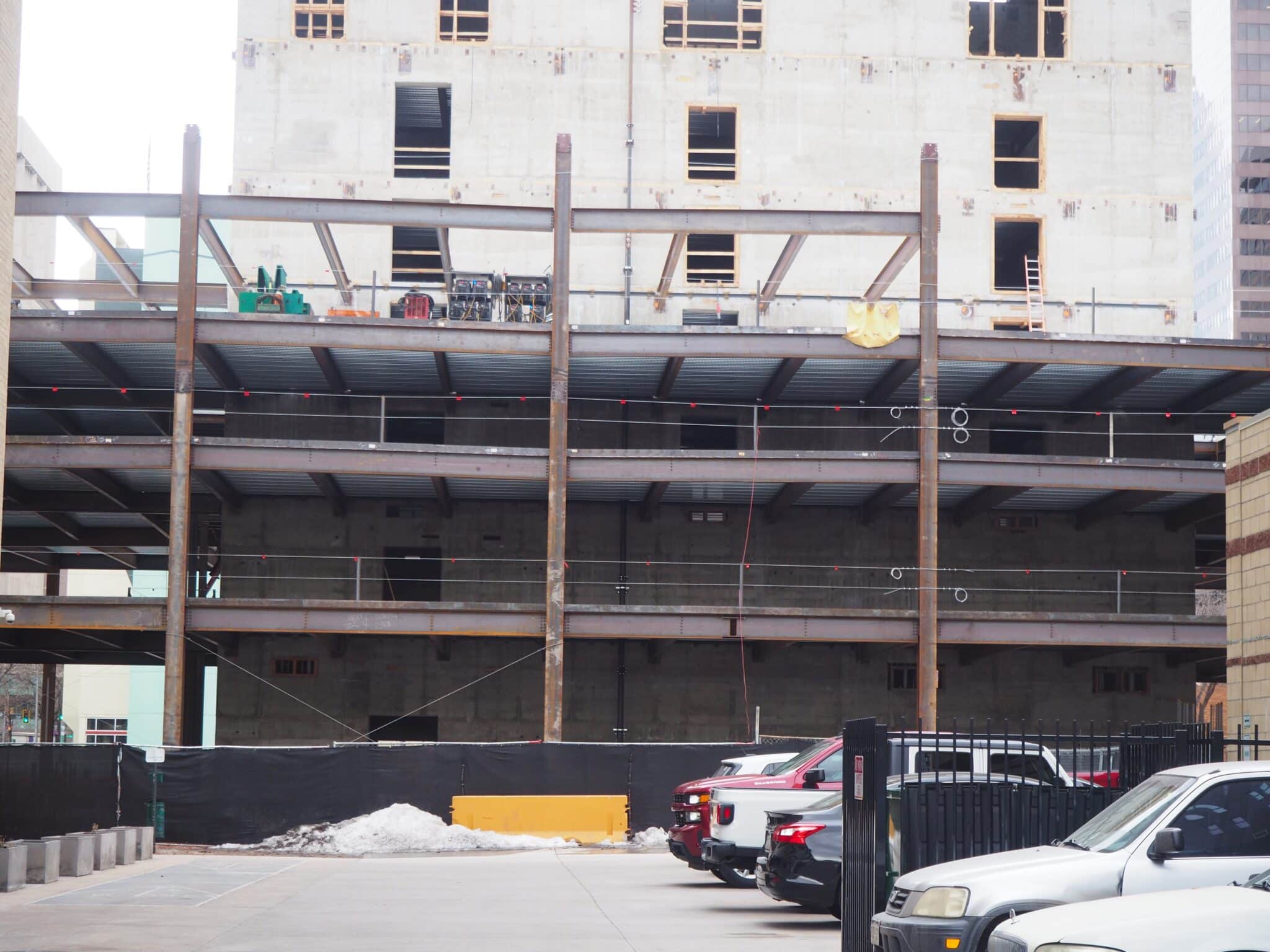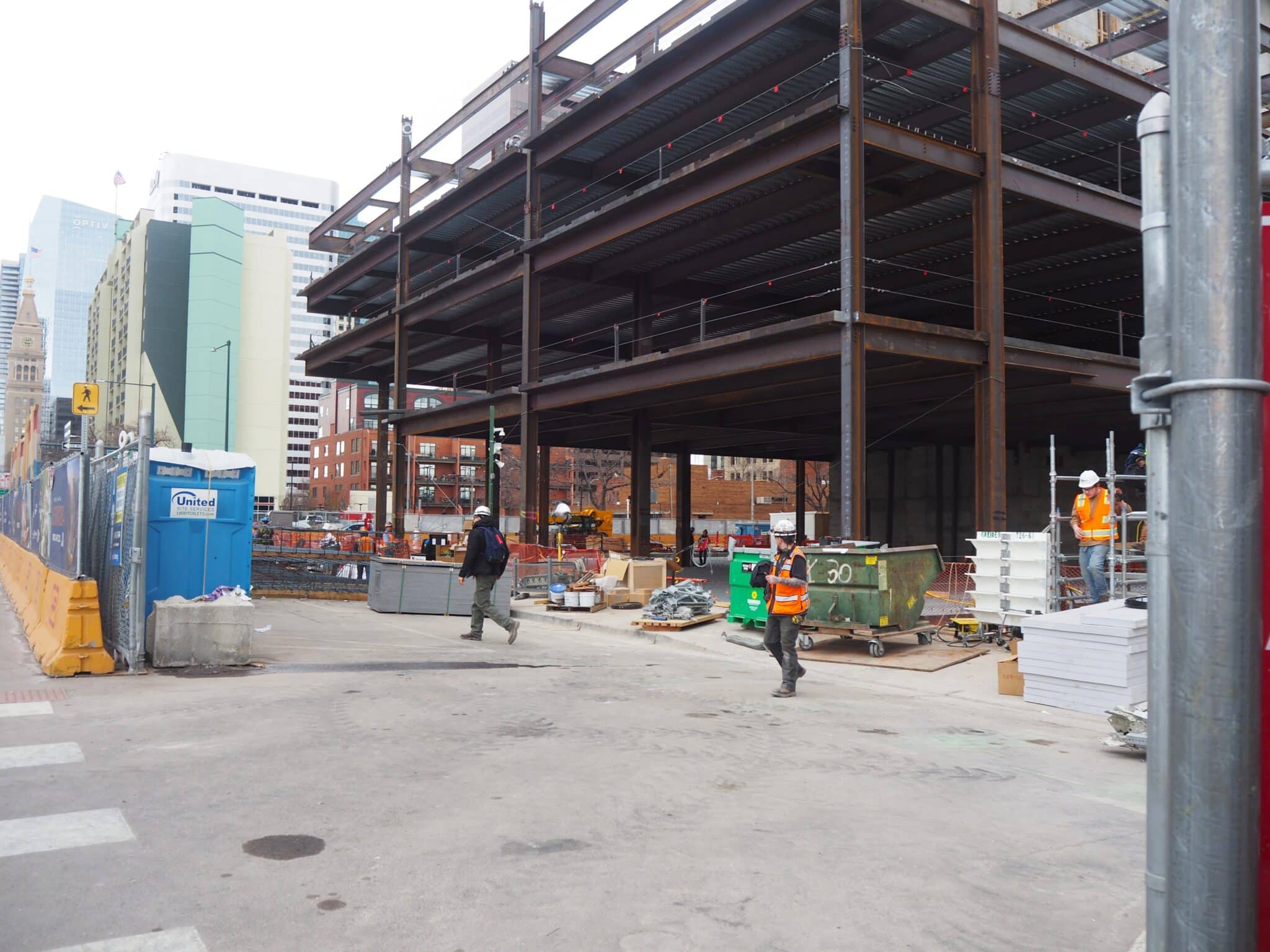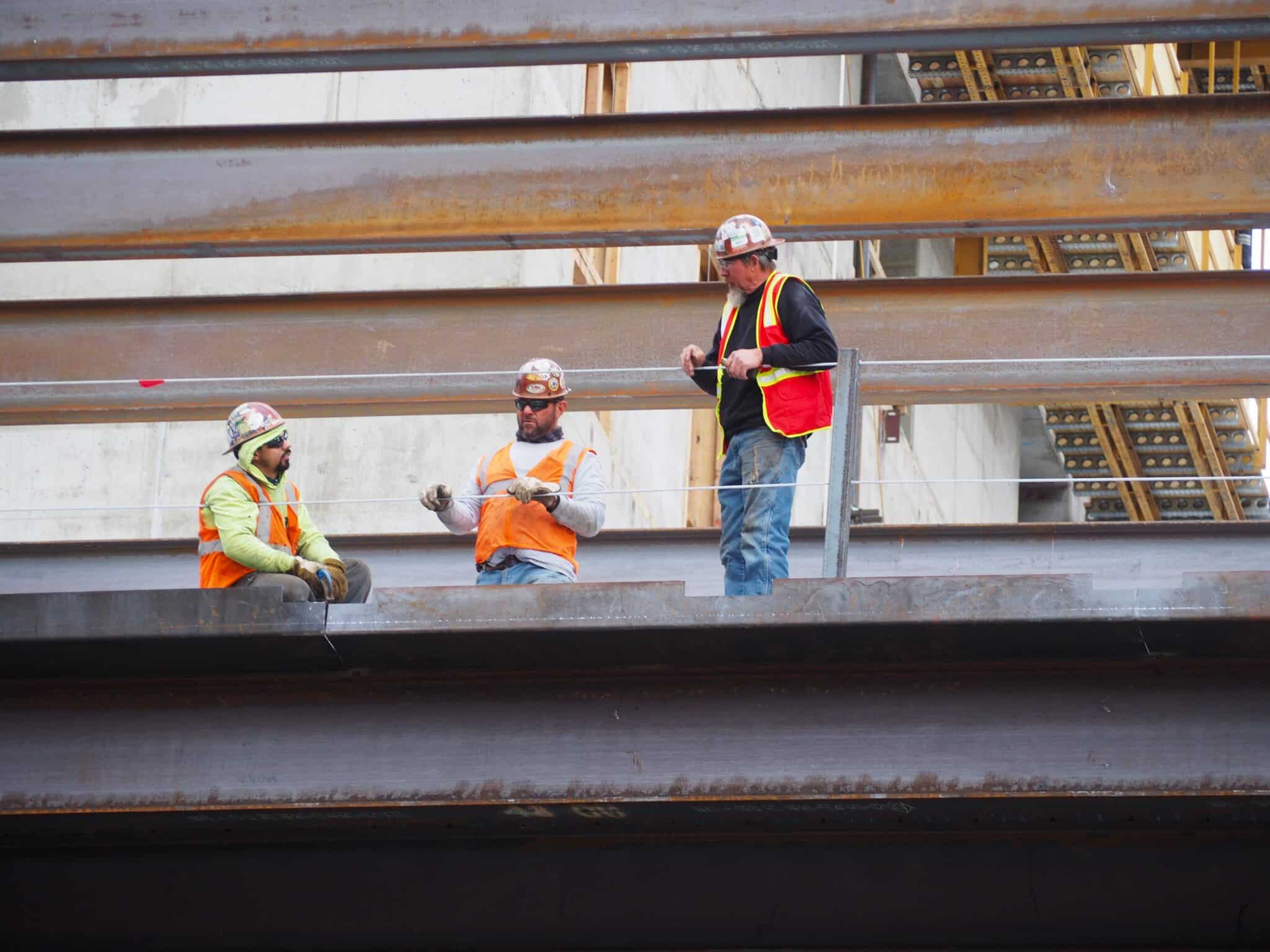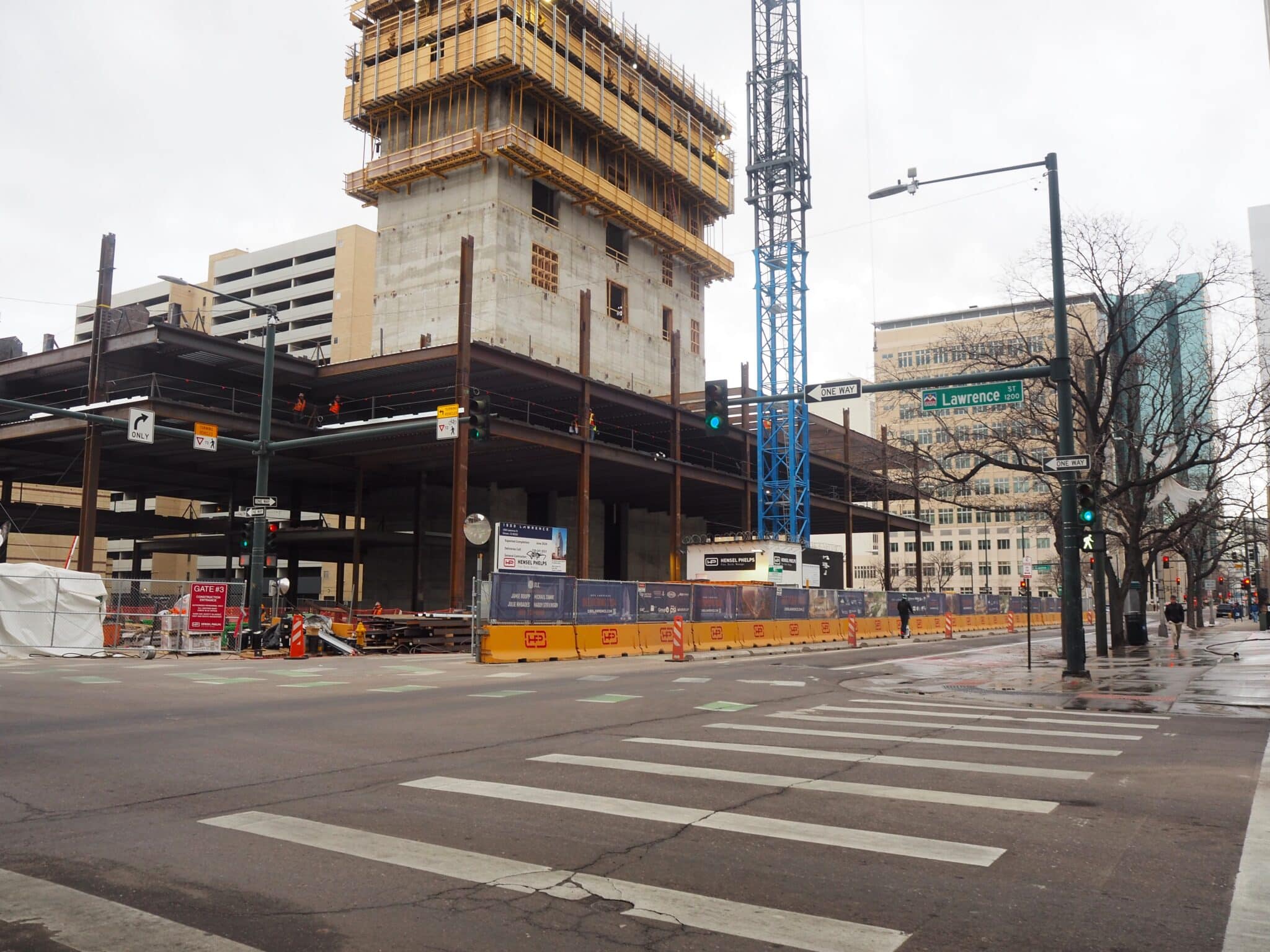 Developer: Riverside Investment & Development Co. in partnership with Convexity Properties and Canyon Partners Real Estate

Architects: Goettsch Partners and Shears Adkins Rockmore Architects

General contractor: Hensel Phelps

The lot: 1.26 acres, formerly a parking lot owned by Buzz Geller's Paradise Land Co. 

Specs: About 700,000 square feet of office space and 10,000 square feet of retail space across 30 floors.

Expected completion: Spring 2024

Tenants: Gibson, Dunn & Crutcher leased the approximately 31,000-square-foot top floor

Office leasing: Jamie Roupp, Michael Crane, Julie Rhoades and Maddy Stevenson of JLL

Notable: The building will be the first new downtown skyscraper since Block 162 was completed at 675 15th St. in spring 2021.

Nearby: 1900 Lawrence is flanked by two full city blocks slated for redevelopment. Chicago-based Golub & Co. and New York-based Rockefeller Group own the former Greyhound block, while Sakura Square is controlled by a Buddhist temple and the Japanese-American heritage nonprofit Sakura Foundation.

114078