Downtown Denver's newest skyscraper has landed its first lease, weeks before the building is considered complete.
Sherman & Howard, the Denver-based law firm, finalized a deal last week to take the 23rd and 24th floors of Block 162. The 30-story, 606,000-square-foot structure is being developed by Houston-based Patrinely Group and USAA Real Estate.
Law firm CEO Gregory Densen said the move, expected to take place by October, will be the first since 1975 for Sherman & Howard, and just the fourth location for its headquarters since the firm was founded in 1892.
The lease is also the largest to be signed in downtown Denver since Salesforce announced in late 2019 that it was taking three floors at 1225 17th St.
Sherman & Howard cutting square footage in half
It will also represent a major drop in the firm's footprint. The two-floor lease is for about 60,000 square feet. Sherman & Howard currently has 130,000 square feet at 633 17th St., where it's been for 45 years.
The firm is shifting to one-size-fits-all offices for attorneys, and focusing on creating common space that can be used in many different ways, Densen said. A two-floor cafe area, for example, will take part of the office that has been home to larger offices for partners.
Sherman & Howard's decision isn't unusual. Multiple established law firms that have signed new leases downtown in recent years — including Lewis Roca Rothgerber Christie, Cooley and Faegre Drinker — have reduced their footprint as part of the move.
Densen said that, knowing its current lease expired at the end of this year, the firm looked at about 20 possibilities, mostly downtown but also in RiNo and Cherry Creek. Sherman & Howard had an initial conversation with Block 162 ownership back in 2017, and had decided by late 2019 to make the dramatic drop in square footage. Negotiations began in earnest around then, and continued during the pandemic.
"I think the process slowed a little bit, but our commitment to it didn't change," Densen said.
The firm's deal at Block 162 does not include building signage. Patrinely Vice President David Haltom said there are up to four signage opportunities on the upper floors of the structure: two at the very top and two at floor 10, the top of the building's parking garage.
Sherman & Howard has about 130 attorneys in Denver, Densen said, which ranks it among the top five firms locally. The firm also has eight other offices, including in Aspen and Colorado Springs, according to its website.
Brokers Richard Schuham and Greg Bante of Savills represented Sherman & Howard in the deal. Doug Wulf and Todd Wheeler of Cushman & Wakefield, along with Dennis Tarro of Patrinely Group, represented Block 162.
A tale of two towers
The pandemic has posed challenges for office leasing, particularly in dense city centers.
"COVID did not do us any favors this past year," Haltom said.
The most direct comparison to Block 162 is 1144 Fifteenth, from which it grabs the title of Denver's newest skyscraper.
Like most office projects in Denver, the tower at 1144 15th St. had no committed tenants when it broke ground in June 2015. The first office lease, for cybersecurity firm Optiv, was signed in October 2016, according to previous reporting, and multiple other tenants had signed by the time the structure was completed in April 2018.
1144 Fifteenth was fully leased by October 2019, although that comes with an asterisk of sorts. Chipotle leased six floors of the building before deciding in 2018 to instead move its headquarters to Southern California. As of mid-February, Chipotle was still looking for someone to take three of those floors.
1144 Fifteenth has six law firms among its tenants.
Block 162 isn't the only new office project seeking tenants. In RiNo, both Hub North and Rev360 are completed but lack tenants. The office building within McGregor Square, meanwhile, has had better luck, luring a cybersecurity firm, advertising agency and the aforementioned law firm Lewis Roca. But Block 162 has about three times the office space.
COVID prompts air filter upgrade, and elevator app
Patrinely and USAA broke ground on Block 162 in June 2018, and expect the structure to be granted a certificate of occupancy in the next few weeks. That's the moment when a structure is typically considered "delivered," or complete.
Construction itself was only slightly delayed by the pandemic, according to Haltom. The stone that comprises the floor of the lobby was quarried in Italy, and that country's response to the pandemic meant shipment was delayed, he said.
In an era where people have become focused on indoor air quality, Block 162 stands to benefit by virtue of being a new building, Haltom said. Patrinely didn't need to totally rethink its approach to HVAC systems but the pandemic did prompt it to upgrade its air filters from MERV 13 to MERV 14 levels, he said.
The development team also decided to make doors to the building from the garage and street motion-activated. And tenants will be able to call and direct an elevator from a smartphone app. None of that was originally planned.
"We think we're the only building in Denver, certainly the only multi-tenant building, that can offer a completely touch-free access sequence," Haltom said.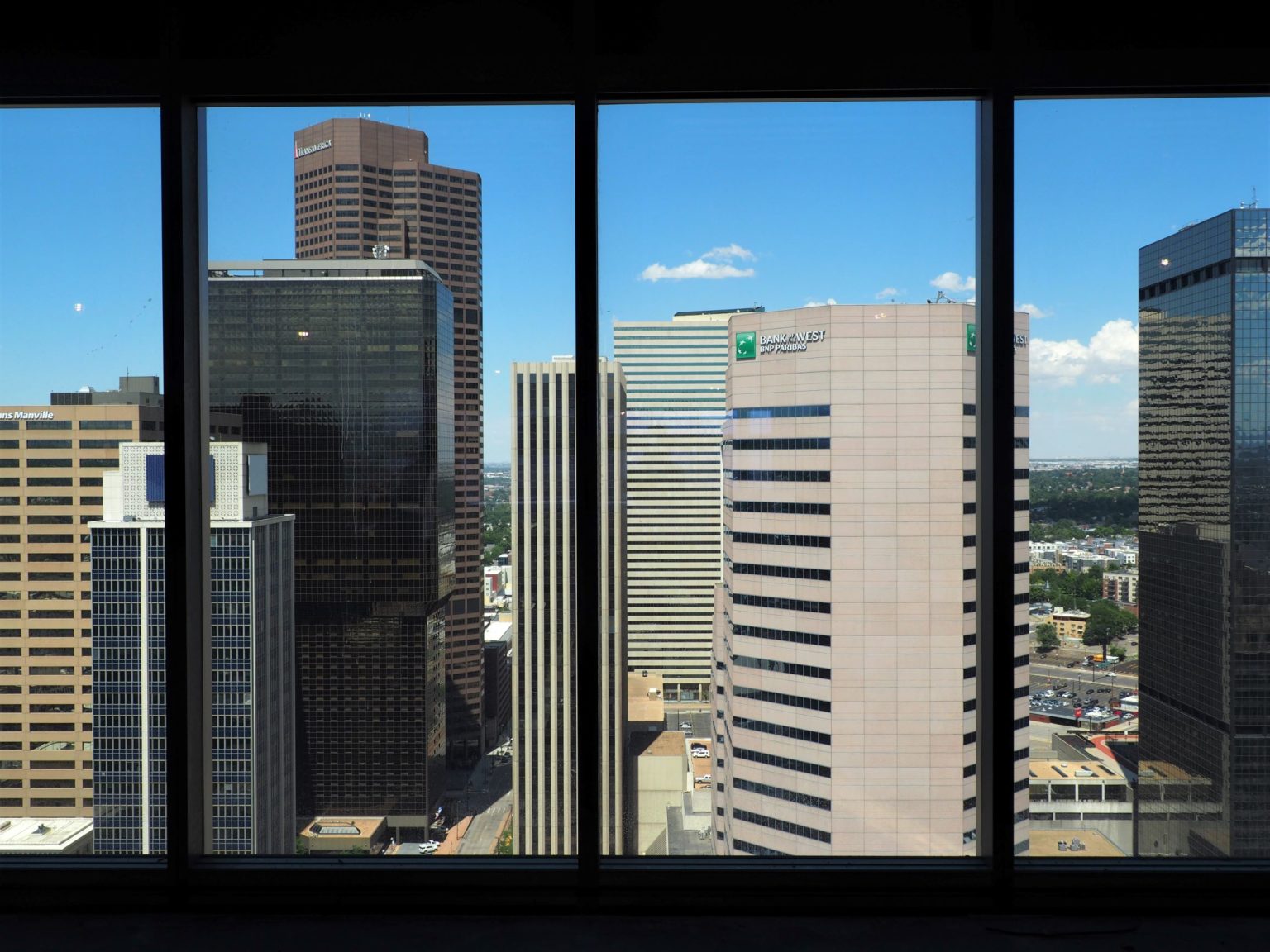 102956