After selling its real estate at the corner of Speer and Lincoln last year, television station Denver7 is eyeing a move about three miles north.
The ABC affiliate with the call sign KMGH, which brands itself "The Denver Channel," hopes to move its operations to the existing building at 2323 Delgany St., although the deal isn't completely done, station general manager Dean Littleton told BusinessDen this week.
"Our desire is to move into that location," Littleton said. "We're working through details, but the lease is not yet signed."
Littleton said the station expects to be operating in a new location by the end of 2023.
The two-story 2323 Delgany St. building is about 85,000 square feet, according to property records. It was originally built as a warehouse, but repositioned as an office building several years ago. The property is in the Denargo Market area of Five Points and the RiNo Arts District.
The building is owned by WL Denver Delgany Owner LLC, previously described as a partnership between Denver-based EverWest Real Estate Investors and Chicago-based WHI Real Estate Partners. It paid $10.5 million for the property in January 2016, records show.
Coworking company WeWork signed a lease for the entire building in March 2019, but never opened. In early 2021, WeWork sued the owner of the building, alleging the building had deficiencies preventing WeWork from opening there; the litigation was settled in March.
Since 1969, Denver7 has operated at 123 Speer Blvd., where it has a five-story octagonal office building attached to a boxy structure that houses its actual studios.
The station's Cincinnati-based parent company E.W. Scripps Co. sold the 2.3 acre block in July 2021 for $35 million to development firm Property Markets Group, which plans to build an apartment complex at the site. A citizen-led effort to name the octagonal building a city landmark, which would have effectively prevented demolition, was rejected by the Denver City Council prior to the sale.
The station has been leasing the property back since the transaction while searching for a new home.
Littleton previously said that the station had outgrown the property, and that the layout was no longer ideal for operations. He noted that the facilities used by other Denver TV stations are generally sprawling one-to-two-story buildings.
"With the tall office tower with small floorplates, it has forced us to spread out operations that should be together," Littleton said in February 2021.
Littleton also previously said that the station wanted to stay "as close to downtown as possible."
The move will represent the first major real estate shake-up in two decades among Denver's primary TV stations, which are all clustered within a mile of each other south of downtown. The last change occurred in 2000, when KDVR/Fox31 moved into its building at 100 Speer, across the street from Denver7.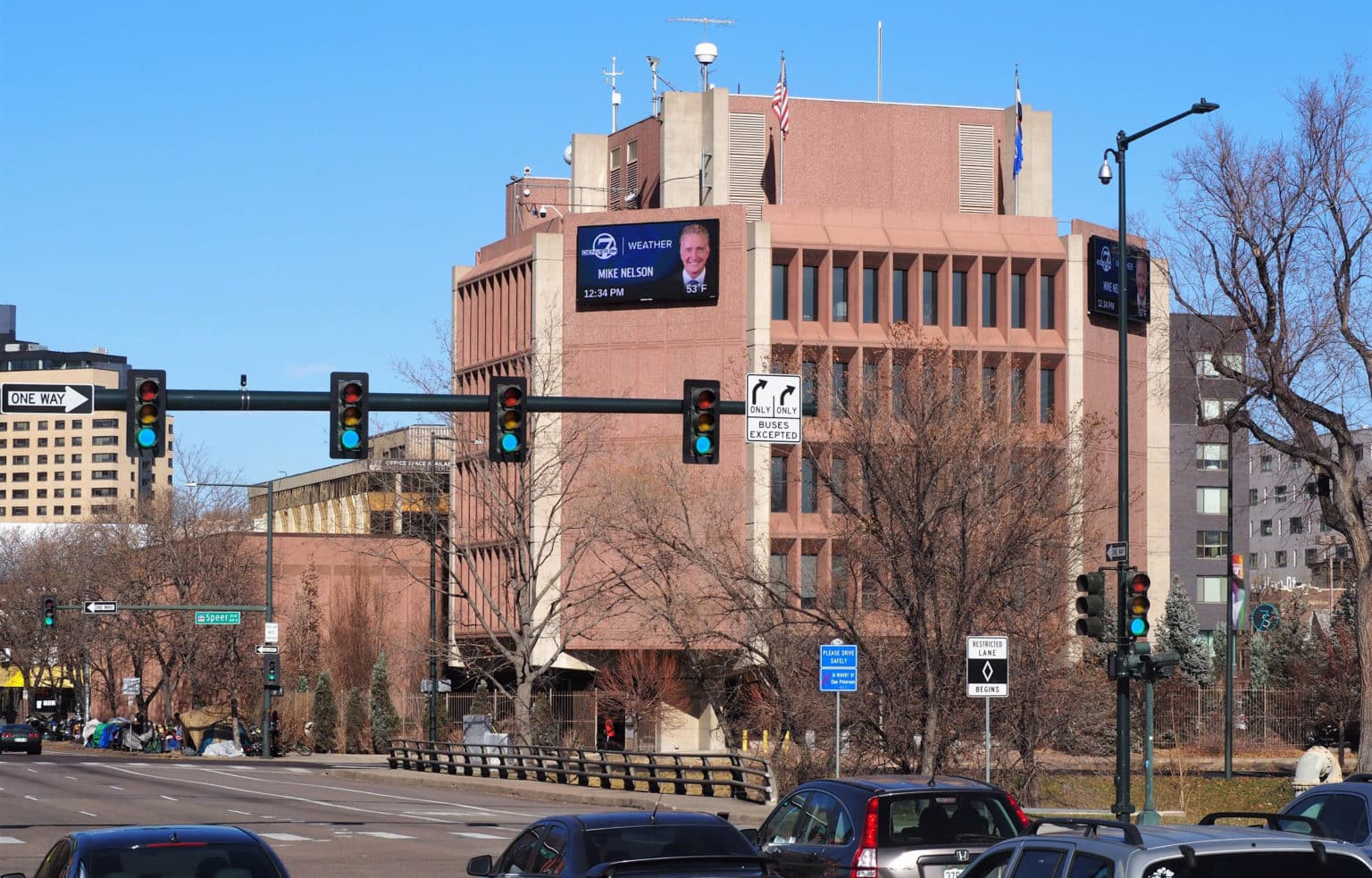 111337