Denver7's building at Speer Boulevard and Lincoln Street will not be designated a city landmark.
The Denver City Council voted unanimously Monday to reject a landmark application submitted for the building at 123 Speer Blvd. by three Denver residents. The application was opposed by the television station.
The vote paves the way for the station to sell its 2.3-acre block and means its building and five-story octagonal tower will likely be demolished by the buyer.
Councilwoman Robin Kniech criticized city staff and the Landmark Preservation Commission for determining the building had the potential to be eligible for landmark status, saying that "the adjectives matter" when it comes to criteria.
"It's not just that there was an architect that was known," Kniech said. "It has to be a significant example. And you have to be able to distinguish why every other building made by that architect wouldn't count as significant. If everything they do is a significant example, then it's not significant — it's just an example."
"I'm deeply concerned about the fact that both some, I think, less than rigorous evaluation, and also frankly attempts to designate some marginal buildings might weaken the overall regime that we need to preserve really important examples," Kniech added.
Councilwoman Kendra Black said she voted no because "I believe that owner-opposed designations should have a higher bar."
"I've thought that for all of my time on council, and in 2019, I asked council members if we could talk about it some more but you all did not want to do it," Black said. "But Councilwoman (Amanda) Sawyer and I are going to reopen that conversation."
More written comments were submitted to the city expressing opposition to the landmark application than ones expressing support. And more opponents spoke during the virtual meeting than supporters.
Denver7, the ABC affiliate also known as KMGH and The Denver Channel, and its Cincinnati-based parent company E.W. Scripps are under contract to sell the station's real estate to New York-based developer Property Markets Group. The block is zoned for up to 12 stories.
Property Markets wants to demolish the existing structure, which was built for the station in 1969, and construct a new residential project.
Denver7 General Manager Dean Littleton reiterated Monday that his workforce has grown, and the station wants to relocate to a new building elsewhere in the city that would offer more space and a more agreeable layout — notably, larger floorplates.
Councilman Kevin Flynn, a former reporter for the defunct Scripps-owned Rocky Mountain News, prefaced his vote by saying he didn't want to negatively impact the station's future.
"I am very concerned about the financial implications to Scripps and their expansion and their inability to compete with their other media challengers in the city," Flynn said.
As part of the sale process, Denver7 applied late last year for a certificate of demolition eligibility, which would make it easy to demolish the structure within five years. That move prompted retired attorneys Bradley Cameron and Michael Henry, and architect David Lynn Wise, to submit the landmark application, after city staff said the building had the potential to be designated.
The landmark applicants met with the station and PMG in the presence of a mediator. One compromise floated by city staff would have allowed Property Markets, if the company committed to preserving the tower, to build 16 stories — higher than the current zoning — on the remainder of the block. But the developer indicated it wasn't interested in going higher than 12 stories.
The council has only designated one individual building as a landmark against the wishes of its owner: the former Beth Eden Baptist Church at 3241 Lowell Blvd. in 2014. The council has also voted in the past to create historic districts, which involve multiple structures, even when some of the affected property owners were not in favor.
There have been three other high-profile owner-opposed landmark applications since 2018 — for Tom's Diner at 601 E. Colfax Ave., the former Olinger Moore Howard Chapel at 4345 W. 46th Ave. and Carmen Court at 900 E. 1st Ave.
None of those, however, were voted on by the council. In the case of Tom's Diner and the funeral home, a new buyer interested in preserving the buildings was found. In the case of Carmen Court, the landmark applicants dropped their bid because they didn't expect the council to vote in their favor.
While Monday's vote cleared the way for Property Markets' project, council members expressed hope that the development firm will build something that stands out compared to the somewhat-repetitive large apartment complexes that have been built across Denver in the last decade.
"It is a really, really important corner for our city and it's really important that no matter what happens tonight that we improve that corner and make it a welcoming point," Black said.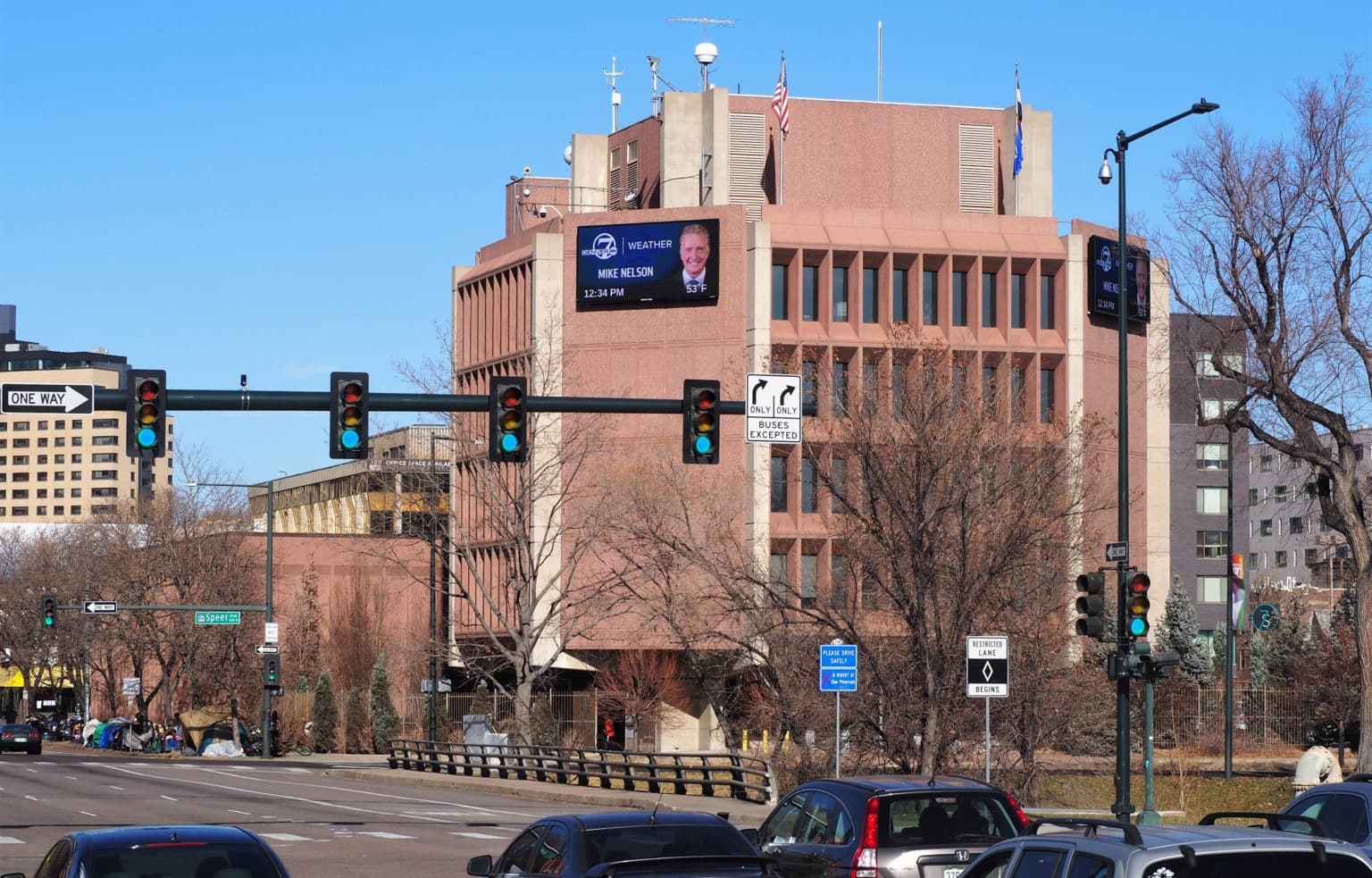 104568