Tom's Diner. The Olinger Moore Howard Chapel. Carmen Court.
And now, the city's debate over preservation and private property rights turns to the five-story Brutalist-style office building used by television station Denver7 on the corner of Speer Boulevard and Lincoln Street.
Last week, three Denver residents submitted a landmark application, asking the city to give the structure a designation that would effectively prevent it from being demolished.
The trio — retired attorneys Bradley Cameron and Michael Henry, along with architect David Lynn Wise — had signaled last month they were likely to do so.
"We think this is an important process to go through, because this is essentially Denverites deciding how their city should look," Cameron said.
But, as it was in the case of Tom's Diner and the other recent examples, the application is opposed by the property owner — in this case Denver7's parent company E.W. Scripps Co. It wants to move the ABC affiliate, also known as KMGH and The Denver Channel, and sell its 2.3-acre irregularly shaped block to a developer.
On Monday, Denver7 Vice President and General Manager Dean Littleton told BusinessDen the company wants to maximize what it's paid for the property so it can reinvest the funds in a larger, more modern facility.
"With the tower here, it diminishes significantly the value that we could get for the property," he said.
Littleton said what Denver7 has that's worth preserving is "tens of thousands of hours" of footage on Colorado's history — not its current building.
"Those records will be preserved for our community for generations," he said. "That's not going to change."
Growth is behind need for different facility
Denver7's building at the site was constructed for the station in 1969. According to a report by city staff, the complex consists of three parts: a five-story octagonal tower, a five-story stair/utility tower and a two-story boxy building that largely lacks windows.
While the boxy building houses the station's actual studios, the octagonal tower, which houses office space, is the most prominent feature for those driving by. Screens at the top advertise upcoming segments and the station's anchors.
Speaking last week, Cameron and Henry said they and Wise are just focused on preserving the five-story office building.
"Our main goal is not necessarily to landmark the building, because that does bring a lot of conditions, but rather to find an adaptive reuse for the tower," Henry said.
But the tower has become a frustration for Littleton, who notes that the facilities used by other Denver TV stations are generally sprawling one-to-two-story buildings.
"With the tall office tower with small floorplates, it has forced us to spread out operations that should be together," he said.
Littleton said the desire for a new facility was raised by staff in Denver and not parent company Scripps, which purchased the station as part of a broader deal in 2011.
Since the acquisition, Scripps has added a national news team that works out of the building. In the last couple years, the Denver station has added a 24-hour streaming operation, and acquired another station, KCDO. The organization was already "bursting at the seams" before much of that happened, according to Littleton.
"What got us here is we're a growing news organization, and we're really thankful to be in that position," he said.
Denver7 was open to all possibilities when it started marketing its real estate, "but no buyers emerged for the building itself," Littleton said. Everyone wanted to demolish and build anew.
Littleton declined to identify the firm under contract to buy the property, which wants to build apartments. Multiple multifamily buildings are already under construction or proposed for sites within blocks of the station. Racines, the former restaurant across the street from Denver7, was just purchased last week by Virginia-based developer AvalonBay Communities.
Littleton said Denver7 wants to own its next facility, which could mean either renovating an existing structure or building a new one. It wants to be "as close to downtown as possible," he said.
A move would represent the first major real estate shake-up in two decades among Denver's primary TV stations, which are all clustered within a mile of each other south of downtown. The last major change was in 2000, when KDVR/Fox31's current building at 100 Speer Blvd. was completed.
Littleton's news team has yet to cover the station's planned move or the landmark discussions. He said it's still being determined if and when the station will do so.
"We don't like being the center of attention," Littleton said.
Landmark applicants hope for "a win-win"
The results of Denver's three most recent landmark fights have been mixed.
Tom's Diner, at 601 E. Colfax Ave., and the Olinger Moore Howard Chapel in Berkeley both ended up preserved but sold to a different party than the one that originally expressed interest. No such compromise could be found for condo complex Carmen Court, at 900 E. 1st Ave., which sold to Houston-based Hines and is slated to be demolished.
But in expressing hope for "a win-win situation," Henry and Cameron don't cite any of the above, but rather Bespoke Uptown, a recently completed apartment complex in Uptown developed by Nashville-based Southern Land Company. The firm incorporated two early 20th century commercial buildings along 17th Avenue into the project in exchange for an increase in the density it was allowed to build on the site.
"We kind of really talked that up quite a bit," Cameron said. "Unfortunately, I don't think that's been identified as something that Scripps and the developer they've identified thought was agreeable to them."
In 2019, the City Council changed Denver's landmark designation ordinance, requiring at least one meeting before an owner-opposed application could be filed. Cameron, Henry and Wise have gone beyond that. They've met three times with representatives of either Denver7/Scripps or the potential buyer. Representatives of Historic Denver, the local preservationist-minded nonprofit, sat in on two.
The trio's landmark application, drawn up with help of a hired researcher, spans 52 pages, although some of those are devoted to pictures and required elements like a map of the property.
"More and more things kept turning up about the history of the building," Henry said.
The applicants argue that the building is worthy of preservation for multiple factors, including its prominent location, its association with the city's broadcast history and its architectural style. Brutalism is unusual for Denver, they say. And while it often involves concrete, the Denver7 building incorporates crushed Colorado red rocks, which gives it its reddish hue.
The application also argues that building designer Fulmer & Bowers, which also designed other TV station facilities, qualifies as a "recognized architect" under the city's definition.
"My recommendation would be for folks to stop and take a careful, close look at it," Cameron said.
What happens next?
Upon receiving a landmark designation application, city staff review it to determine if the document is complete.
If they find it complete, the application first goes before the city's Landmark Preservation Commission. The board decides whether to forward the application to the City Council.
If the application is forwarded, it goes first to the council's Land Use, Transportation and Infrastructure Committee.
The committee can then forward the application to the full council, where it would need to be approved by a majority of members to become a landmark.
In the past, the council has shown a strong hesitancy toward approving landmark designations that aren't supported by a property owner, encouraging applicants to find a compromise instead.
The applicants can ask to withdraw their application at any time during the process.
If a structure is designated a city landmark, changes to its exterior must be approved by the Landmark Preservation Commission.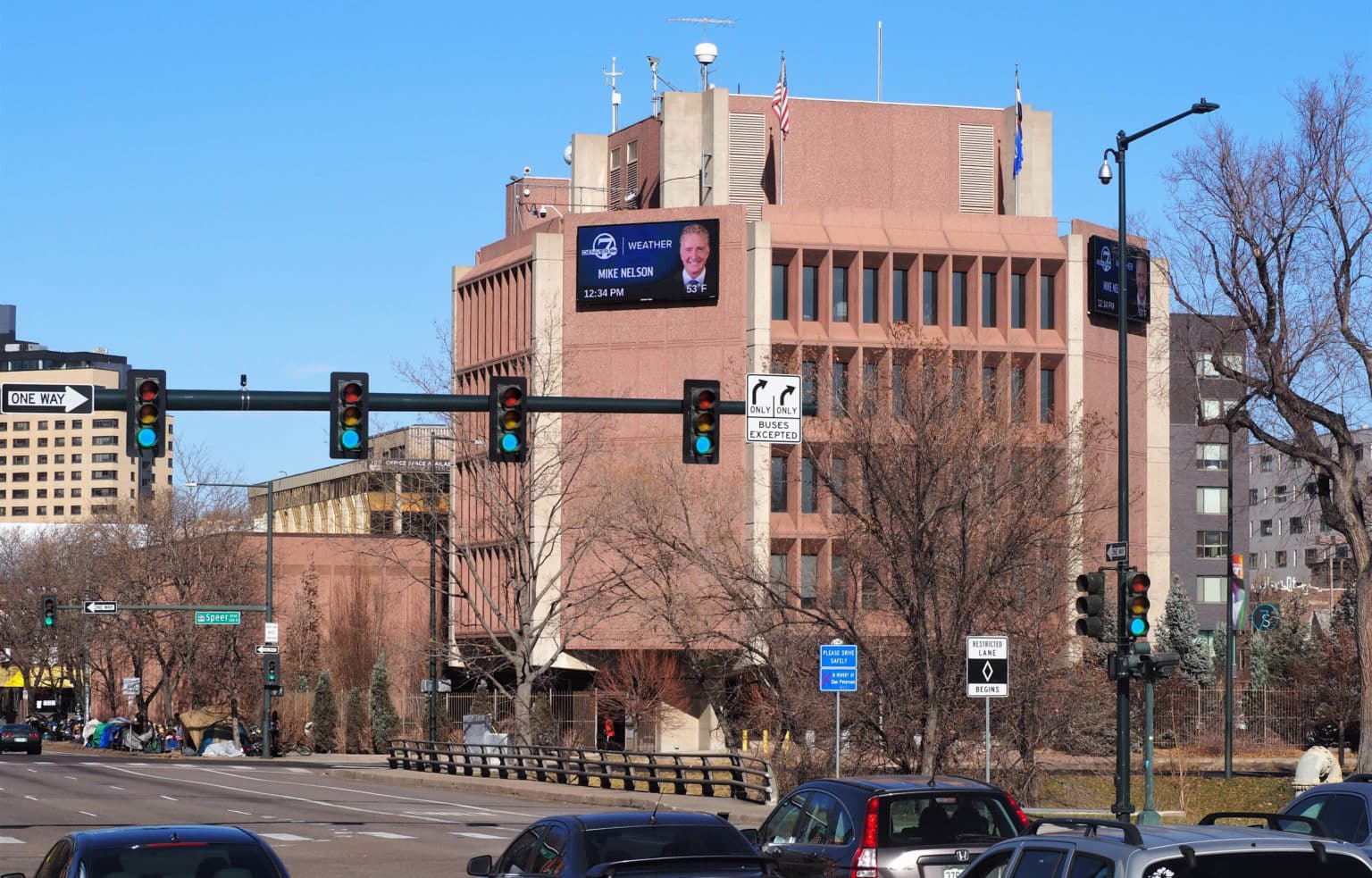 102267