The corner of Colfax Avenue and Kalamath Street has been sold for a long-planned apartment project.
Minnesota-based Opus Development purchased 1.9 acres at the southwest corner of the intersection on Monday for $17 million, according to public records. That works out to about $206 a square foot.
The site has been home to a standalone Burger King, which closed last year, and two small retail buildings whose tenants once included a laundromat, a Mexican restaurant and a dentist's office. A Starbucks location at the site closed with the onset of the pandemic.
The property was sold by Zocalo Retail RLLP, an entity affiliated with Denver-based Sidford Capital that paid $4.7 million for the property in 2005, records show.
Opus has been under contract to purchase the site since at least 2020, when the Denver City Council rezoned the site at the company's request. Brokers Amanda Hardin of Roche & Co. and Drew MacDonald of Impax Real Estate Group represented the buyer.
Opus plans to build an apartment complex called Kalaco Apartments that will top out at seven stories along Colfax, stepping down to five stories elsewhere on the lot. The project will have 280 units, and 9,400 square feet of ground-floor retail space.
The company has agreed to restrict 10 percent of the units to renters based on income for 99 years, according to documents prepared by city staff. Some units would be reserved for those making up to 60 percent of the area median income, and some for those making up to 80 percent.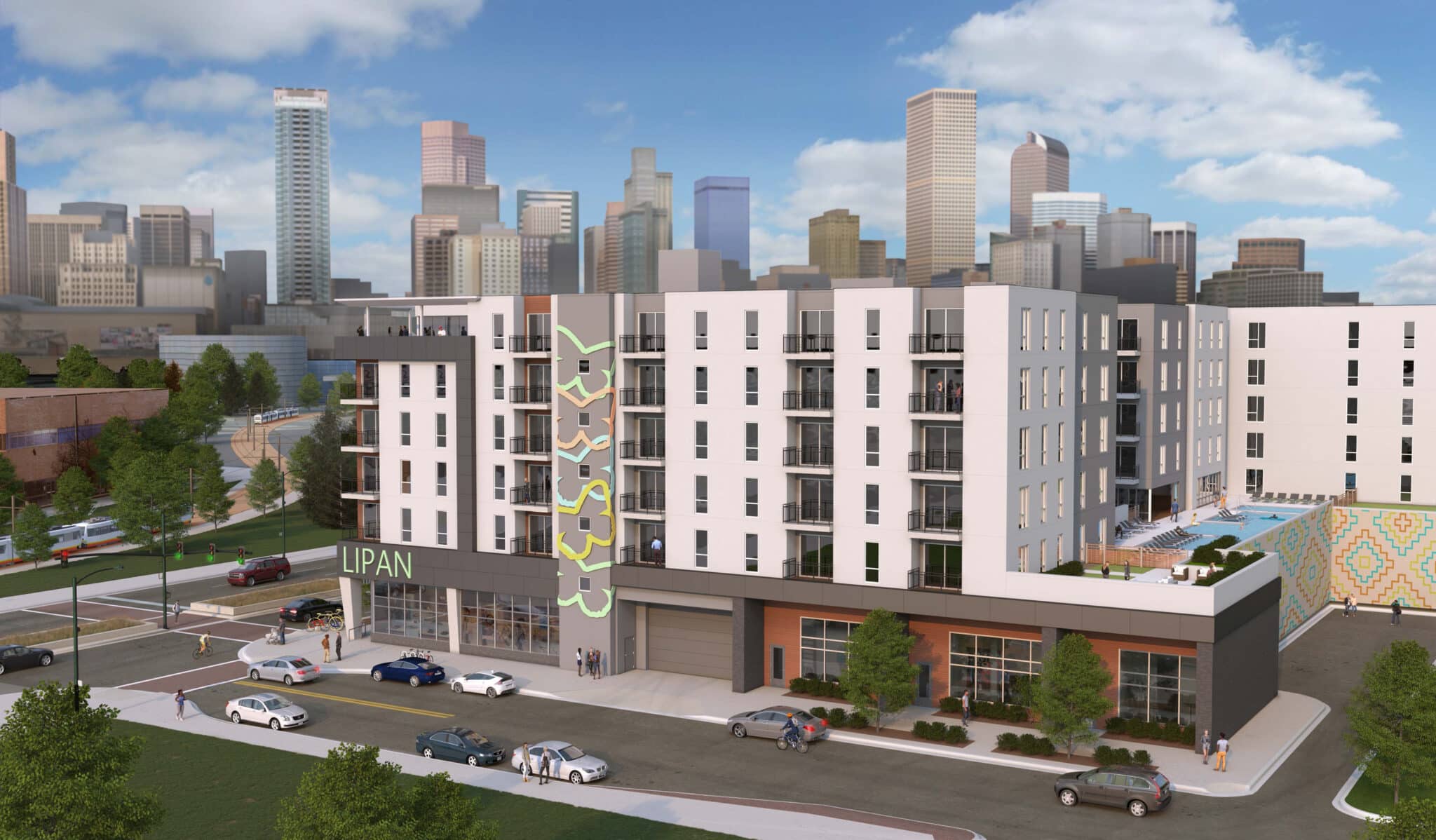 Opus said it is beginning construction now and hopes to complete the project in March 2024.

Opus is currently building an apartment complex just north of Mile High Stadium. The firm has also eyed some land at the edge of Uptown and Five Points.

Editor's note: This story has been updated with information included in a news release issued by Opus on Wednesday morning.

109136