After 57 years, The Saucy Noodle wants to say pasta la vista to Bonnie Brae.
Erin Markham, who owns the Italian restaurant at 727 S. University Blvd. with her husband Nathan, said the restaurant is on a month-to-month lease as it looks to relocate.
Saucy Noodle — whose tagline is "If you don't like garlic, go home" — remains open for now, and the Markhams said they expect to be in their current spot at least through the end of June. The couple hope to own their real estate when they move, but have yet to find something.
"It's not the right space for us anymore," Erin Markham said of Bonnie Brae.
Markham's grandfather, Sam Badis, opened Saucy Noodle in its current building in 1964, taking over a restaurant formerly known as Jim Sano's.
For a time last year, it looked like Saucy Noodle could actually be forced out. In February 2020, Denver-based real estate firm The Robert L. Naiman Co. applied for a certificate of demolition eligibility for the building the restaurant shares with other tenants. That certificate makes it easy to demolish a structure within five years.
At the time, Naiman Co. was working to purchase the building. The certificate was ultimately issued, although the firm said it wasn't planning to demo the structure.
Markham said the planned sale to Naiman Co. fell apart in January, and her landlord — whose family has owned the building for the entire time Saucy Noodle has operated — is still looking to sell. Robert Naiman confirmed to BusinessDen in March that he was no longer under contract, but declined to comment further.
Last spring was a whirlwind time for the restaurant, Markham said.
"We were crazy busy with people panicking, thinking we were leaving right away," she said. "And then COVID hit."
Markham said she was hurt by the certificate process, because she learned what was happening not from her landlord but from a city notice plastered on the building. But the desire to move isn't directly related to that, she said.
Instead, Markham said, it's a result of some frustrations with her current building and the neighborhood, and rethinking prompted by the pandemic.
"It taught us we don't need as big a space," she said. "It taught us we need a patio."
Saucy's Noodle's unit is about 4,000 square feet. The building is in bad shape, Markham said. Plus, customers are frustrated by the parking situation in Bonnie Brae.
"The best-case scenario is for us to go somewhere with a parking lot, or more foot traffic than University," she said.
Markham said Saucy Noodle still draws from the surrounding neighborhoods to some degree, but many of her regulars have moved away and drive back to dine. So she's casting a fairly wide net when it comes to finding a new home, including outside city limits.
"We've just looked south in the metro area for the last six months, maybe toward Littleton," Markham said, adding the restaurant likely wouldn't go "north of the city."
In other Italian restaurant news, the owner of Gaetano's in Highland purchased the restaurant's real estate in April for $2.6 million.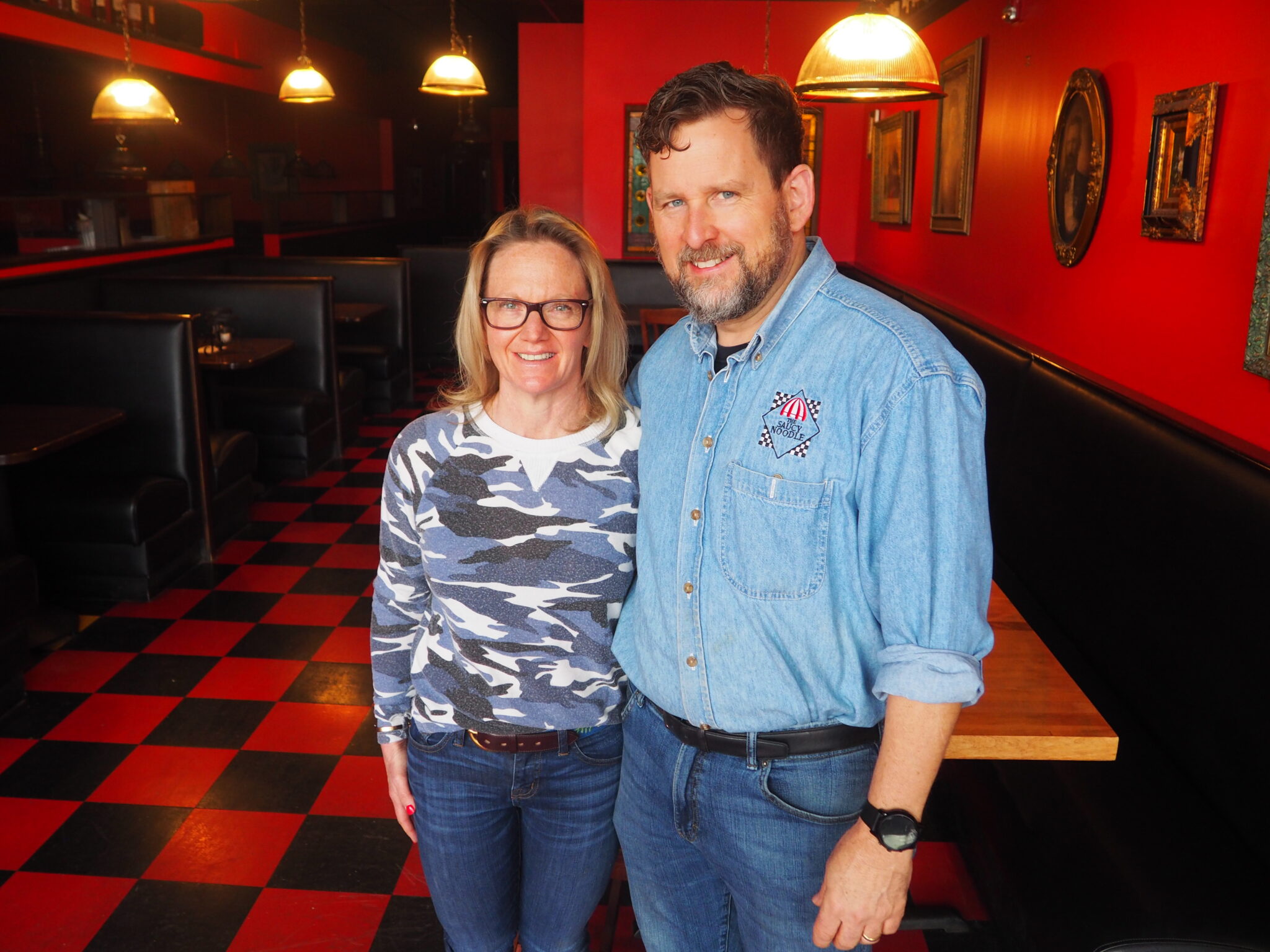 104594