A certificate of demolition eligibility has been issued for the Saucy Noodle building in Bonnie Brae.
The city issued the certificate — which makes it easy to demolish a structure within five years — on Wednesday, after no one expressed interest in having the city designate the structure at 715-731 S. University Blvd. a landmark.
BusinessDen reported last month that The Robert L. Naiman Co., a Denver-based real estate firm, had applied for the certificate in conjunction with the property's current owner. Companies sometimes request the designation for structures that they are under contract to purchase.
Notice of the application also was posted at the site for weeks.
The Naiman Co. didn't respond to a request for comment. But Historic Denver, the local preservation nonprofit, said on Facebook last week that the company "confirmed that they have no plans to demolish the classic streetcar commercial district structure."
The Saucy Noodle, an Italian restaurant whose signage proclaims, "If you don't like garlic, go home," previously said it's been a tenant in the building for 55 years. Restaurant Grillin' Wings & Things, This Village Development Therapies and Bonnie Brae Cleaners also operate in the single-story structure.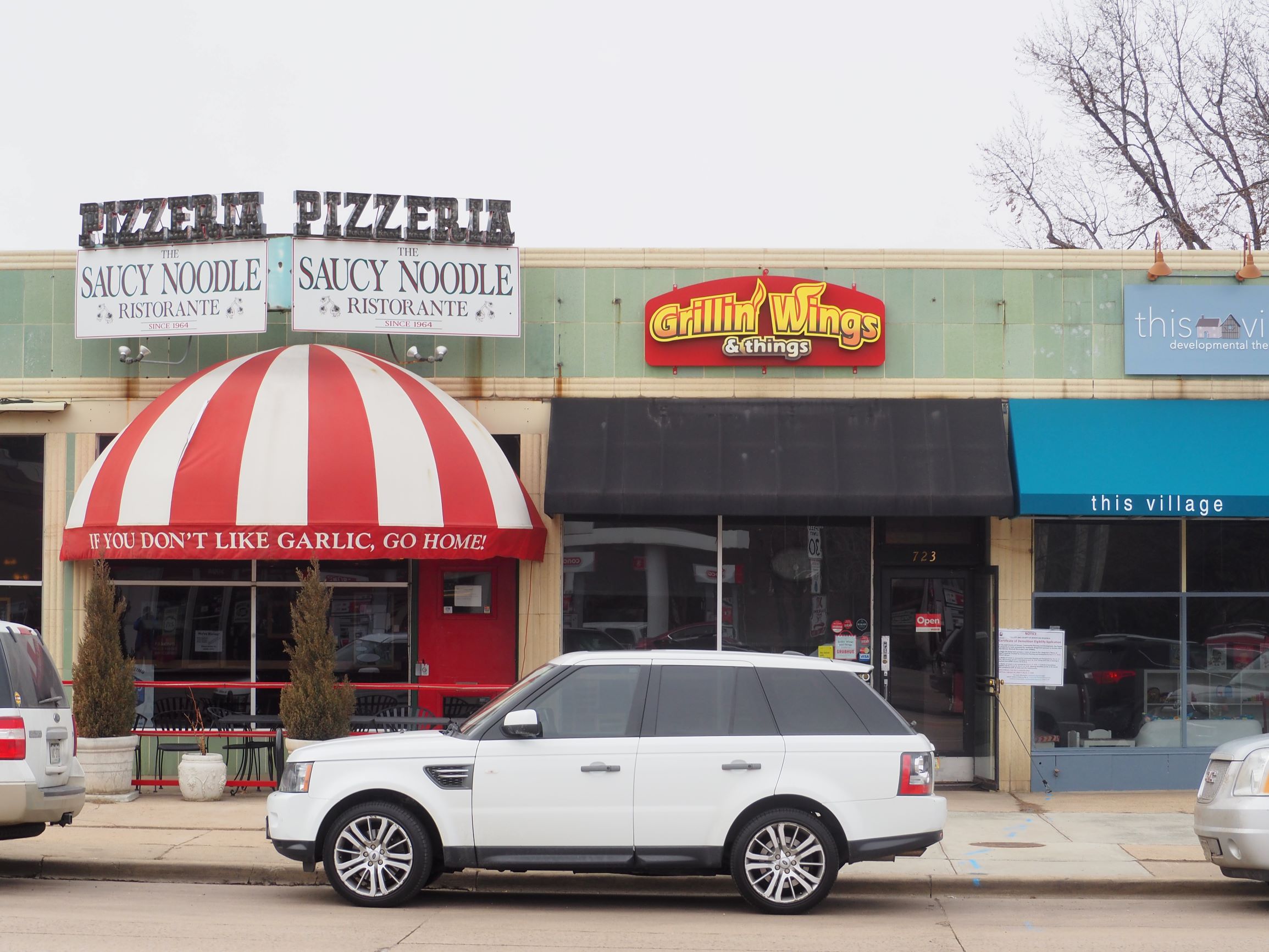 40525