The lull in downtown Denver's condo market appears to have ended.
In Denver's 80202 ZIP code, which encompasses most of downtown, there were 99 active listings and 2.8 months of inventory at the end of April, according to MLS data. Anything under six months is considered to be a seller's market.
"We anticipated an inventory crunch by the end of summer, but it seemed like it happened overnight when the governor announced his hope for a 'close to normal Denver' by the end of summer in March," said Lori Greenly, founder of Denver-High Rise Living, which specializes in condo sales. "That one message seemed to be our turning point."
The situation stands in contrast to last year, when the downtown condo market stood somewhat stagnant while single-family homes became a hot item.
Inventory in 80202 peaked in October 2020 with 235 listings — nine months of inventory available. Greenly said "nobody was buying, but people were trying to sell like usual."
"We didn't see the downtown condo market increase in value as it usually does from five to 10 percent, but values did not decrease during that time either," she said. "It was a good time to purchase and get some decent deals because inventory hit an all-time high at one point."
There were 68 condo sales in 80202 last month, topping the previous record of 45 in July 2018. An additional 74 units went under contract — an all-time record.
And as inventory decreases, prices are rising, much like Denver's single-family home market.
The average sale price for an 80202 condo was $813,228 last month. That compares to $552,421, $756,237 and $772,923 in April of 2020, 2019 and 2018, respectively.
Average price per square foot has also reached a peak at $704. Last April, that number was $536. In 2019 it was $507, and in 2018 it was $505.
Six months ago, Greenly attributed the condo downturn to the extent to which downtown had shut down due to the coronavirus pandemic, which sent most office workers home and canceled things like concerts that would normally draw thousands.
But with vaccines widely distributed and the weather warming back up again, more people are heading back to the heart of the city.
"I think by the end of August, we're going to be struggling badly downtown just like we are in the suburbs," Greenly said. "Our prices and inventory are already showing it's happening faster than I even thought."
The most high-profile new condo building downtown is in McGregor Square, the mixed-use project next to Coors Field. The 103 units in the 13-story building, which was completed last month, range from 450-square-foot studios to 6,000-square-foot penthouses, with prices starting at $1,000 per square foot.
Dee Chirafisi with Kentwood City Properties, the listing broker for the condos, said 38 units have already been sold, and another 34 are pending. Those under contract have paid a 5 percent deposit.
All of the higher-end units above the 11th floor have been sold, including the two penthouses on the 13th floor, one of which Rockies co-owner Dick Monfort is moving into.
"We've closed on a core and shell unit for more than $5 million, and the buyer is finishing it now, so it will probably be a $7 million unit," Chirafisi said. "We also just closed on a $4.5 million unit the other week, so there are some big numbers."
Chirafisi said she expects the overall downtown market to continue to improve.
"Over the next few months, I expect to see the number of overall closings to jump immensely," Chirafisi said. "Not just because of the McGregor sales but because it's bringing more activity downtown and helping with pricing."
Six months ago, Greenly admitted to being happy to live in a home in the suburbs given the pandemic. But she said she moved into a condo by Union Station in January, and said frustrated homebuyers who are striking out on the single-family front are turning to condos.
"My good friend, actually, has been trying so hard to find any house with three bedrooms in the Park Hill neighborhood. But there's just nothing out there, so now he's turned downtown," she said.
Condo inventory may remain tight, however, because some owners put their units up for rent when they couldn't sell last year.
"So I think we'll see more this next year, but that's going to be a while," she said.
The pandemic has also impacted the condo market in other ways.
Golden-based Confluence Cos. originally planned to sell 120 of its 434 units in its newly completed Zia Sunnyside project, but opted last year to instead rent them all, citing minimal interest from buyers.
And the development team planning a 12-story building in RiNo told BusinessDen in March that they had changed plans from condos to apartments because of the condo lull and financing terms.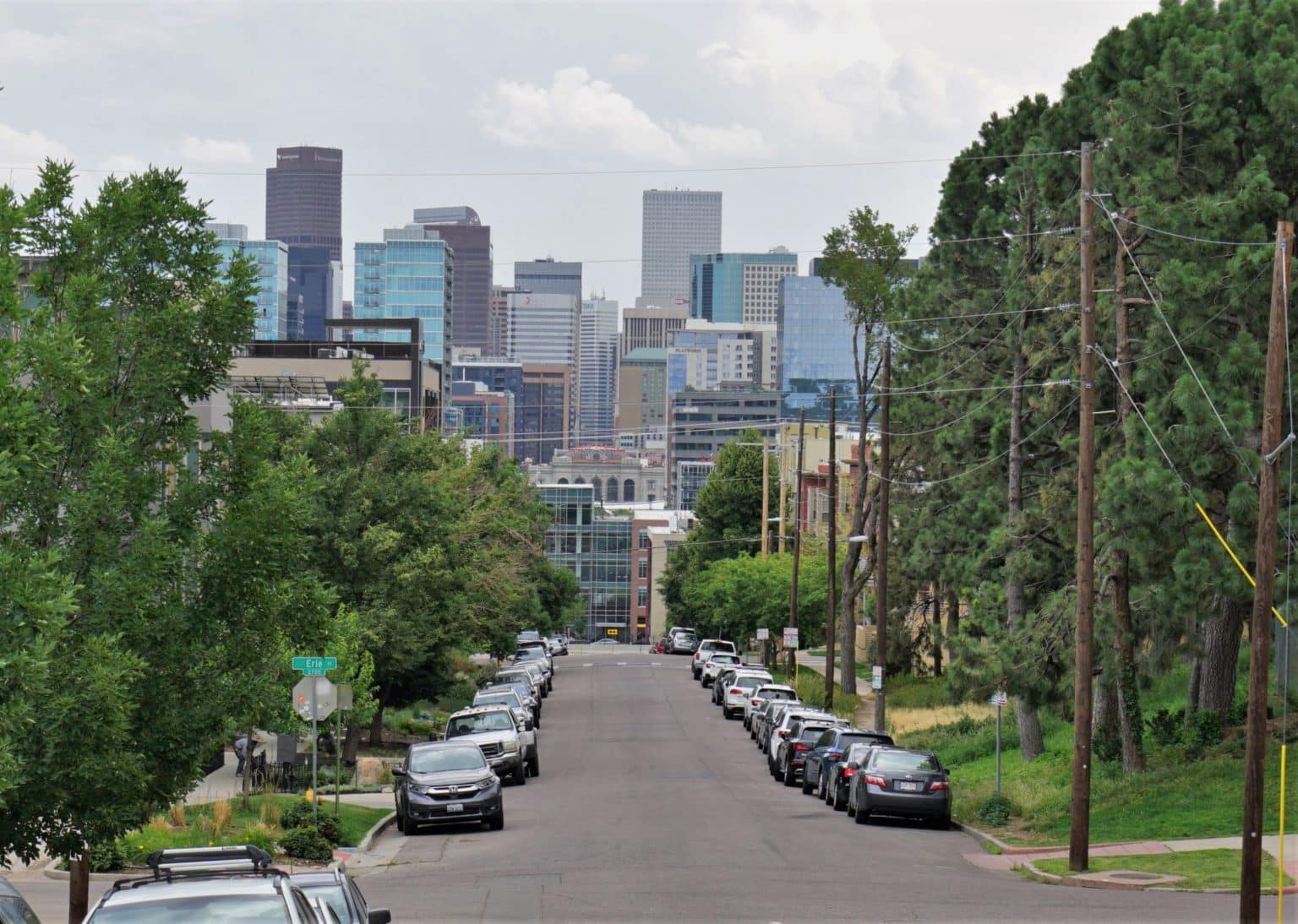 104215