One corner of residential real estate is missing out on Denver's pandemic boom.
While single-family homes around the region have been selling at record prices, the number of condominiums available in downtown Denver keeps climbing.
"There are houses averaging over $600,000 that can't stay on the market for more than a few days, and then downtown, you have condos that aren't selling or having to drop their prices," said Lori Greenly, founder of Denver-High Rise Living. Her firm specializes in downtown condos.
"We have many things at play, like the election, COVID, and the rough homeless issue. It's the perfect storm, and here we sit."
In Denver's 80202 ZIP code, which encompasses most of downtown, there were 193 active listings at the end of August, up nearly 50 percent from August 2019 and 112 percent from August 2018, according to data from REColorado.
To compare, condo inventory in that ZIP code hasn't been this high since July 2011.
The number of active condo listings in 80202, which normally peaks in the summer, has been steadily rising since December, but saw a major jump in May, when 31 units were added, bringing total inventory to 152. There's currently eight months, nearly nine, of supply available, up 62 percent from last year. Anything over six months is considered a buyer's market.
Other parts of central Denver are seeing the trend to a similar degree. In the city's 80218 ZIP code, which includes the Cheesman Park neighborhood, there were 83 active condo listings in August, up 56 percent compared to August 2019. But the neighboring 80203 ZIP code, which includes Cap Hill, saw a 9 percent decrease in active listings over the same period.
Greenly said the spike in downtown inventory can be attributed partly to the slowdown in activity since the pandemic shutdown.
Around 10 to 20 percent of the downtown workforce has returned, and about 15 percent of the normal number of pedestrians have returned to 16th Street Mall, according to data compiled by the Downtown Denver Partnership
"Right now, I live in the suburbs," Greenly said. "We are recently empty nesters and bought our home to live in our home; it's our gathering place and space for entertainment. A condo owner doesn't buy their condo to live in it. They buy it to live around it because of location and amenities."
She added, "Being locked up in a five-bedroom house during COVID is not bad. But a condo owner is now forced to stay inside the place they bought for easy access to nearby amenities. So when all of that closed down, it basically made everyone rethink a few things and pause."
Not only are downtown condo owners trying to sell, they're also lowering prices in the hopes of getting out quicker. In 80202, a little more than a quarter of active condo listings dropped their prices in a two-week span in August, according to Greenley's firm.
The median sale price for a downtown condo in August was $472,500, which is a nearly 20 percent decrease from August 2019's $562,500.
"I've been surprised that we've seen as many price drops as we have…" Greenly said. "I thought people would sit longer but around 35 percent of the units in the last month have dropped in price anywhere from 1 to 30 percent, and that's unusual for downtown Denver."
It's not just the coronavirus that has buyers turning to the suburbs. In addition to fear surrounding downtown protests, Greenly said the biggest feedback she received from a survey of downtown residents, business owners and leaders was that people feel uncomfortable regarding the growing vagrancy.
"People don't feel safe, and I'm sad to say that's reality right now," Greenly said. "It's not just the homeless, but there are dangerous things going on downtown that are scaring people. The crime is up, and people aren't used to seeing their city in this disheartened state."
Although the downtown market hasn't seen a shift in inventory like this in nearly a decade, Kentwood City Properties broker Dee Chirafisi, who has been working downtown for the past 26 years, said it's not atypical.
"We've seen periods of time before, like in 2008, where we've had a slow time downtown, but it always bounces back," she said.
Chirafisi, who is the listing broker for the condos within the McGregor Square next to Coors Field, said she's confident that the market will quickly turn around due to the number of new out-of-town buyers she's seeing check out the area.
"We're seeing a lot of buyers come to Denver from different places than we're used to, which I think is going to be a real trend," she said. "We're touring a lot of people from New York, Portland and LA."
McGregor Square, which has been under construction since late 2018, will have 103 condos in a 13-story building slated to be completed in the coming months. Chirafisi said 11 units within the project — representing the price range of units available — were recently entered into the MLS, constituting part of the bump in inventory.
But she also added that the project is a telling sign for the future of downtown Denver's condo market. More than 60 percent of the units have been sold, Chirafisi said, with prices starting at $1,000 per square foot.
"We just need to be patient right now because the last few months have been so unpredictable, and the next few will be as well," Chirafisi said. "And I think we just need to realize that nothing has really changed about our city. It's still here and there's still a lot of people downtown, and those that love it aren't going to leave. I'm hearing a lot of people rallying around Denver."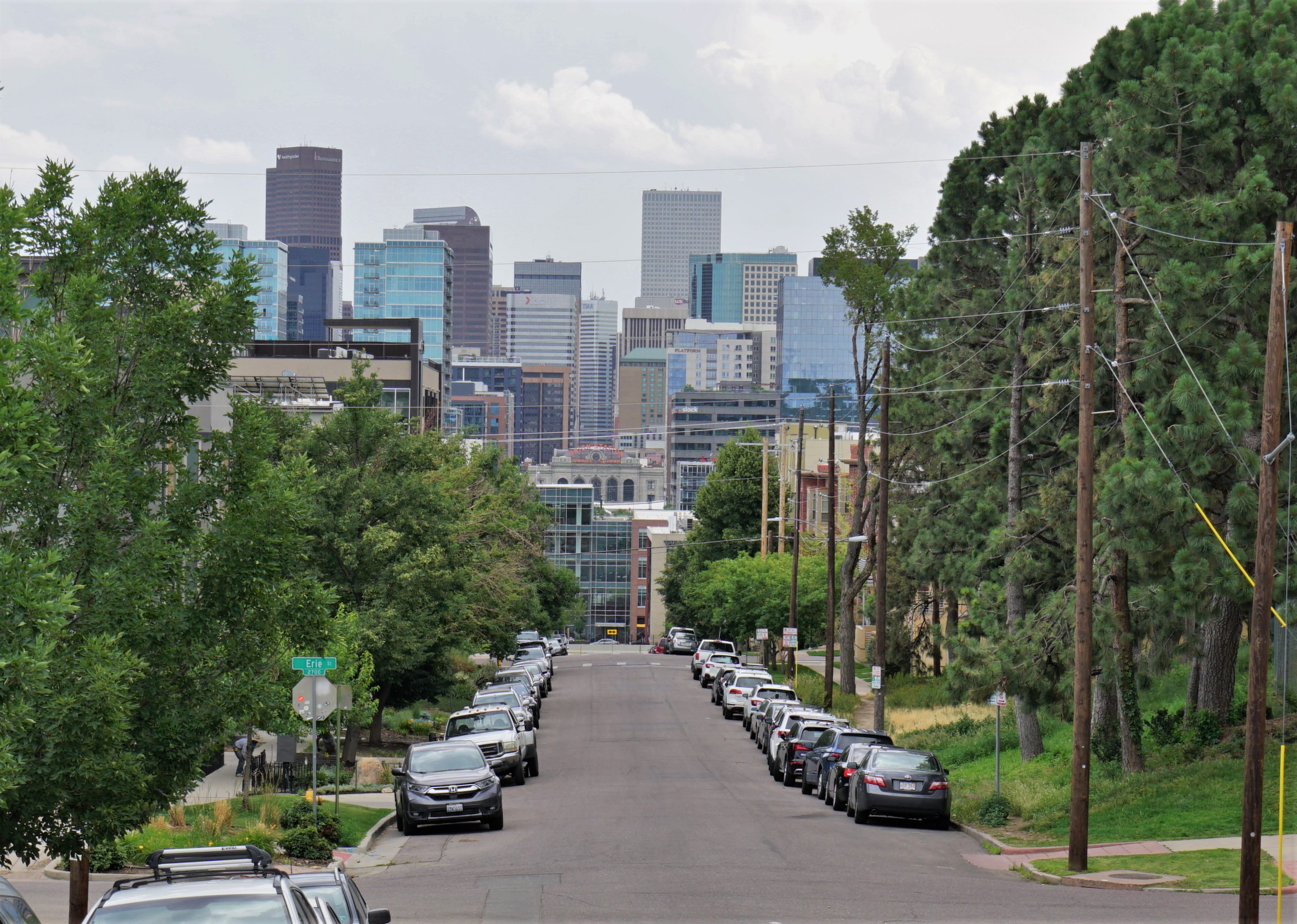 43448