Barry Watkins, the CEO of Crazy Mountain Brewing Co., has changed his mind.
Last month, when the brewery's landlord listed its 40,000-square-foot building at 471 Kalamath St. in Baker for sale, Watkins said brewing would continue as usual for Crazy Mountain.
"But at the year-end of the pandemic, we took a step back and decided the fixed-cost overhead of the property was too much of a burden to bear," Watkins said.
Crazy Mountain, which had occupied the space since 2015, had a short-term lease extension with its landlord and recently decided not to renew, Watkins said. The property is still up for sale.
So, the brewery will "soon" be moving out of its large facility, which was previously home to Breckenridge Brewery, and downsizing, according to the CEO. A lease for the new, smaller brewery and taproom is not finalized, he said, but the company has its sights set on a location on Colfax Avenue closer to downtown.
"We've gone a year without draft and craft business, and the Kalamath facility has the capacity to brew up to 100,000 barrels a year," Watkins said. "With the loss of draft and the uncertainty of knowing when it's returning at full speed, we just didn't know when our production would justify the size."
Crazy Mountain sells more than 10 different styles of beer, including its signature amber ale, a coffee stout and a pilsner, in 35 liquor and grocery stores around Colorado. The company brewed around 25,000 barrels in 2019.
With this new move, the brewery plans to "rebrand itself," Watkins added.
The brewery's name won't be changing. Rather, the smaller location will brew more artisan, small-batch beers. Crazy Mountain has hired Sleeping Giant Brewing Co., which Watkins described as "one of the best contract brewers in the country," to brew its five core beers, including its IPA, pilsner and pale ale.
"As revenue went down, we had to focus our working capital on our core styles instead of doing artisan types of brews, which are mostly sold on draft anyway," Watkins said. "Now that we're not spending as much money on rent, we want to get back to our roots as a craft brewery and prove that we're not just another IPA on tap."
Crazy Mountain brews a "Local's Stash Reserve Series," which offers limited, one-time release of creative flavors, such as a grapefruit pale ale or Juniper pale ale. Watkins said the brewery plans to pull some old flavors off the shelf for reproduction, as well as work their way down a list of recipes that the brewers have been developing over time.
The brewery also plans to update its packaging to create a more modern style, Watkins added. And it's gearing up to expand distribution to Arizona and Texas.
"If we can spend more money on making beer, and less money on making rent, we'll be able to open in those states quicker," he said.
Since Watkins replaced Crazy Mountain founder Kevin Selvy as CEO in 2019, he's been trying to find new ways to get business back on track, he said.
Crazy Mountain has had a bumpy ride over the past few years. Selvy filed a lawsuit against the brewery last month, alleging that the company still owes him $21,112 in unpaid salary and other expenses — years after firing him.
In January 2018, Crazy Mountain was evicted from its facility in Edwards because of unpaid rent and had to battle with its landlord for access to the equipment inside.
In February of that same year, Crazy Mountain opened a taproom at the base of Winter Park Resort. By May, its landlord had filed eviction papers, and Selvy was saying the company overestimated the amount of foot traffic the site would see.
Weeks later, the owners of a Crazy Mountain-branded taproom in Glendale's CitySet shopping center were also evicted.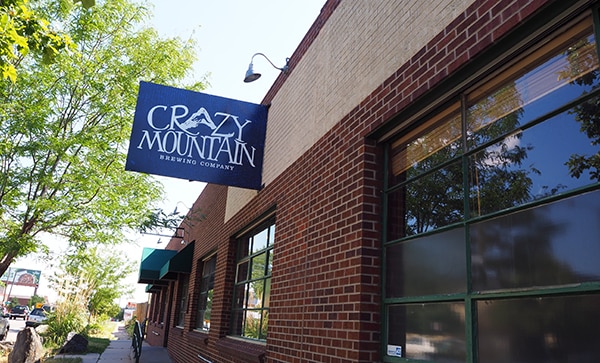 103655