Crazy Mountain Brewing Company might be getting a new landlord, but brewing will continue as usual, according to CEO Barry Watkins.
The Denver-based brewery's 40,000-square-foot location at 471 Kalamath St. in Baker has hit the market for $6 million, Watkins told BusinessDen.
"Just like any other commercial building, they change hands from time to time. But it doesn't have any effect on us," he said.
The property is owned by 471 Kalamath LLC, which Watkins said is not affiliated with the Crazy Mountain business itself. According to property records, that entity purchased it for $3.35 million from Breckenridge Brewery in 2015, when Breckenridge moved out after two decades and Crazy Mountain moved in.
Crazy Mountain sells more than 10 different styles of beer, including its signature amber ale, a coffee stout and a pilsner, in 35 liquor and grocery stores around Colorado, according to its website.
The brewery was first introduced at Vail Valley's 2010 Big Beers, Belgians & Barleywines Festival and later opened up a production facility and taproom in Edwards.
After expanding to Baker in 2015, the company grew its brewing capacity from 15,000 to 80,000 barrels per year, making it the sixth largest brewery in Colorado and 39th largest in the U.S. at that time, according to its website.
But things have been turbulent in recent years, at least outwardly.
In January 2018, Crazy Mountain was evicted from its facility in Edwards because of unpaid rent and had to battle with its landlord for access to the equipment inside.
In February of that same year, Crazy Mountain opened a taproom at the base of Winter Park Resort. By May, its landlord had filed eviction papers, and Crazy Mountain founder Kevin Selvy said the company overestimated the amount of foot traffic the site would see.
Weeks later, the owners of a Crazy Mountain-branded taproom in Glendale's CitySet shopping center were also evicted.
In 2019, Crazy Mountain's board of directors, which represents the 20 or so investors who own the company, voted to replace Selvy as CEO with Watkins, who was CFO of the brewery for almost two years. Selvy still sits on the board as president, according to Westword.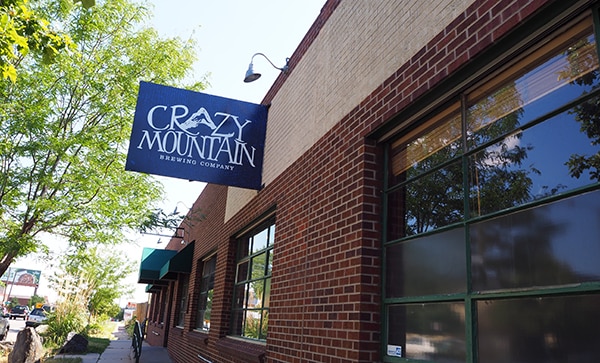 102569