The former CEO of Crazy Mountain Brewing Co. is suing the company he founded in 2010.
Kevin Selvy filed a lawsuit against the Denver-based brewery on March 11, alleging that the company still owes him $21,112 in unpaid salary and other expenses — years after firing him.
That amount has since increased to $37,294 due to Colorado Wage Act penalties, Selvy says in his lawsuit.
Selvy served as CEO until Crazy Mountain's board of directors, which represents 20 or so investors who own the company, voted to replace him.
Selvy claims in his lawsuit that he was terminated on Dec. 31, 2018. Barry Watkins, the company's CEO, disagreed with that timeline. He said he assumed the role in May 2019, at which time Selvy's role at the company was reduced to president. Selvy's contract expired at the end of 2019, according to Watkins.
"The company has not been served yet," Watkins said of the lawsuit. "Selvy's contract was not renewed, and we paid all amounts due in the contract in full."
Selvy did not respond to a request for comment.
Under Selvy's leadership, Crazy Mountain was evicted from its facility in Edwards in January 2018 because of unpaid rent and had to battle with its landlord for access to the equipment inside.
In February of that same year, Crazy Mountain opened a taproom at the base of Winter Park Resort. By May, its landlord had filed eviction papers, and Selvy said the company overestimated the amount of foot traffic the site would see.
Weeks later, the owners of a Crazy Mountain-branded taproom in Glendale's CitySet shopping center were also evicted.
Crazy Mountain is currently operating out of a 40,000-square-foot location at 471 Kalamath St. in Baker. The property's owner, which Watkins said is not affiliated with the company, recently put it on the market for $6 million.
The brewery was also sued by Denver-based Kroenke Sports & Entertainment on March 5. The company claims Crazy Mountain owes it $125,000 for a sponsorship agreement in 2019.
Watkins said both parties are in talks to work something out.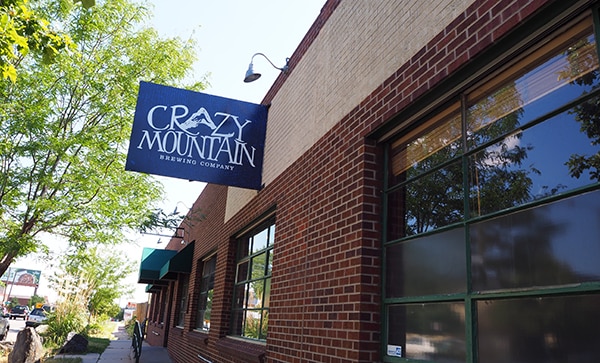 102808