Shake Shack has a new landlord in RiNo.
Denver-based LCP Development on Tuesday sold its Larimer 30 project, a three-building complex in the 2900 block of Larimer Street that houses the burger chain's inaugural Colorado location, as well as Odell Brewing Co. and a three-story office building.
The buyer was Larimer30 LLC, which paid $15.7 million, according to public records. The entity is affiliated with the Infinity Property Collections, which is based locally.
Infinity managing member Paul Schmergel said the company is excited to add to the "urban live-work-play vibe" the company has been striving for over the last decade.
Schmergel described the property on Larimer as 28,276 built square feet, 45 percent retail and 55 percent office space. The sale works out to about $555 a square foot.
Schmergel said Heaven Creamery plans to open a location in June on the ground floor of the office building, where RiNo Nail Bar also operates. There is a Heaven Creamery in Centennial, and another in the works in Cherry Creek.
LCP purchased the approximately 0.6-acre parcel about half a decade ago. It proceeded to construct the building leased to Shake Shack, as well as the office building. The company renovated the middle building at the site, now leased to Odell.
Larimer 30 was completed in 2018, according to LCP's website.
Elsewhere in town, LCP is constructing a seven-story apartment building at 757 Grant St., just south of the Denver Housing Authority's former headquarters. The firm is also the developer behind Edgewater Public Market, which opened in late 2019 and also lured Shake Shack as a tenant.
Infinity has been most active in recent years in LoHi.
The firm broke ground last year on its Bell & Palmer apartment project in the 3100 block of Zuni and Wyandot streets. The first phase is expected to be completed next spring. Infinity is also currently renovating the former firehouse at 1900 W. 32nd Ave. for restaurant and office use. And it turned the former 20-unit apartment building at 3344 Mariposa St. into the Comma Hotel.
But Schmergel said the company does have experience in RiNo. It owns a property along Blake Street between 34th and 35th streets, he said.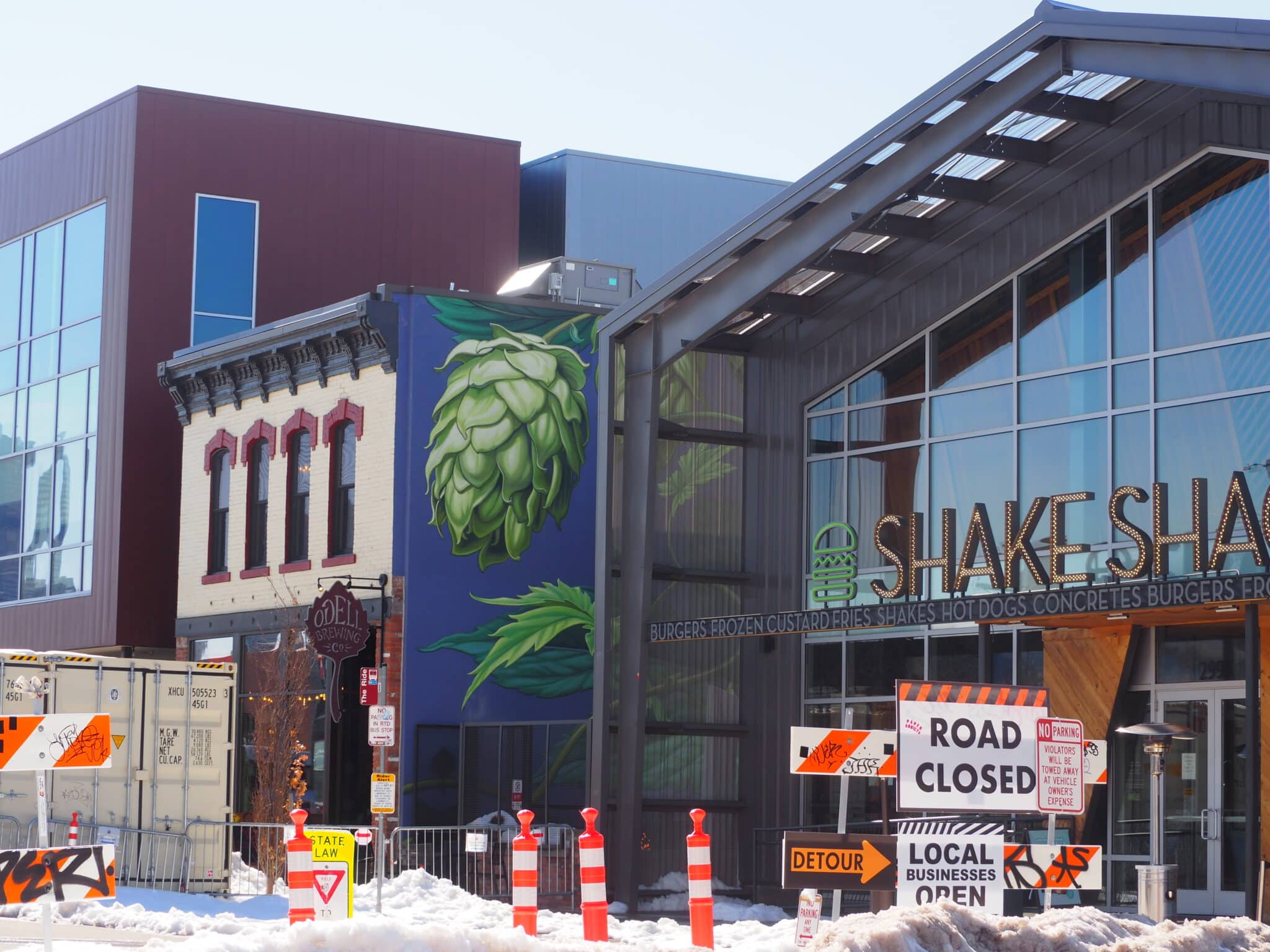 102881