Michael Burbage is, by his own admission, not a particularly good golfer.
"I know what club to pull. I know what I want to do," he said. "I just can't do it."
But even though a typical round finds him shooting in the 90s or low 100s, Burbage still loves swinging — clubs, of course. And he thinks there's a big audience that will be willing to bring their golf game indoors at a new venue he's planning in City Park West.
Swingers Golf Club will be a bar and restaurant with five bays featuring TrackMan golf simulators, which will be rented by the hour. If your mind went elsewhere, rest assured "the name is tongue-in-cheek," according to Burbage.
It's not exactly a new concept. South Broadway Country Club, which added a second location on Tennyson Street in 2019, already sells drinks and TrackMan time. But it is targeted to more serious golfers, and offers private lessons.
Swingers, meanwhile, won't offer lessons. But it will offer a full menu, as it looks to attract a less dedicated clientele.
"We're really going more after the crowd that wants to hang out, have some fun and play some golf," Burbage said.
He has leased the westernmost retail unit within the new Park 17 apartment complex, at 1210 E. 17th Ave. His approximately 3,800-square-foot unit has glass on three sides, as well as patio space.
Burbage, 42, was previously director of operations for Chef Jeff Osaka and business partner Ken Wolf's restaurant group, helping to open concepts like 12 at Madison and Sushi-Rama locations.
Burbage said he left that role in mid-2019 and, in recent months, has been helping to manage The Park Tavern & Restaurant in Cap Hill, which is owned by a friend. As part of that, he installed a TrackMan simulator there.
Burbage said he'd love to open Swingers in May, although that depends on how quickly he gets permits and associated approvals to build out his unit. He's also already planning a second location in the Denver Tech Center.
For now, the space in City Park West is still bare. Burbage said he's planning a "somewhat kitchsky," but not overdone, interior, with a wall of astroturf and a large picture of Arnold Palmer smoking a cigarette.
Burbage said he'll probably open Swingers around 8 a.m., serving breakfast, and stay open until 10 p.m. during the week and 2 a.m. on weekends. He's calling the menu "country club fare," with sandwiches, plates and salads. His lead chef is Toby Prout, formerly of 12 at Madison and Lena.
"You don't have to come in and golf," Burbage said. "We've built a restaurant that has golf."
Burbage is planning to charge $60 to use a simulator for an hour, with the hourly rate dropping somewhat if multiple hours are booked.
"That is no matter how many people you fit," he said.
Customers will be encouraged to bring their own clubs. But there will also be house clubs available for use.
While it's unclear to what extent there will be coronavirus-related business restrictions by the time Swingers opens, Burbage said he thinks his venue will provide a way to be socially distanced. Although vaccines are now rolling out, he believes customers will be wary of returning to how things used to be — at least in the near term.
"I don't really feel like you're going to see packed bars," he said. "I think places are going to be full."
Swingers' landlord is Pat Henry of Denver-based HRE Holdings, who bought the building's retail space last year from Texas-based developer Kairoi, after selling the firm the land. Other tenants are a skin care clinic and Kum & Go, the Iowa-based convenience store chain that has picked Denver to open some of its first gas-pump-free locations.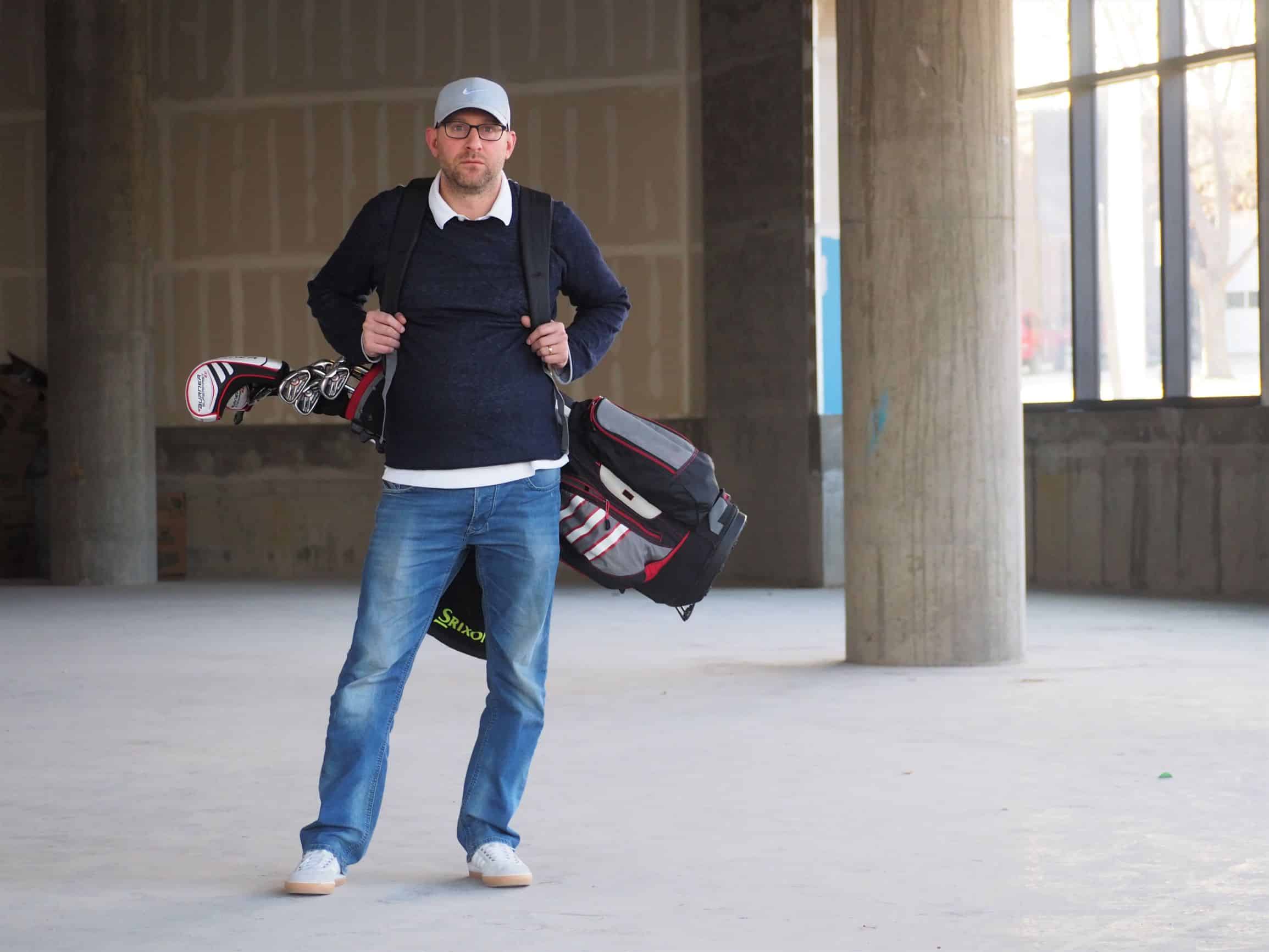 101471