Tennyson Street is seeing some repeat business.
Asana Partners, a Charlotte-based real estate firm, last week made its third buy along the retail corridor in Berkeley since June, paying $2.04 million for the 3971 and 3973 Tennyson St. parcels.
The buildings on those lots have multiple units, with addresses that range from 3965 to 3977 Tennyson St. Tenants include Lapis Gallery, High Point Creamery and Compass Glass Co.
The properties were sold by James M Alfred Trust and Patricia Ann Alfred Trust. Related entities have owned the properties since the 1970s, records show.
Asana Partners did not respond to a request for comment. In June, the company paid $1.8 million for 4000 Tennyson St. In September, Asana dropped another $1.74 million for the structure at 3926-3930 Tennyson St.
A fire-damaged building next to the ones that Asana just bought sold earlier this month to a residential developer.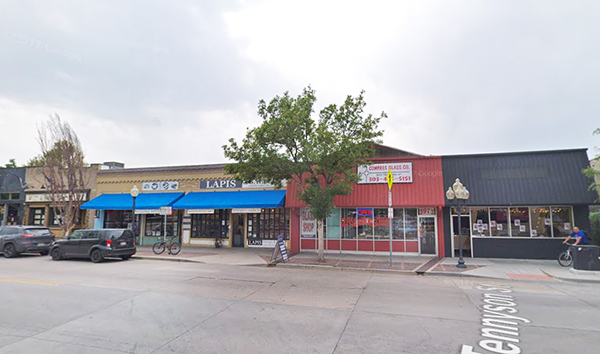 38528