The area around RiNo's 38th and Blake commuter rail station is a development hotspot, although many of the proposed projects have yet to break ground.
One exception is Walnut Street Lofts, the income-restricted apartment complex being developed by the nonprofit Urban Land Conservancy in partnership with Medici Communities.
The five-story, 66-unit building broke ground last spring and will be completed later this year. Here's a rendering, followed by some photos of the project taken this week.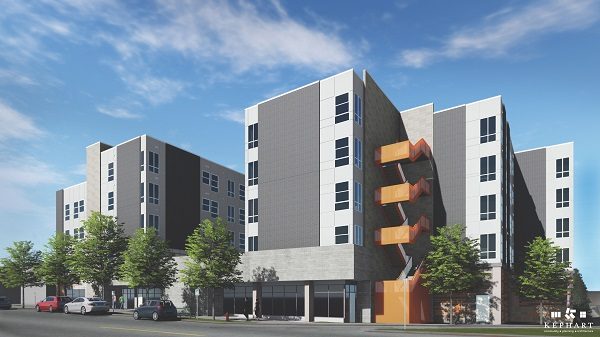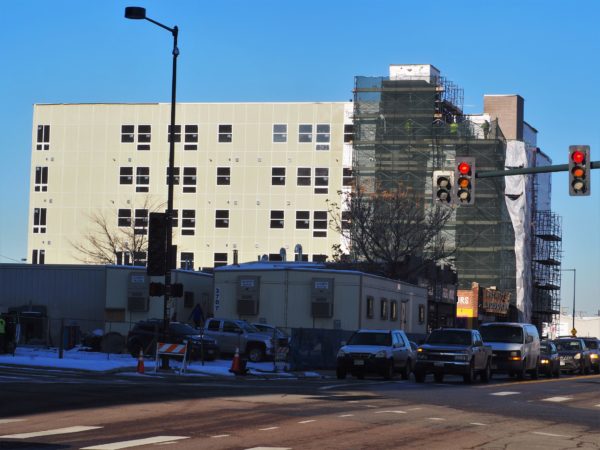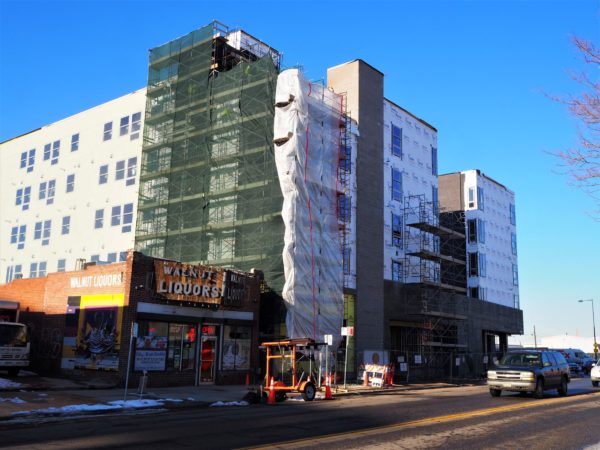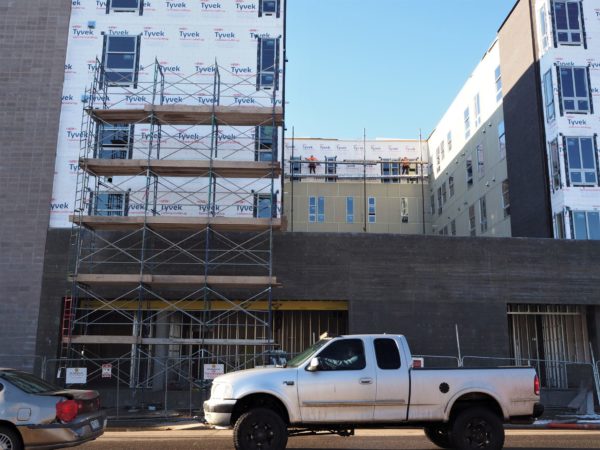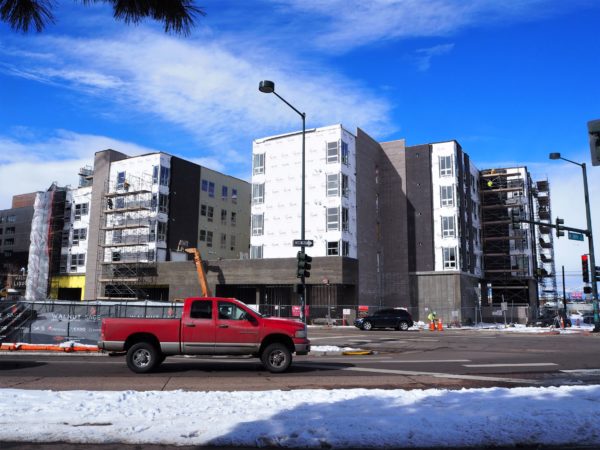 Address: 3773 Walnut St.
Developer: Urban Land Conservancy and Medici Communities
Specs: Ten percent of the units will be reserved for those making up to 30 percent of the area median income. Another 40 percent will be restricted to those making up to 50 percent of AMI, with the remaining half of the units available to those making up to 60 percent AMI.
Groundbreaking: March 2019
Expected completion: Spring 2020
Architect: Kephart
General contractor: B.C. Builders
Nearby: Across an alley from the development site, McWhinney plans to build Foundry, a 17-story apartment building. Across 38th Avenue, Golub and Formativ are gearing up to break ground on World Trade Center Denver. And across Walnut Street, Sage Hospitality and Walnut Development Partners are constructing a 165-room hotel.
BusinessDen's Project Snapshot feature provides a visual update on notable developments in the Denver area. So far in 2020, we checked in on Ava RiNo, Block 162 and 6900 Layton.