The glass facade is in place on the office floors of 6900 Layton.
The 15-story office tower going up within the Belleview Station area of the Denver Tech Center is being developed by Denver-based Prime West, which also developed the nearby One Belleview Station office building.
Both projects lured the headquarters of a Fortune 500 company. One Belleview Station has Western Union. Gold mining firm Newmont Corp., meanwhile, committed to 6900 Layton prior to its groundbreaking in 2018.
Here are some photos of the tower taken late last week.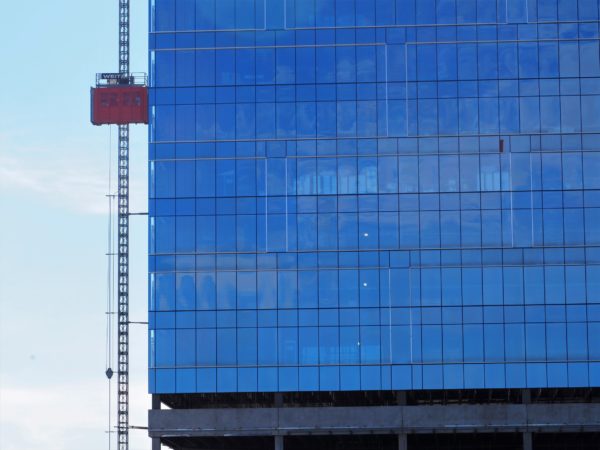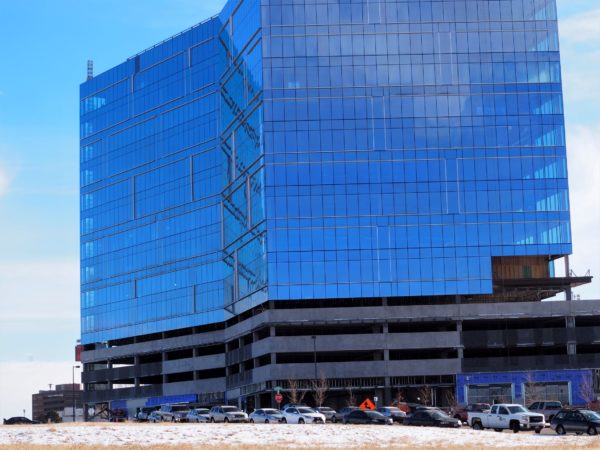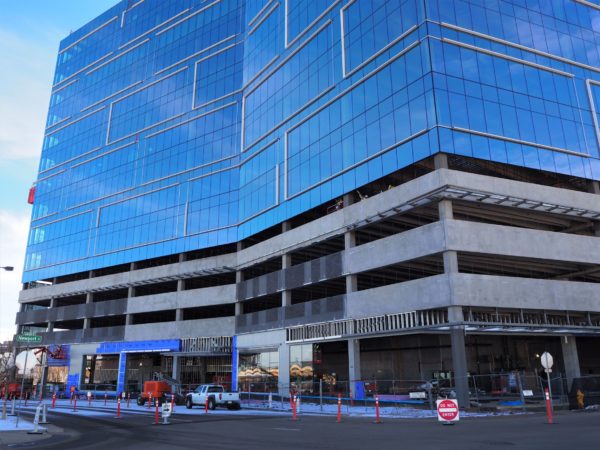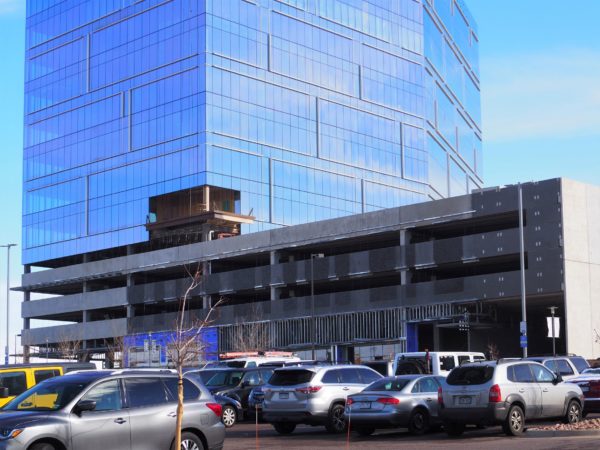 Developer: Denver-based Prime West

Address: 6900 Layton St., Denver

Specs: 6900 Layton has 14,283 square feet of ground-floor retail space, topped with several levels of parking. Office space begins on floor seven; floor plates are approximately 36,500 square feet. The development site is 2.32 acres.

Groundbreaking: Approximately October 2020

Expected completion: Mid-to-late summer 2020

Architect: Gensler

General contractor: The Weitz Co.

Tenants: Newmont, whose current headquarters are nearby in Greenwood Village, is taking the seventh through 10th floors. No other tenants have been announced.

Office leasing brokers: Ryan Stout, Nathan Bradley and Zachary Williams of Cushman & Wakefield

Retail leasing brokers: Tyler Bray and Tanner Johnson of Cushman & Wakefield

BusinessDen's Project Snapshot feature provides a visual update on notable developments in the Denver area. Earlier this year, we checked in on Ava RiNo and Block 162.

39975