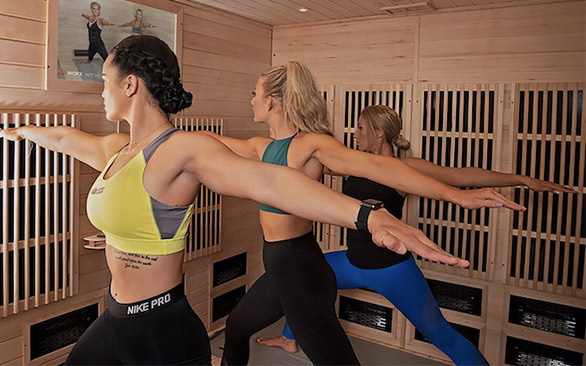 Those old guys working out in the sauna may be on to something.
HotWorx, which offers short, virtually instructed workout sessions in 125-degree infrared saunas, is slated to open studios in LoHi and Highlands Ranch, according to its website.
The LoHi studio will open in the Lab on Platte, located at 2420 17th St., in the former 2,000-square-foot space of fitness studio Define Body & Mind.
The chain's suburban location is slated to open at 9325 Dorchester St. in Highlands Ranch Town Center by year-end, franchise owner Tatiana Gomez said. It will be the first HotWorx in Colorado.
The 1,600-square-foot studio is the first of three Gomez plans to open in the state; she is not the owner of the planned LoHi location. Gomez said she's considering places such as DU and Castle Rock for future studios.
Memberships at the Highlands Ranch studio will cost $60 a month for unlimited use of the studio, Gomez said. Members will be able to book classes on the HotWorx app for any of the studio's six saunas, each of which is fit for three people.
Four of the saunas will be used for isometric workouts such as yoga, Pilates and barre classes, and one sauna will be reserved for cycling workouts. The sixth sauna will be used for "Hot Blast," a 15-minute full-body session.
The longest classes offered by any HotWorx franchise are its 30-minute isometrics classes, Gomez said.
"That's all your body needs under that temperature," she said. "Your body keeps burning calories for 60 minutes after your workout ends."
HotWorx said the infrared heat raises core body temperature and heart rate, allowing you to burn more calories in less time. Its use of virtual instructors, visible on screens at the front of each sauna, allows the studios to stay open 24 hours a day, seven days a week.
Another area inside the Highlands Ranch studio will hold free weights, bands and other equipment, Gomez said.
HotWorx founder Stephen Smith launched the New Orleans-based chain in 2014, and it's now grown to more than 100 locations in 24 states, according to its website.
LoHi's franchise owner couldn't be reached for comment. The building it will occupy, Lab on Platte, is anchored by WeWork and sold last year for $45.5 million.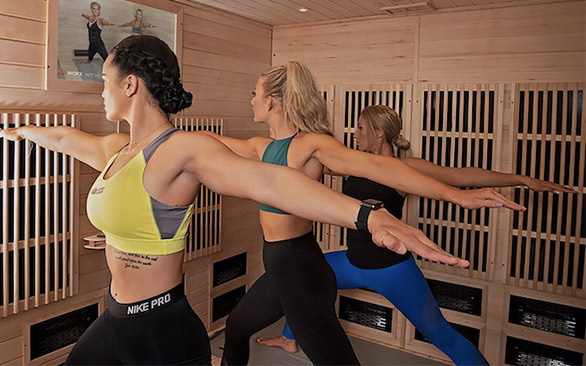 38494