A four-story office building along Platte Street anchored by WeWork has changed hands.
2420 17th Street LLC purchased The Lab on Platte, at 2420 17th St., last week for $45.5 million, according to county records.
Newmark Knight Frank brokers John Jugl Jr. and Paul Donahue represented the sellers, Soma Capital and CenterSquare Investment Management, which purchased the property in 2015 from developers Brue Capital and Confluent Development.
In a news release, Newmark Knight Frank described the buyer as an institutional investor. The purchasing LLC's address matches that of BlackRock, a New York City-based asset manager.
The Lab on Platte was constructed in 2015. The building is 78,575 square feet, making the deal worth $579 a square foot.
WeWork leases 50,000 square feet, or 65 percent of the building. Restaurants Poke House and Dead Battery Club also operate at the building.
Jugl Jr. said in a statement it's the first predominantly WeWork-anchored building to sell in Denver.
"The ownership … did a great job of securing a strong anchor tenant with a long-term commitment, while also executing a strategic program on the remaining space to cater to smaller tenants in the neighborhood," he said. "That is a rare focus among Platte Street's larger, new construction projects."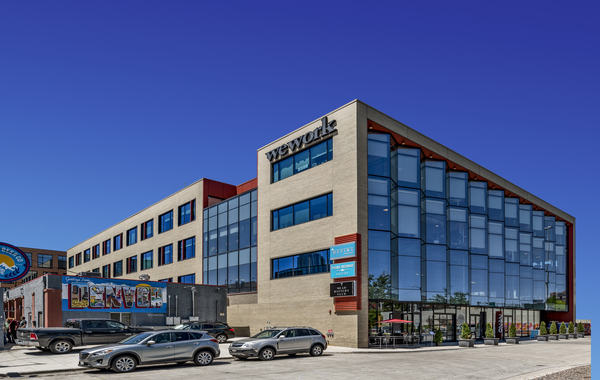 29706